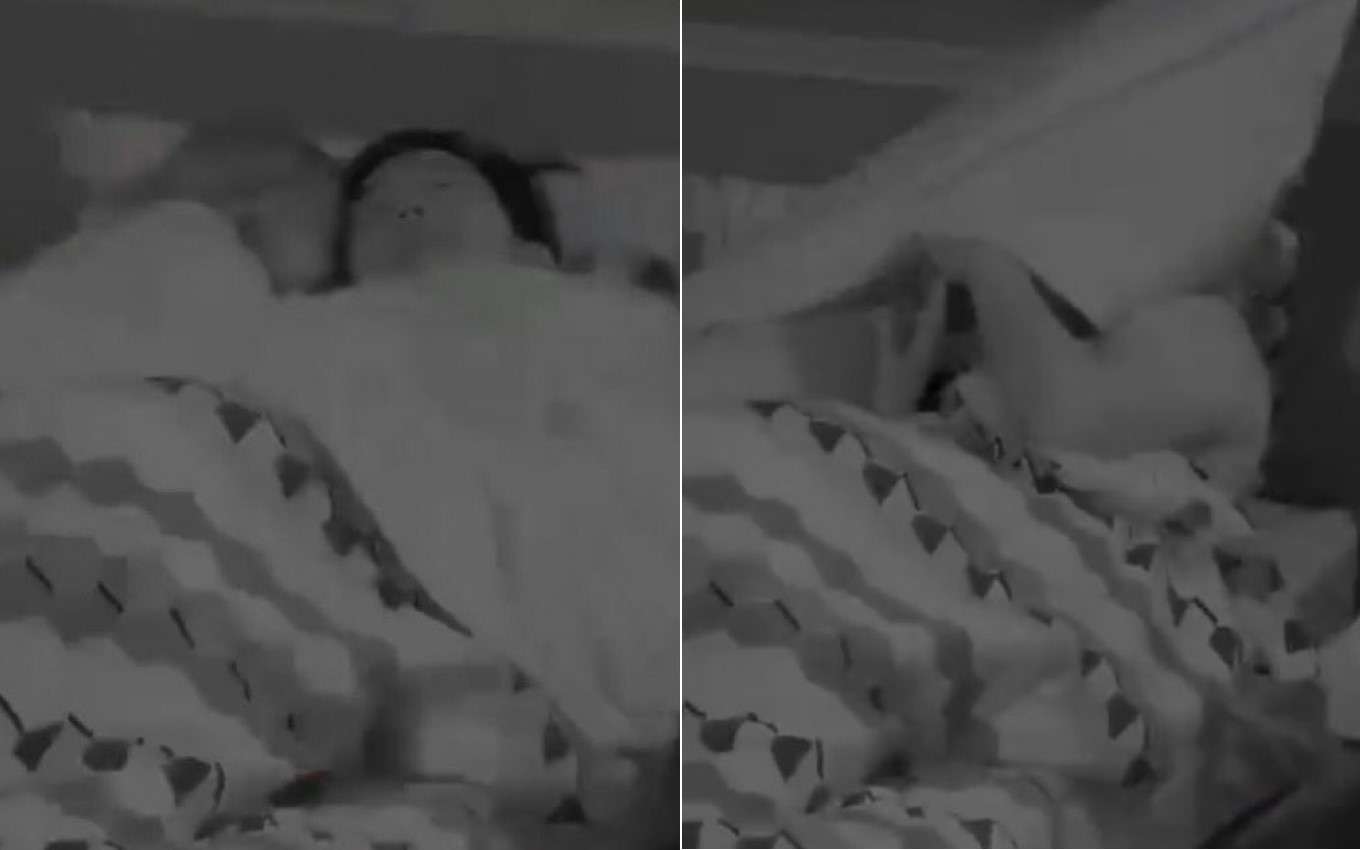 Accused of cheating on his wife during the recordings of Ilha Record, Pyong Lee was exposed in the teaser of the reality show released by the network this Monday (19). In two moments, the hypnologist appears under the quilt with Antonela Avellaneda.
The one-minute video has cut scenes from the recordings, made throughout June on a private island in Paraty (RJ). In one of the scenes, it is possible to see two people trying to hide their faces with a pillow, while hugging each other under the duvet. The identities, at this point, are not clear.
But in another frame, which takes milliseconds, it is possible to identify Pyong Lee by the haircut and round face, and a blonde woman with very delicate features, which point to Antonela.
Pyong Lee is married to Sammy Lee, and the alleged betrayal was revealed by columnist Leo Dias, from Metropolis portal. The hypnotist denied the information and even declared that it was a libel.
Sammy, on the other hand, used social media to talk about forgiveness of betrayals and even attacked Antonela, whom he called a "slut".
Ilha Record has a presentation by Sabrina Sato and is scheduled to premiere on Monday (26). Watch the teaser:
URGENT: With just one call from Island Record, record beats No Limite #IlhaRecord#NoLimitepic.twitter.com/NG5OUA7kWB

– luis (@lluisanches) July 19, 2021
---
Learn all about reality shows with the podcast O Brasil Tá Vendo
Listen to "#46 – Not a Goat's Eye Saved – Final Analysis on On Limit 5" in Spreaker.
---
Subscribe to the channel TV news on YouTube to check out our daily newsletters, interviews and live videos
.