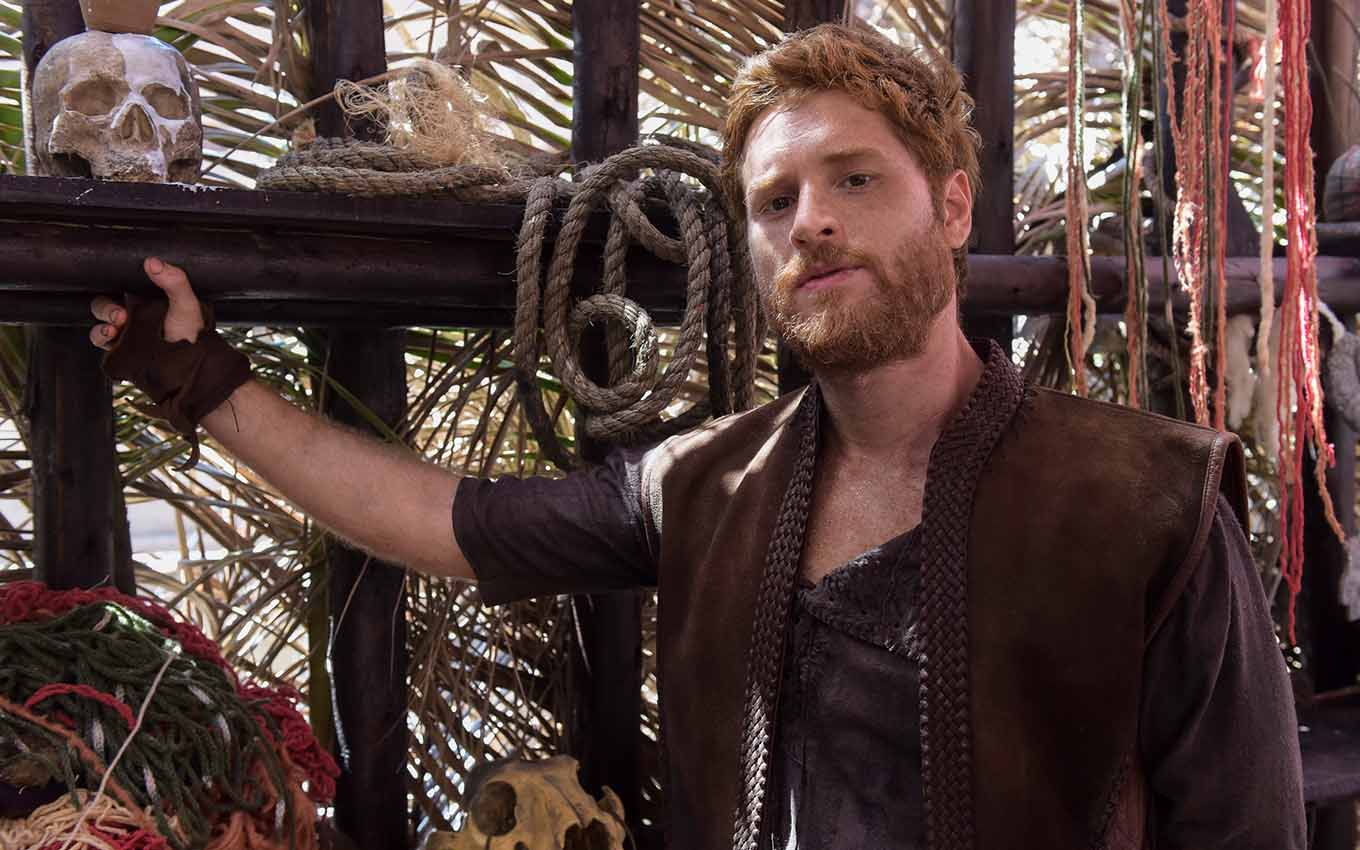 Esau (Breno Morais/Cirillo Luna) will put his claws out after being tricked by Jacó (Enzo Barone/Miguel Coelho) in Genesis. The hunter will lose his mind and even go after Basemate (Paula Jubé). Part of the sequence, however, was rewritten after criticism of excessive violence. The scenes of physical aggression present in the script are being filed from Record's biblical novel.
Rebeca (Barbara França/Martha Mellinger) will arrange for the redhead not to become the new leader of the camp in the serials of Camilo Pellegrini, Stephanie Ribeiro and Raphaela Castro. She will take advantage that Isaac (Guilherme Dellorto/Henrique Pagnoncelli) will be old and blind to make him a muggle.
Esau, however, will breathe fire from his nostrils upon discovering that Jacob stole his clothes and took the blessing of the shepherd of the sheep in his place. The noblewoman will need to throw herself in front of the youngest to prevent her eldest son from committing a murder along the lines of Cain (Eduardo Speroni) and Abel (Caio Manhente).
Isaac will still forbid the eldest son from leaving his tent to avoid another tragedy, but Cirillo Luna's character will disobey the order. in the scenes that will be shown from the next Monday (12).
"Didn't you say you weren't going to leave here for nothing since you didn't want to look at the faces of your parents and those servants who only know how to recriminate you?", will wonder Judite (Juliana Lohmann). "I'll be very quick. Because I'll only want to see their faces when I've done what I thought", will lose the archer.
Basemate (Paula Jubé) in Genesis
Cowardice gesture
Basemate will show that he has a refined sixth sense by distrusting Esau. After all, he will be about to flee the caravan after Ishmael (Iano Salomão/Anselmo Vasconcellos) to ask for the hand of one of his daughters in marriage. "What are you going to do? Revenge is a dish that is eaten cold. It doesn't put even more things to lose," she will advise.
"For me, revenge is a food that is eaten hot", will return Abraham's grandson (Zécarlos Machado), who will still hold the girl's face tightly. "This face is too pretty to have any marks. So don't come after me. Courage is something I've never lacked", will warn the bruiser.
The character of Paula Jubé, however, will not listen to her husband's threats and will follow him anyway. "If Esau thinks he can do what he wants, without giving satisfaction and still threatening us, he is very wrong", will say the Hittite, in a conversation with Judith.
Basemate will follow the teammate from afar, but will suddenly lose sight of him. He will then appear right in front of you as an entity. "I told you not to follow me," the warrior will shout, beside himself.
The script to which the TV news had access indicates that Esau would punch the woman in the face, which would be disfigured, but Record will continue to mitigate scenes of violence after the public's complaints. According to a source behind the scenes of the production, Isaac's son will "just" shake the young woman and then verbally threaten her.
Genesis is a free adaptation of the first book of the Bible. The serial is divided into seven phases and, currently, Record exhibits the sixth –Jornada de Abraão. In addition to spoilers, the TV news publishes the summary of the biblical novel.
---
Learn all about the upcoming chapters of soap operas with the Noveleiros podcast
Listen to "#64 – Luna Goes From Heaven to Hell in Save Yourself!" on Spreaker.
---
Subscribe to the channel TV news on YouTube and watch videos with revelations of what will happen in Genesis and other soap operas.
.