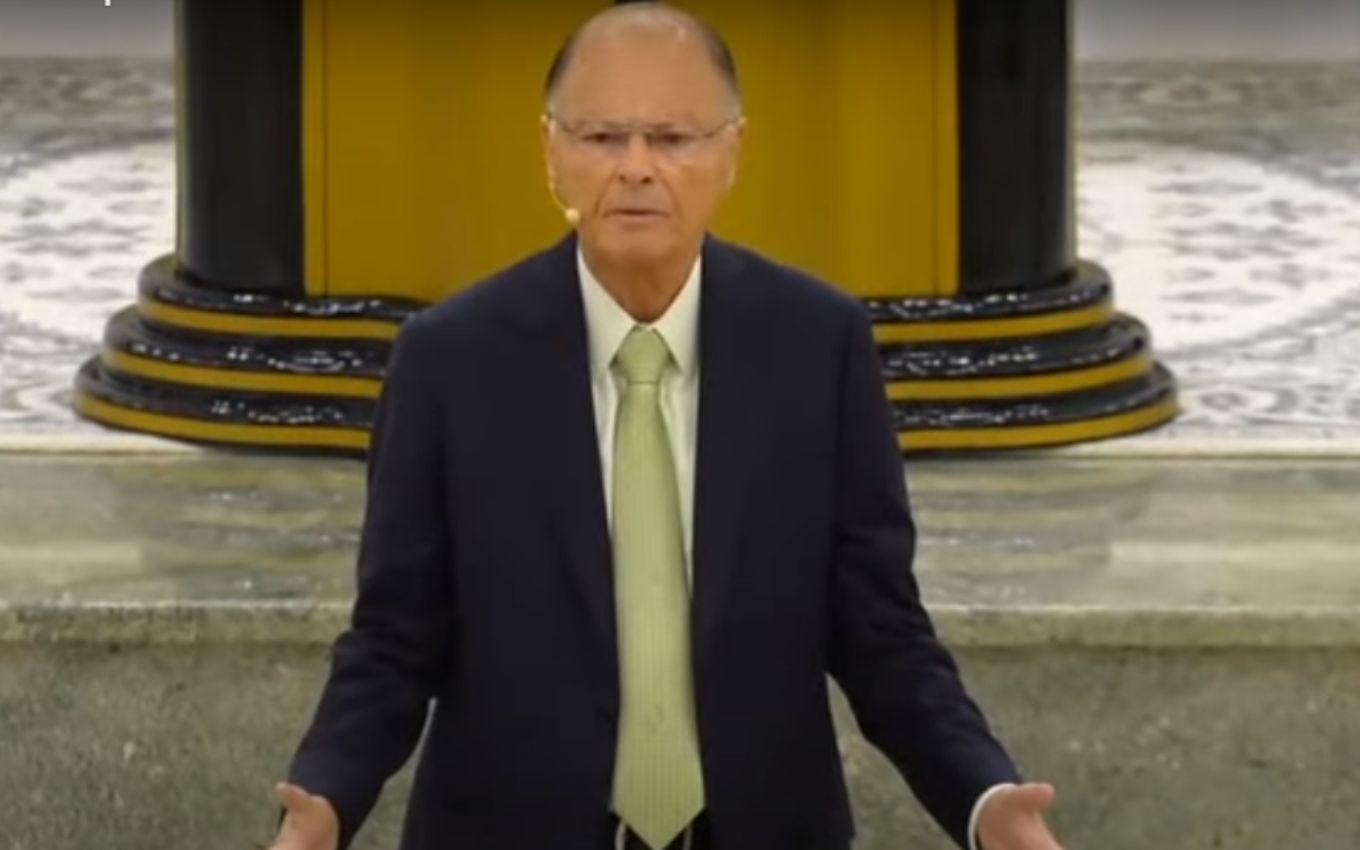 Owner of Record, Edir Macedo was vaccinated against Covid-19 this Thursday (18). He and his wife, Ester Bezerra, received a single dose of the immunizer from Janssen, a Johnson & Johnson company, which is not yet available in Brazil. The two were immunized in Miami, United States, where they are on a missionary trip.
"As promised, here goes the evidence of our vaccination against Covid-19," wrote Edir Macedo in the caption of the short video he posted on Instagram to show that he and his wife were immunized.
The information that he took the single dose of the Janssen immunizer was revealed by himself, in response to a follower. The leader of the Universal Church is 76 years old, and his wife is 72.
In March last year, Edir Macedo even told the faithful not to worry about the spread of the coronavirus. He attributed the tension that the world was already experiencing at the time with the pandemic to a "Satan's tactic" and the work of the press.
"My friend and my friend, don't worry about the coronavirus. Because that is Satan's tactic, or one more tactic. Satan works with fear, dread. He works with doubt. And when people are terrified, with fear, in doubt, people are weak, weak and susceptible. Any wind they have is pneumonia for them ", he said at the time, broadcast on his Facebook page. The video was taken down later.
Three months later, the bishop contracted Covid-19 and spent four days in the Moriah Hospital, owned by him, in São Paulo. During hospitalization, he recorded videos normally, as if he were not hospitalized, so as not to arouse suspicion. However, after the news spread, it went public to confirm it.
Edir Macedo is an ally of Jair Bolsonaro, but Record has been defending vaccination, and, through its main news program, Jornal da Record, has subtly criticized the president's conduct in view of the approval of the emergency use of vaccines by Anvisa (Agência National Health Surveillance) in January.
The editorial line is different from what happened at the beginning of the pandemic, when the network asked journalists to take it easy on the news about the health crisis.
See Edir Macedo's publication:
Feedback Policy
This space aims to expand the debate on the subject addressed in the news, democratically and respectfully. Anonymous comments are not accepted nor do they violate ethical and moral laws and principles or promote illegal or criminal activities. Thus, slanderous, defamatory, prejudiced, offensive, aggressive comments that use bad words, incite violence, express hate speech or contain links are summarily deleted.
.