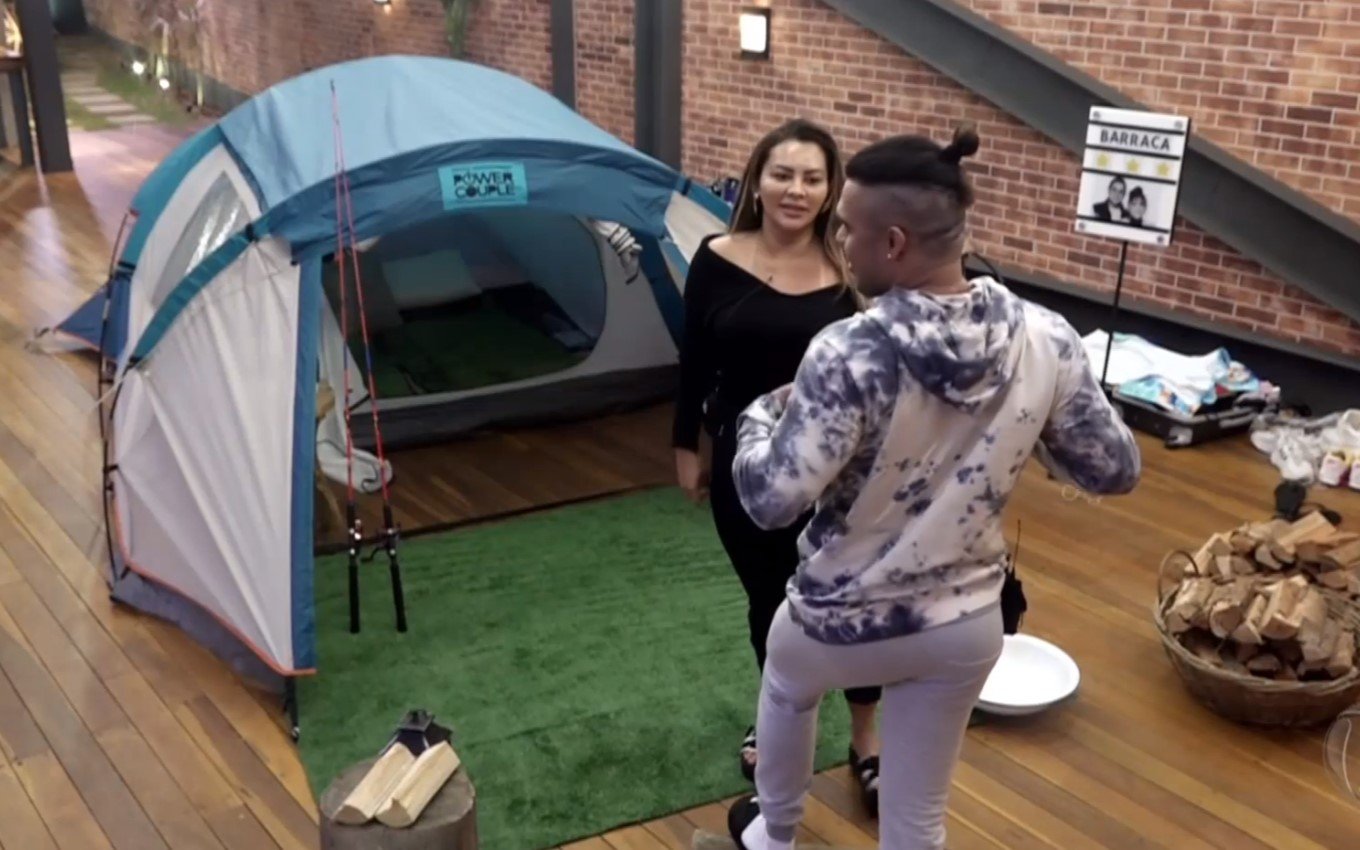 The marombeiros confined to Power Couple Brasil 5 are suffering from Record's decision to eliminate the facility's facilities. The broadcaster opted to exclude the fitness area to set up a tent in the outdoor area, the worst room in the house where one of the couples has to stay throughout the week. But that decision is temporary.
Although some participants who are passionate about weight training are complaining about the lack of equipment to exercise, it is expected that the gym will be installed in the confinement next week.
To the TV News, Record reported that the tent in the outdoor area, currently occupied by Márcia Fellipe and Rod Bala, will last for a short time and as soon as one of the couples in the game is eliminated, the improvised installation will leave the scene and give space to the gym.
Couples, however, are not yet aware of this information. For them, the tent will remain as a lodging option, and is the least desired due to its lack of comfort.
The fifth season of the reality show, currently under the command of Adriane Galisteu, began with 13 couples vying for the maximum prize of R $ 1 million. But the structure set up by the management only accommodates 11 couples in private settings, including the tent. Filipe Duarte and Nina Cachoeira, and Mirela Janis and Yugnir Ângelo were forced to use the room in an improvised way to be able to sleep.
There are ten rooms in total, including the Power Suite, which has a whirlpool, for the winning pair of the Couples Test each week. The others have inferior infrastructure, and some do not even have a private bathroom. The tent, located in the external area of ​​the headquarters, also forces the couples of the time to use the collective toilets.
Even with the elimination of the tent next week, couples will need to use the room as a place to sleep over the first four weeks of the game. Only when there are nine pairs left will everyone have the opportunity to have more privacy during the night.
---
Subscribe to the channel TV News on YouTube to check out our daily BBB21 newsletters
---
Find out all about reality shows with the O Brasil Tá Vendo podcast
Listen to "# 38 – Five news that promise to pump Power Couple 5!" in the Spreaker.
.