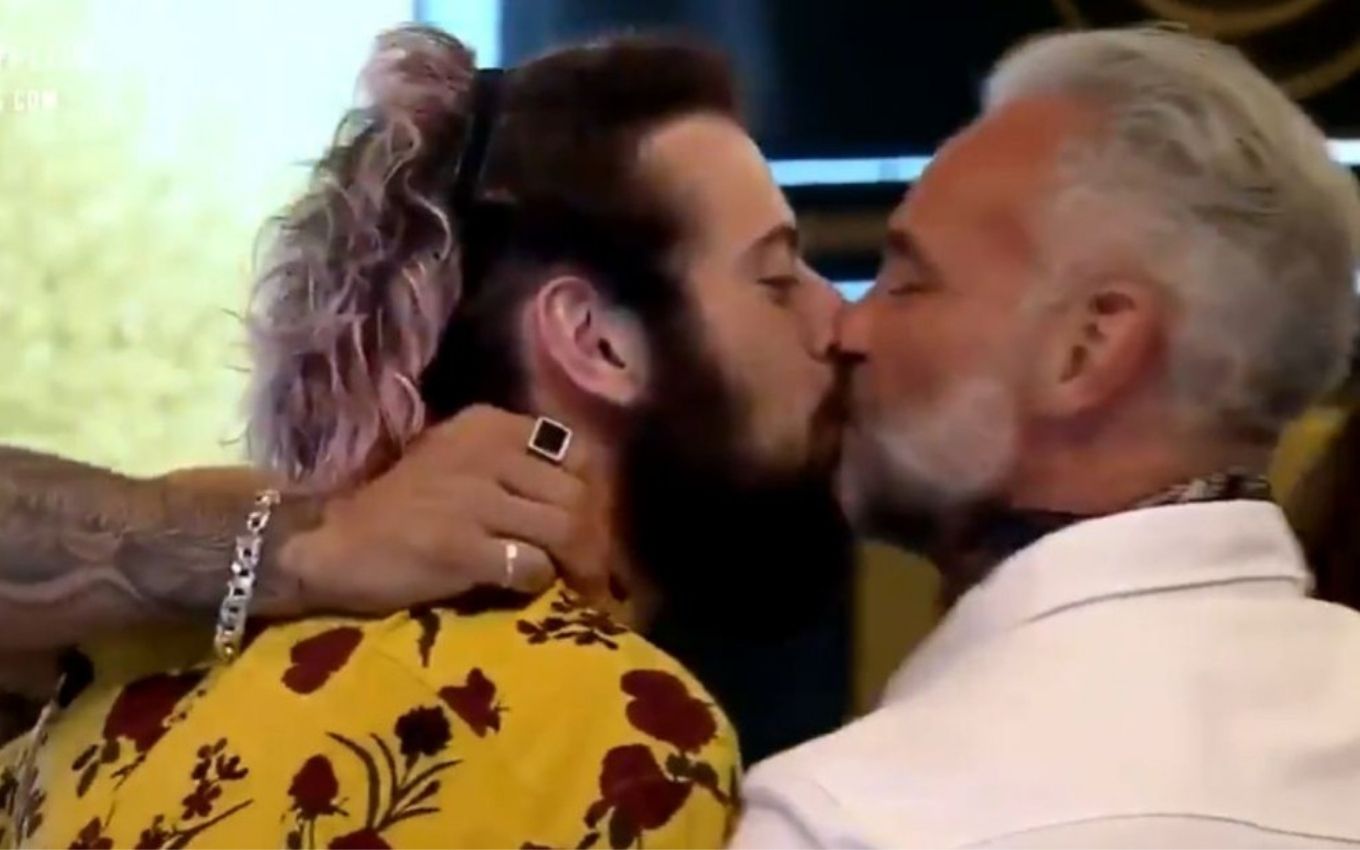 Record decided to take a stand after being accused by viewers of censoring scenes of affection between people of the same sex in their productions. The network said its reality shows show viewers everything, uncut. "We've already exhibited triple kissing between men," recalled director Rodrigo Carelli.
The scene in question was starred by Lucas Strabko (Cartolouco), Juliano Ceglia and Mateus Carrieri during A Fazenda 12 (2020), early in the season.
"In the last edition of A Fazenda, we showed a lot of stamps among women. It's unfair to think that we censor", he added.
The statements were given this Tuesday afternoon (20), during the Ilha Record press conference, a program that will debut next Monday (26).
As anticipated the TV news, Antonela Avellaneda and Laura Keller kissed, with the right to exchange affections, during the recording of the program. Record was asked by the report whether the scenes will air, but the station chose not to respond.
In conversation with the journalists, the program director stated with all the words that there will be no censorship. "We'll show you everything. And if that kiss happened, it will certainly air," he said, throwing off spoilers.
secured shacks
Sabrina Sato stated that the program generated several discussions and that all participants were involved in confusion. "There is no algae in the cast," said the presenter, referring to the traditional "plants" of realities, which go unnoticed throughout the seasons.
.