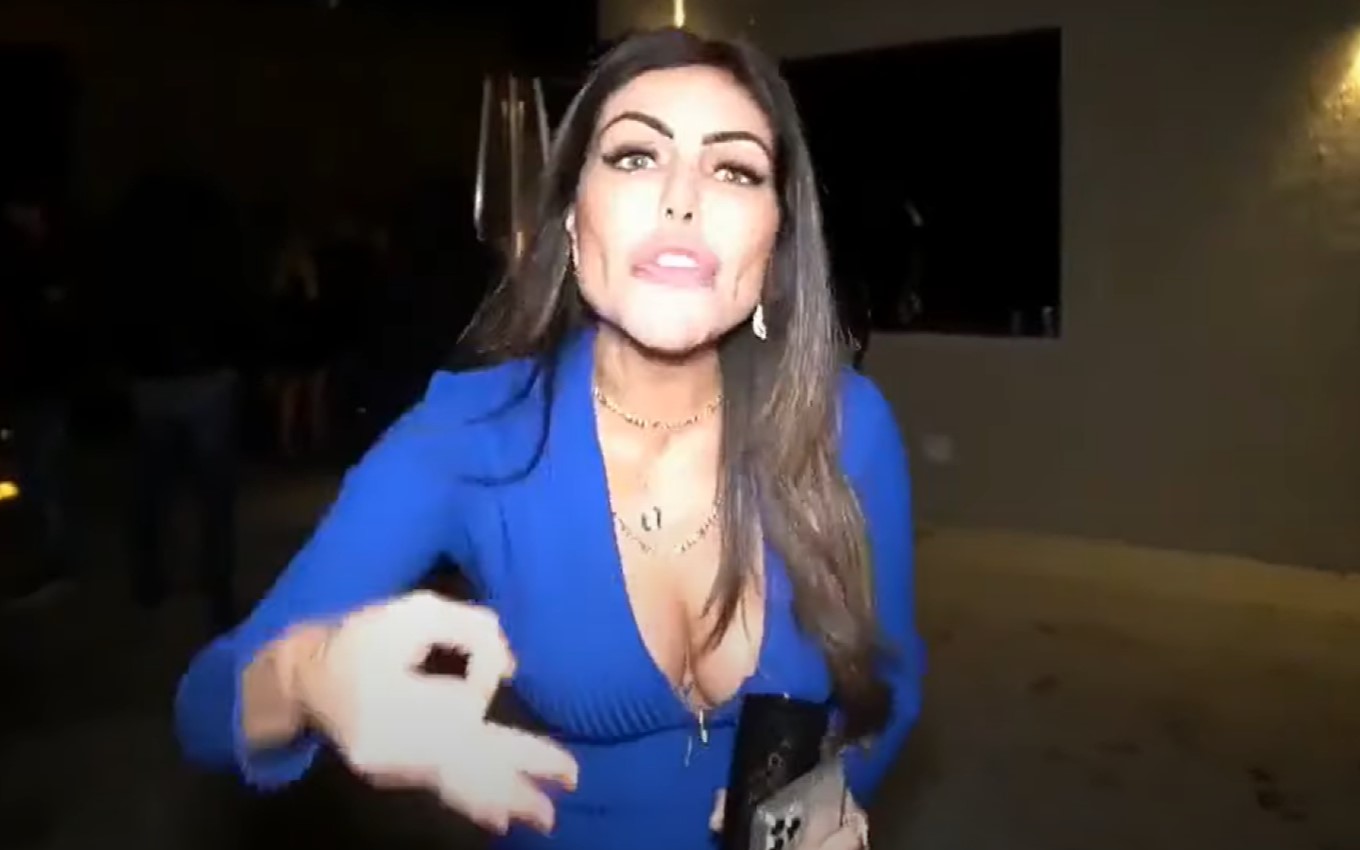 Caught at a clandestine party for 500 people in São Paulo, in July, former Miss Bumbum Liziane Gutierrez underwent psychological tests at Record to join the cast of A Fazenda 13. The model, who collects a series of shacks with celebrities in her biography has been approved and is ready to enter the reality show.
O TV news found that the model entered Record's radar in the same week she went viral after being expelled from the party, on July 11th. In the video that circulated on social networks, Liziane appears without a mask, with a glass of drink in her hands and screaming at the security forces that invaded the place: "Go fuck yourself" and "go to the fucking favela". The phrases were said over and over again.
Last week, she underwent medical examinations as well as psychological tests. And, according to the analysis parameters of Record and the production company Teleimage, it was declared suitable for confinement.
For five years Liziane has been trying to find her place in the sun in the entertainment world. And his name, whenever it appears, is involved in some shack, embarrassment or even physical violence.
In 2016, she made headlines on international websites when she accused American rapper Chris Brown of assaulting her during a party at a hotel in Las Vegas. She said she tried to take a picture with Rihanna's ex-boyfriend, but ended up getting punched in the eye. The artist denied the information and his representatives said at the time that the model had been expelled from the place for being "out of control".
The following year, it was time to apply for the Miss Butt pageant. She defended the State of Rio Grande do Norte, but was eliminated before the parades for having violated one of the main rules of the dispute: she put silicone on her buttocks.
In 2018, Liziane once again promoted an international shack. She said she was kicked out of the VIP area at the Dua Lipa concert in Las Vegas for wearing a T-shirt with a pro-Bolsonaro message. On social networks, the model promised to go to the US court and sue those responsible for causing her embarrassment.
At the time, several websites reproduced Liziane's speeches, but Dua Lipa never spoke about the episode, which made many people suspicious of the veracity of the information reported by the Brazilian.
Plastic surgeries also made her make some headlines on TMZ, the main US gossip site. In 2018, he said he was on the verge of death and in an induced coma for five days after undergoing liposuction, which would have left a clot in his lung.
In 2019, TMZ returned to address Liziane's obsession with plastic surgery and published the model's drama with a lip filling procedure, which would have been badly done and almost "blew her face", according to the Brazilian's words.
.