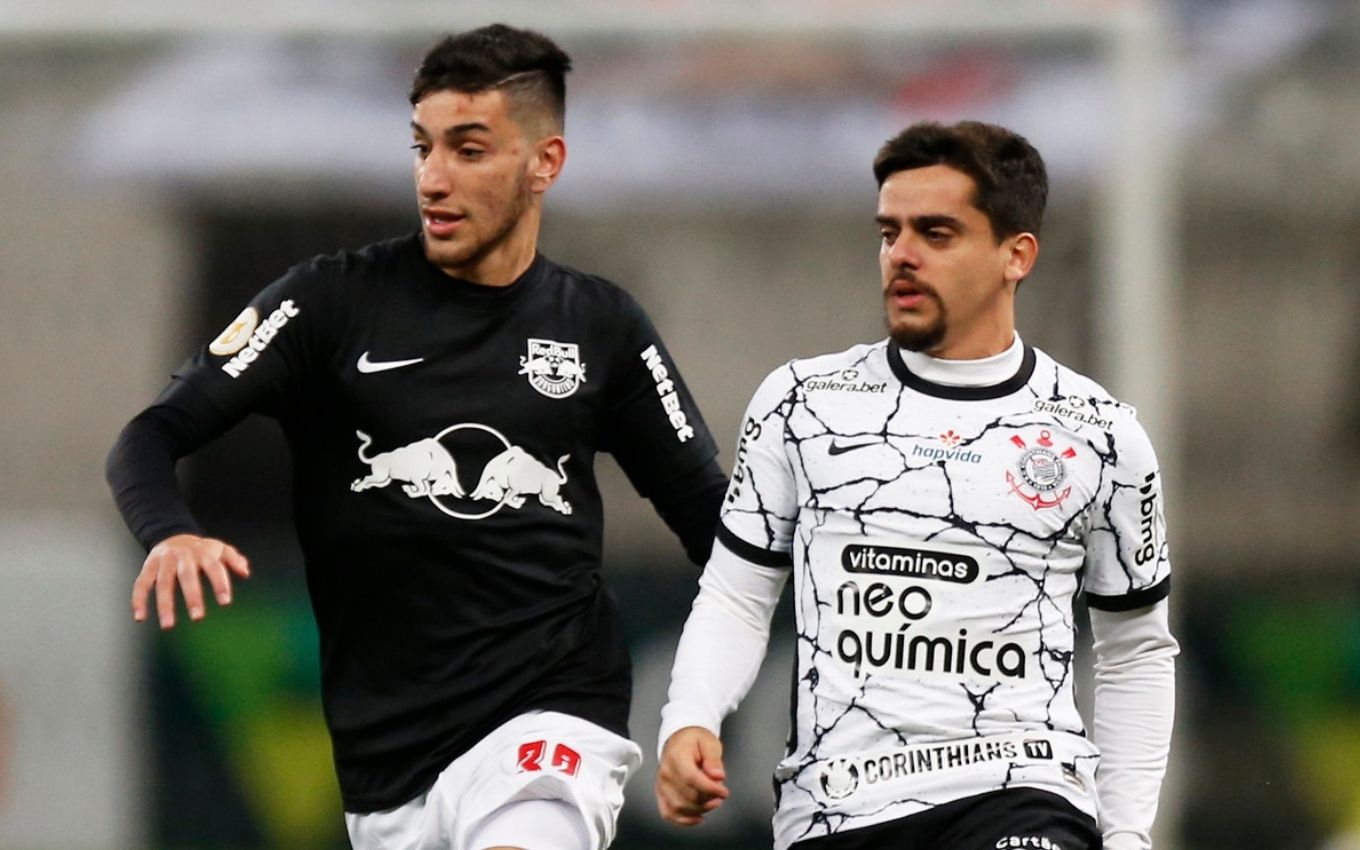 Red Bull Bragantino and Corinthians face off this Saturday (2), at 7 pm, in a game valid for the 23rd round of the Brasileirão 2021. The duel will be held at the Nabi Abi Chedid stadium, in Bragança Paulista, São Paulo. The live stream will be from Premiere. The Globoplay, Globo Channels and Premiere Play platforms are options for watching online.
The monthly subscription to Premiere Play is worth R$59.90. To access, simply enter the GE website. For those who already have Premiere on pay TV, it is possible to use the operator's data and login to the online version of pay-per-view and also to the Globoplay platform.
Another way to follow Red Bull Bragantino vs Corinthians live and online is through the Globoplay + Premiere combo. The monthly subscription to the package costs R$69.90, and the annual plan costs R$64.90.
Premiere is also available from Amazon via Prime Video Channels. The monthly price of the combo is R$59.90 for the pay-per-view plus the R$9.90 for the entertainment service subscription.
Timão is coming off a 2-1 win in the derby against Palmeiras, with two goals from Róger Guedes. The Parque São Jorge club occupies the sixth place in the championship, with 33 points.
Red Bull Bragantino, on the other hand, has qualified for the final of the Copa Sudamericana. The team from the interior of São Paulo beat Libertad by 3-1 in the middle of the week. By Brasileirão, the team was defeated by Fluminense by 2-1. Braga are in fifth place in the championship with 33 points, the same score as Corinthians, but with an advantage in goal difference.
Brasileirão live
In addition to Red Bull Bragantino vs Corinthians, see below the list of matches for the 23rd round of the Campeonato Brasileiro and know where to watch it live and online:
Saturday (2)
17h – Fortaleza x Atlético-GO – Premiere
17h – Cuiabá x América-MG – Premiere
19h – Red Bull Bragantino x Corinthians – Premiere
21h – Atlético-MG x Internacional – SporTV (except MG) and Premiere
Sunday (3)
4 pm – Flamengo x Athletico-PR – Globo (except SP)
4 pm – Chapecoense x São Paulo – Globo (to SP) and Premiere
18:15 – Palmeiras x Youth – TNT, HBO Max and Premiere
20:30 – Grêmio x Sport – SporTV (except RS) and Premiere
.