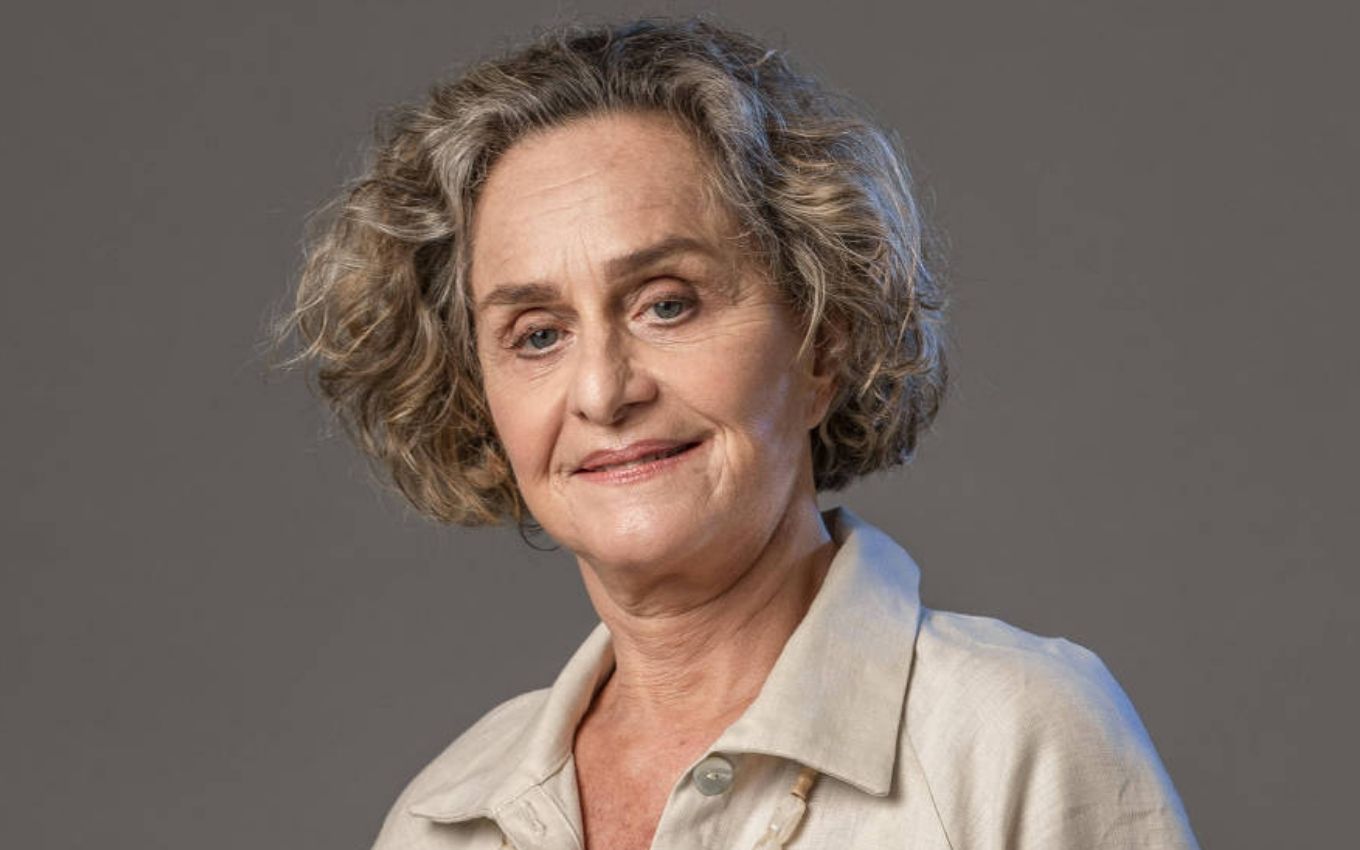 Out of soap operas for five years, Regina Braga is in the cast of Um Lugar ao Sol. The veteran lives psychoanalyst Ana Virgínia, Felipe's (Gabriel Leone) grandmother. The elderly will have a very close relationship with the grandson, as it will protect him from the mother's inconsequential actions.
The Zapping column, by Cristina Padiglione, anticipated a photo of Regina Braga characterized as Ana Virgínia. She will keep the gray look, already seen in other roles on television such as the soap opera Ti Ti Ti (2011).
The character will also be the mother of Julia (Denise Fraga), a failed singer and alcoholic who takes her frustrations out on her only child. Felipe will even show talent for the world of music, but he will be afraid to pursue a career so as not to upset his troubled mother.
The boy also has a degree in psychology and will also be tempted to follow his grandmother's career. Also, Ana Virgínia will influence another aspect of the boy's life: he will get involved with one of his patients.
Rebeca (Andreia Beltrão) is a former model and will start consulting with the character of Regina Braga. She is the mother of Cecília (Fernando Marques) and will have a troubled marriage with womanizer Túlio (Daniel Dantas).
Um Lugar ao Sol will debut on November 8 at nine o'clock. Lícia Manzo's plot will be the first completely new soap opera after Globo spends almost two years showing reruns. Originally, the serial was supposed to air in 2020, but had to be postponed because of the pandemic.
.