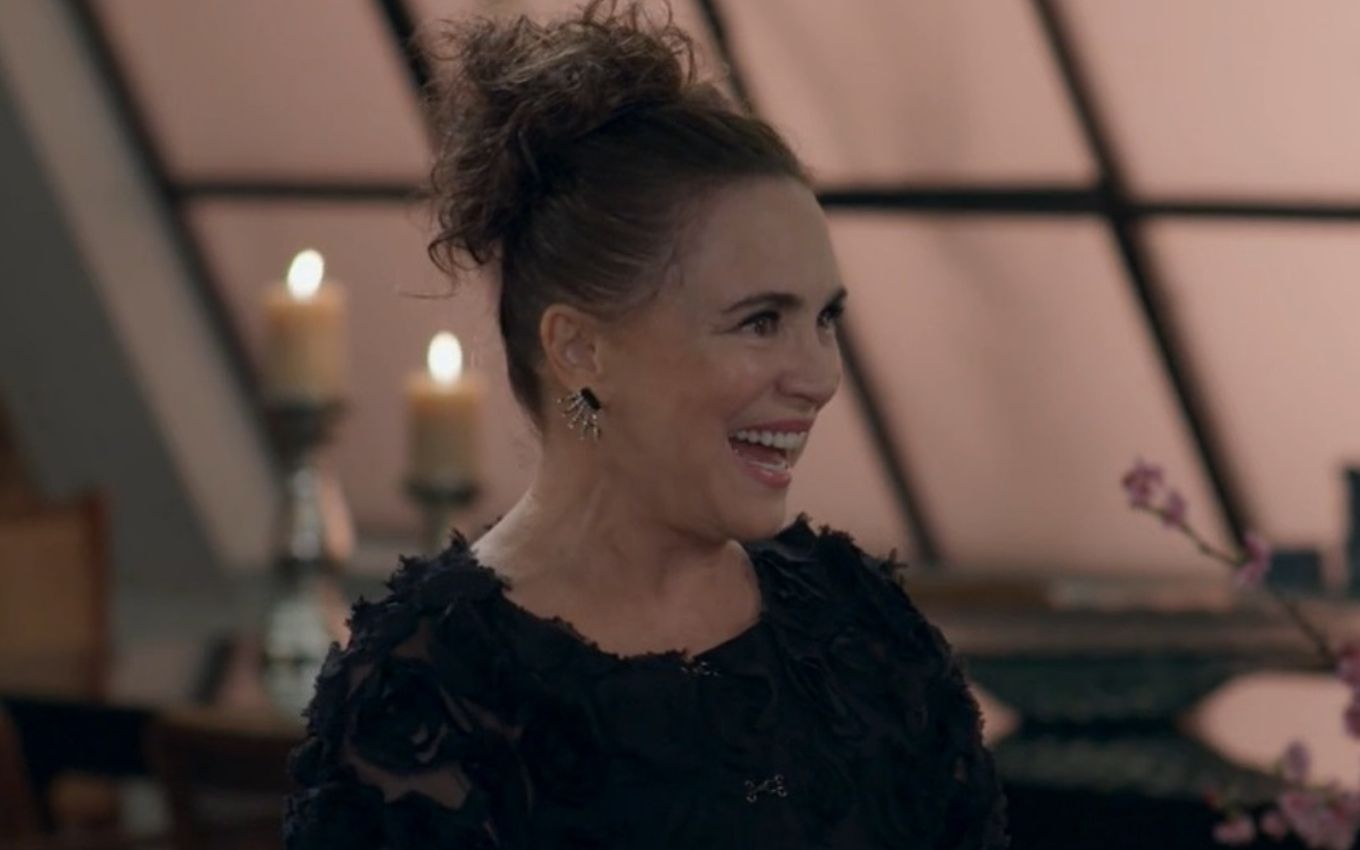 Dismissed from Globo in February last year to assume the position of Special Secretary for Culture in the government of Jair Bolsonaro, Regina Duarte may once again appear on the network in the Pega Pega rerun. The actress made a cameo on Globo's seven o'clock soap at a party for Sabine (Irene Ravache). She will even appear advising Pedrinho (Marcos Caruso) about his bankruptcy. "You'll get out of this, believe me," he'll say.
If Globo doesn't cut the cameo, the veteran will appear in the scenes planned for go on air next Friday (27). In Claudia Souto's newsletter, Eric's partner (Mateus Solano) will promote a party to inaugurate her new house after leaving the Carioca Palace and announcing her relationship with Adriano (Márcio Kieling).
Gabriela Duarte's mother will arrive excited for the celebration. "What a privilege to have you here in my house. You look beautiful", will praise the businesswoman. "So many years of friendship, do you think I could miss it?", the artist will say. Afterwards, she will talk to Sabine about life in Brazil and will toast the reunion.
Later, Luiza's grandfather (Camila Queiroz) will join the party and will be surprised to see Regina. "Pedrinho Guimarães! My God, how long. I miss you", the veteran will say. "I can't believe it, my dear. Beautiful, stunning, the years don't pass for you", will praise the rich bankrupt.
Pedrinho will vent to Regina
The actress will remember that she hadn't seen her friend since the dances at Carioca Palace. "Good times", you will be saddened. "I'm worried, I've been following everything you've been going through. I'm so sorry, I'm very sorry", says Regina.
"My life has been turned upside down. I am living a saga in real life", you will claim. "My dear friend, what can I tell you? Based on my long years of experience with television drama, this script takes a turn at some point. You're going to get out of it, believe me," advises the actress.
"Hopefully, the screenwriter up there is punishing me," the elderly man will retort. "But isn't that right? We suffer and in the end everything works out," the artist will assure. The two will still have a good laugh and hug.
Pega Pega (2017) won a "special edition" to fill the hole left after the final stretch of Salve-se Quem Poder. Como Mais Vida, Melhor, the next unpublished soap opera in the 7pm range, was postponed because it is being recorded with security protocols that slow down the execution process.
---
Subscribe to the channel TV news on YouTube and watch videos with revelations of what will happen in Império and other soap operas.
.