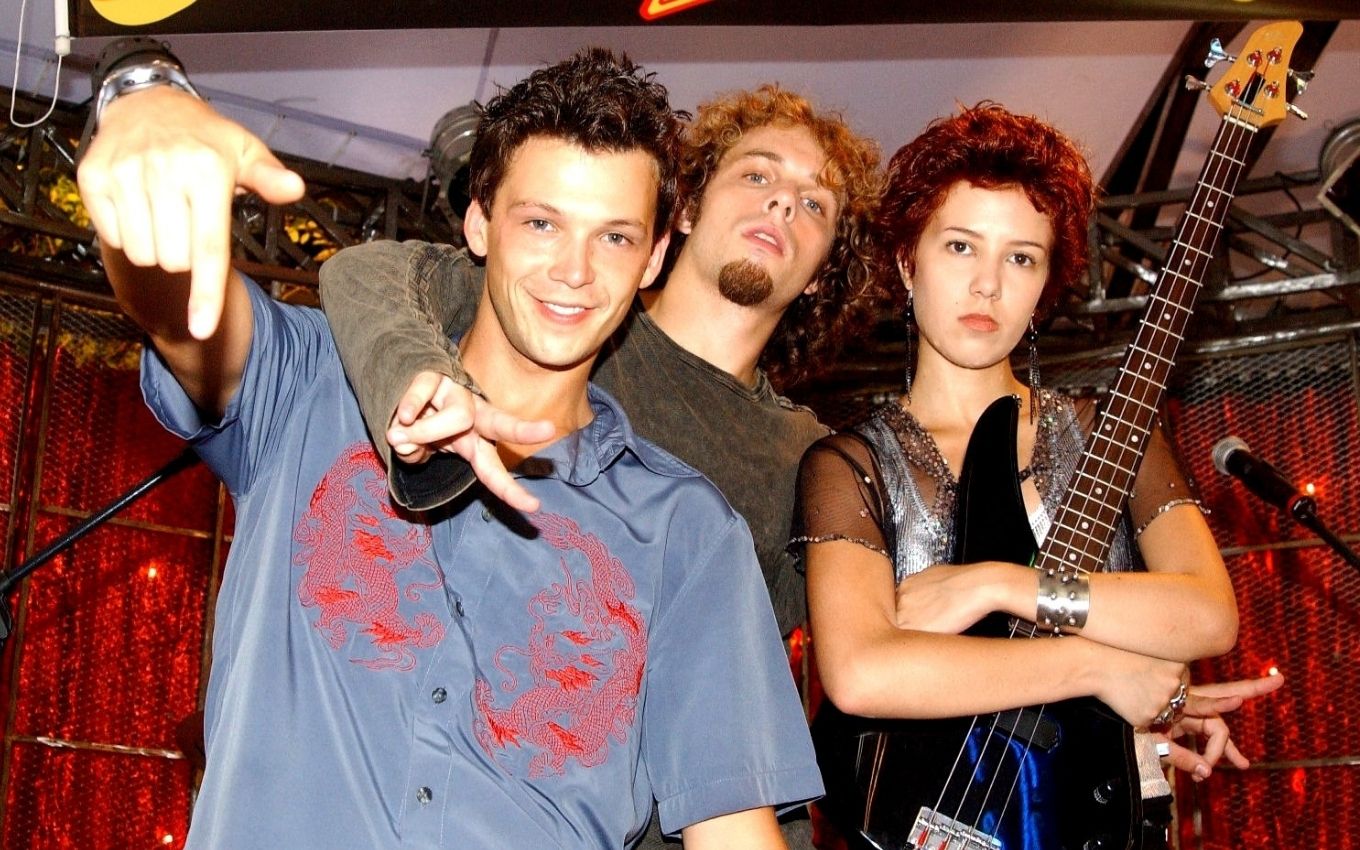 Marjorie Estiano changed the course of the history of Vagabanda in Malhação. The group was a great success in the 2004 season of Globo's soap opera. The talent of Natasha's interpreter made the fictional band have real songs, which were successful all over Brazil.
In an interview with Gshow's Novela das Nove podcast, Carolina de Sob Pressure explained that, initially, the performance of the trio composed of the characters Gustavo (Guilherme Berenger), Catraca (João Velho) and Natasha would have a minimal role in Ricardo Hofstetter's serials .
"There was no audition, it wasn't for the band to stand out, it wasn't for music… It was just to say that they had a garage band there," explained the actress, who is currently in the rerun of A Vida da Gente ( 2011).
But the group's trajectory changed due to an informal conversation between Marjorie and the production of the soap opera. The artist said that she liked to sing and had already locked her enrollment in a Music College. She also appeared on the reality show Popstar (2002), which revealed the band Rouge.
The music producer, Victor Pozas, liked it, liked the idea, and then he started writing songs for the band, and I started to sing. The band's vocalist would be Guilherme Berenger, who played Gustavo. And then they ended up having Natasha singing, the songs started to be very successful among teenagers.
The strategy worked, and Vagabanda's songs became a hit among young people who watched the youth soap opera. Some of the songs represented by the band were later released on the actress' first solo album: Marjorie Estiano (2005).
The interpreter has done three more works focused on her musical side, but now, she lives another moment in her career where she prefers to focus on acting.
I still follow this process of self-analysis. I'm still here, within my trajectory, discovering, trying to understand what fits me, what I like, how to put myself, how to think musically… So I'm here in my subjective place of freedom, trying to try things out to understand myself. And I'm not in a hurry. The music supplies me, it fills me already in listening and singing at home. For now, I am accepting myself without haste.
Remember the success You'll Always Be, by Marjorie Estiano:
.