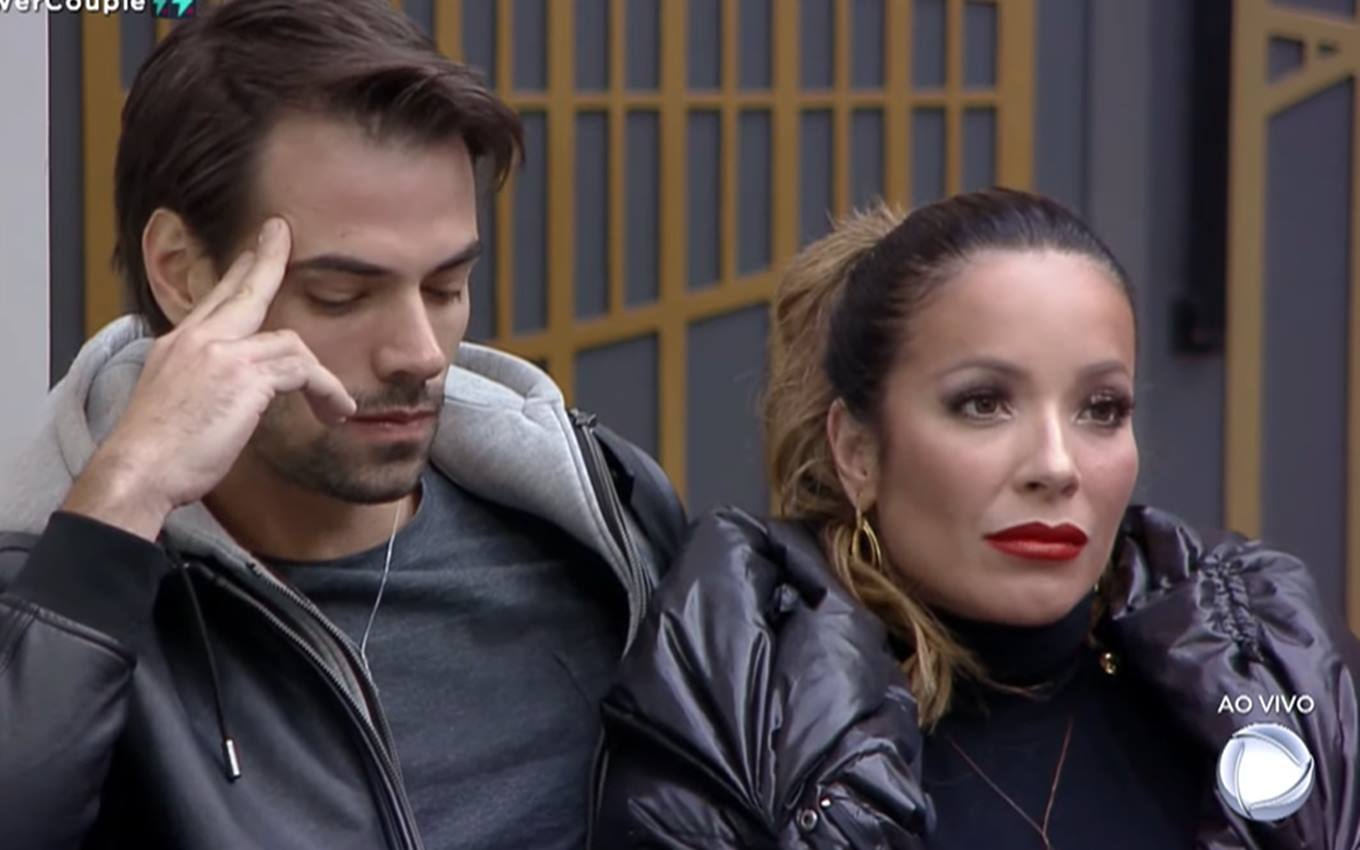 As soon as Power Couple Brasil 5's DR lineup came to an end, Renata Dominguez isolated herself in her bedroom to let off steam with her husband, Leandro Gléria. The actress was disappointed after receiving the vote from Daniele Hypolito and Fábio Castro this Wednesday night (30). "I was stabbed in the back," she lamented.
Away from the other couples on the reality show, the two talked about the feeling of betrayal after being targets of two people they considered allies in the game.
"I felt betrayed," said Leandro. "I felt stabbed in the back. I don't think my record has fallen yet. I don't want to talk today," Renata replied.
Noticing her partner's nervousness after the end of the vote, Renata grabbed a bottle of water to calm him down. "The biggest betrayal was with me, it seems you're feeling for me." "The Thiago [Bertoldo] and Ge [Geórgia Fröhlich], I even understand, obviously I expected something else, but I try to understand. Now, there it was…", he continued, without finishing the sentence.
During the formation of the DR, Géorgia and Thiago were able to withdraw the votes of a couple, but chose to keep Renata and Leandro in the hot seat, excluding the votes of Li Martins and JP Mantovani.
---
Learn all about reality shows with the podcast O Brasil Tá Vendo
Listen to "#43 – Why is On Limit Flopping?" on Spreaker.
---
Subscribe to the channel TV news on YouTube to check out our daily newsletters, interviews and live videos
.