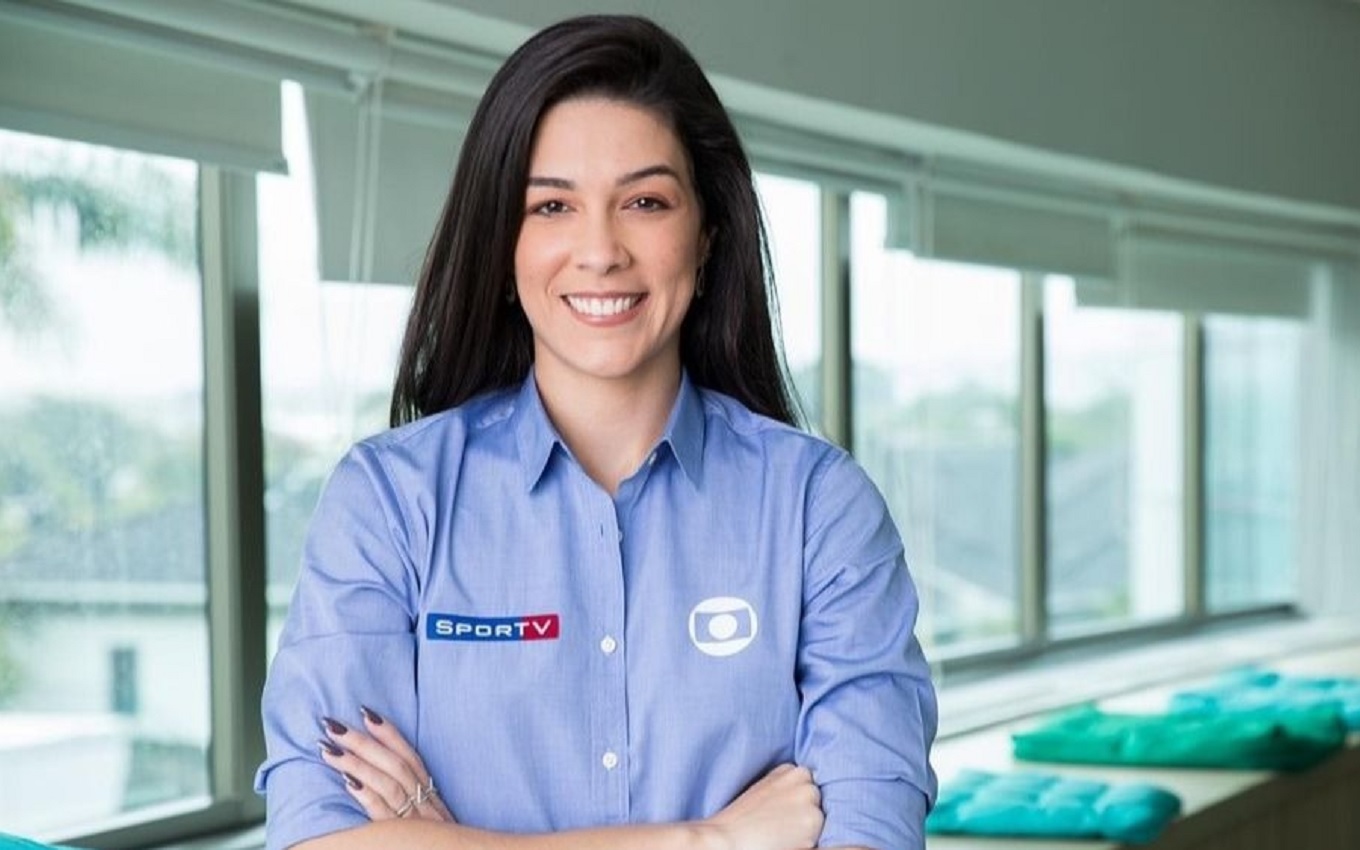 SporTV selected Renata Silveira to command the transmission of Brazil x Ivory Coast this Sunday (25) at the Tokyo Olympic Games. With this, the professional enters the history of Grupo Globo: will be the first woman to narrate a game for the Brazilian men's team, in any category, in the largest communication group in the country.
The match will have comments from Paulo Nunes and Paulo Cesar Vasconcellos. The confrontation will also be shown by Globo on open TV, with narration by Galvão Bueno and comments by Ana Thais Matos and Caio Ribeiro.
Renata began her career as a narrator in 2014, during the World Cup that was hosted in Brazil, by Globo radio. She was the first woman to narrate a world soccer game in the Brazilian media.
"I had a big rejection [do público], it was very new. I had never seen a woman narrating a football match," she told the TV news in early 2021, claiming that criticism — and insults — motivated it to grow.
In 2018, the professional was one of the winners of the Narra Quem Sabe contest, run by Fox Sports, for women to narrate the World Cup. She was the first woman to play for the men's team on Brazilian television that year. She was subsequently hired on a fixed basis.
In 2020, Renata took important steps in her career when she debuted as a narrator on ESPN Brazil, in charge of the Women's Champions League. The journalist was also part of a 100% female broadcasting team for the final of the Copa do Nordeste, on Fox Sports, alongside Lívia Nepomuceno.
At Globo, Renata arrived in January this year. She usually narrates women's soccer games, as well as matches in the Brazilian Championship and the Copa do Brasil in men's soccer.
.