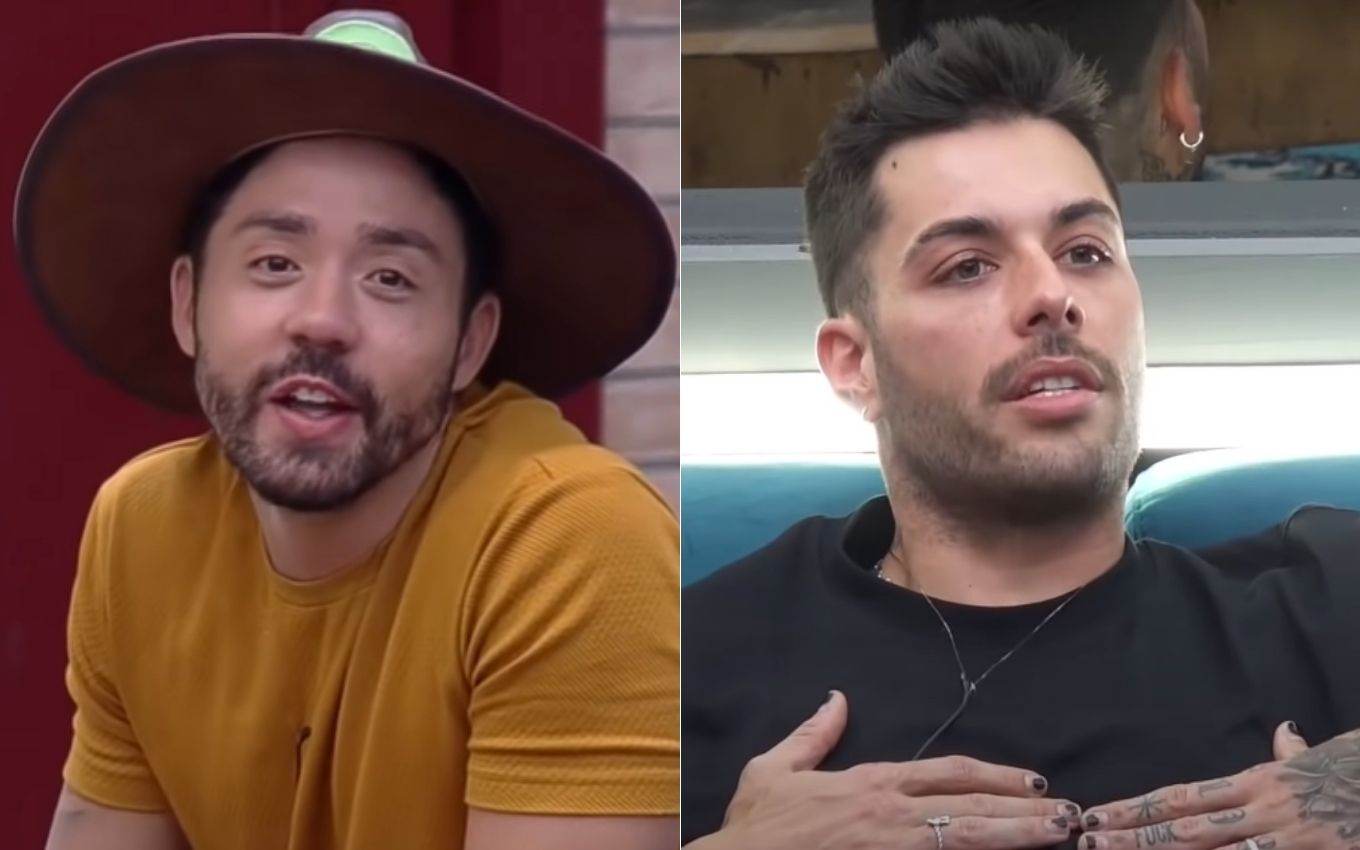 After causing widespread confusion in A Fazenda 13 for throwing coffee away, Rico Melquiades appeared a little more "calm" during the early hours of this Friday (8). The ex-MTV was somewhat sluggish, and fellow inmates suspected he had taken strong medications. Gui Araujo commented: "You're high".
The change in Rico's behavior was noticed by PlayPlus viewers when he had to read a warning on the living room screen and failed. "Read it there," he asked Aline Mineiro. Then the ex-MTV was led by Dayane Mello out of the room.
The former Big Brother Italia participant started looking for the slippers of the Alagoas, who could not remember where he had left them. Aline went to help her carry Rico, who looked bewildered, to the bedroom. "Let me take him," said the model, taking the hand of the ex-On Vacation.
"Oh, man, you're high," observed Guilherme, in a mocking tone. This is the second time Anitta's ex-boyfriend has made derogatory comments about prescription drug use. Last Tuesday (5), the digital influencer criticized the amount of medication that some pedestrians were taking.
Check out:
I think Rico took a lot of medication, he's slow and couldn't read the production message.

Dayane and Victor are estranged

"You are 40 years old and you play the business on your head"

Lary comes to Victor's defense #The farm#Disposal of the Farm

— DANTAS (@Dantinhas) October 8, 2021
Gui Araújo mocking Rico for taking medicine

"Hey man, you're high"#The farm#Disposal of the Farm

— DANTAS (@Dantinhas) October 8, 2021
Where to watch The Farm 13?
The only service that relies on the 24-hour broadcast of rural reality, PlayPlus has the price of BRL 15.90 a month. Contrary to what happened in previous seasons, Record's platform now offers more than one camera for subscribers to follow what happens at the reality show's headquarters.
The platform offers 14 days of free use for those who have never subscribed to the service. After this period, the user starts to pay R$ 15.90 per month. In addition to the nine cameras and full episodes of A Fazenda 13, Record's streaming offers soap operas, series, newscasts and programs shown on the station.
---
Learn all about reality shows with the podcast O Brasil Tá Vendo
---
Subscribe to the channel TV news on YouTube to check out our daily newsletters, interviews and live videos
.