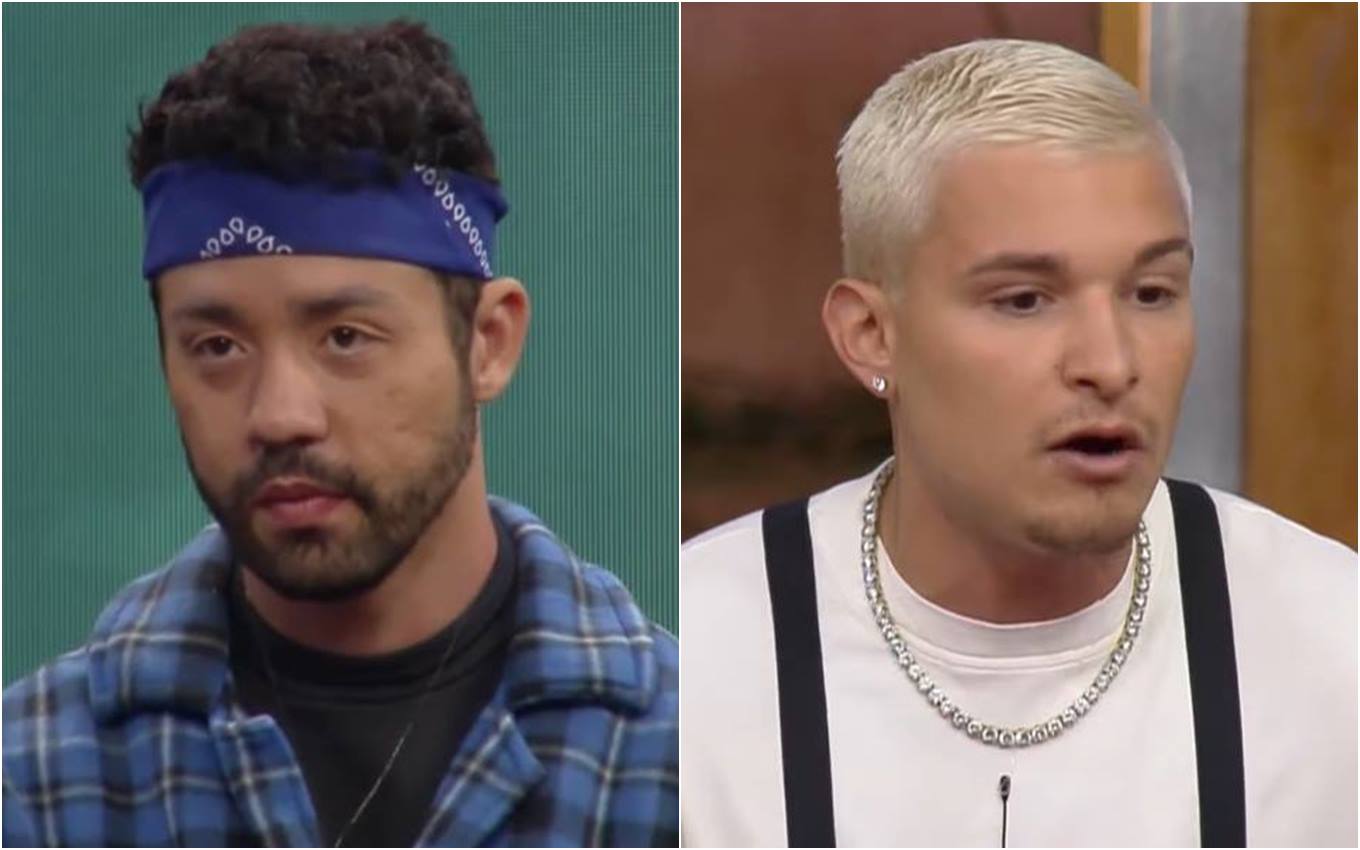 During the commercial break of A Fazenda 2021, Rico Melquiades argued with MC Gui. The influencer voted to call the funkeiro "robot" and stated that he is participating in the rural reality show to come out with a good-guy reputation after being canceled on social networks. "He came to clean the image," fired the former MTV on Tuesday night (5).
After receiving the vote from Alagoas, the singer provoked: "Did you go to law school? Did you do it very wrong." "And you played the actor, didn't you? I think you're in the wrong corner, here you want to be a character, an actor," continued Melquiades. "You never lived with me to say that", countered the musician.
Annoyed, Rico claimed that his rival is only on the show to escape cancellation. "Everyone came here with the intention of cleaning up the image," said the influencer. "I don't. My life doesn't need image cleaning, no," countered the MC. "You must, cat. You are here with this intention: to clean the image. It looks like a robot, you are robotic", completed Erika Schneider's ally.
Elsewhere, the native of Alagoas questioned the reason for MC Gui's looks. "Why are you looking at me? You've never seen me? You're hypnotized. We take a picture before I leave or before you leave, then you post it on Instagram, tag me for people to follow."
Rico playing in the face that MC Gui went there to clean up the image #RoçaAFazendapic.twitter.com/DWMNM2msdA

— Vai Desmaiar (@vaidesmaiar) October 6, 2021
Rico asks if MC Gui wants to draw it haahaha #RoçaAFazendapic.twitter.com/oWnLUBsZPf

— Vai Desmaiar (@vaidesmaiar) October 6, 2021
Where to watch The Farm 13?
The only service that relies on the 24-hour broadcast of the rural reality, PlayPlus has the price of BRL 15.90 a month. Contrary to what happened in previous seasons, Record's platform now offers more than one camera for subscribers to follow what happens at the reality show's headquarters.
The platform offers 14 days of free use for those who have never subscribed to the service. After this period, the user starts to pay the monthly fees. In addition to the nine cameras and full episodes of A Fazenda 13, Record's streaming offers soap operas, series, newscasts and programs shown on the station.
---
Learn all about reality shows with the podcast O Brasil Tá Vendo
---
Subscribe to the channel TV news on YouTube to check out our daily newsletters, interviews and live videos
.