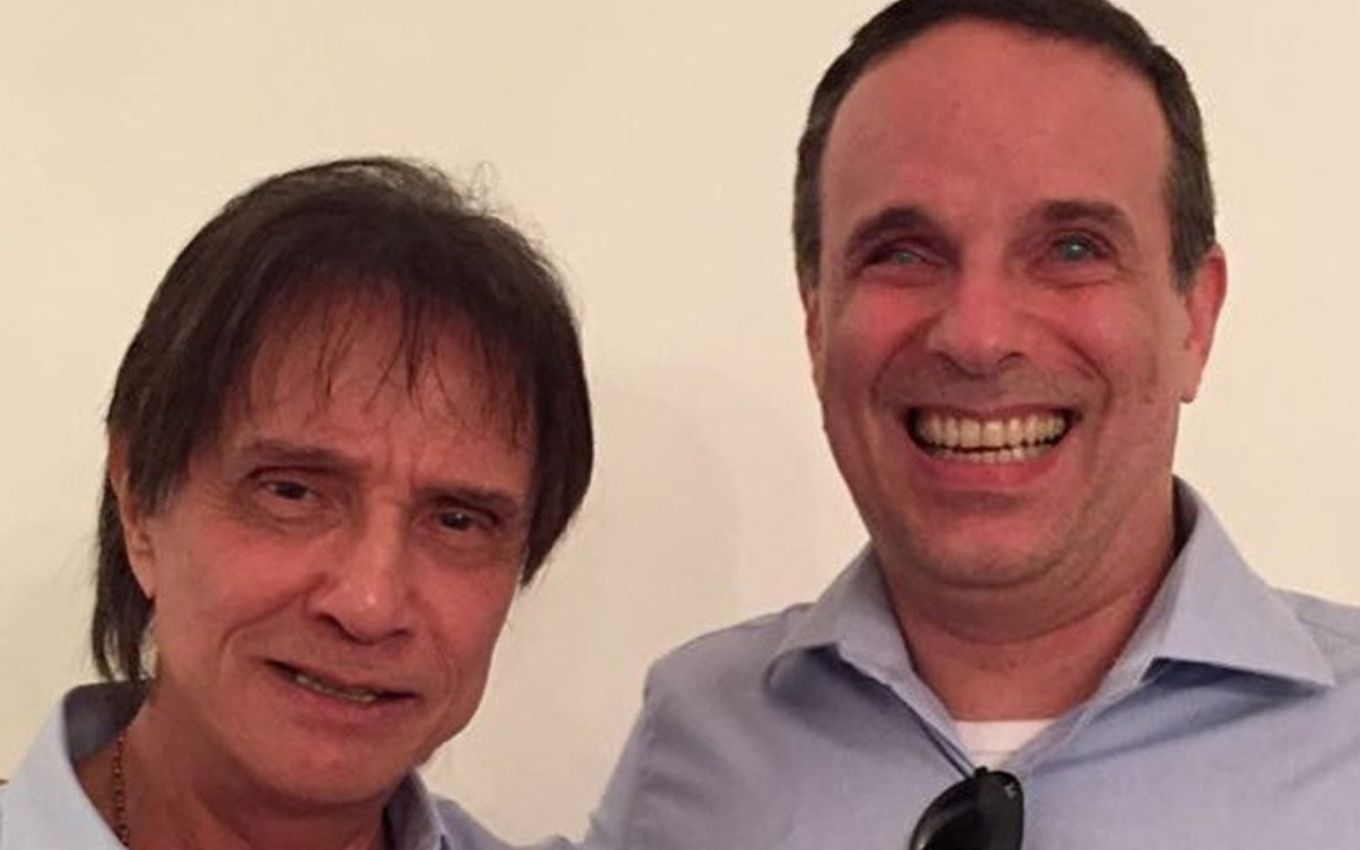 Three days after the death of his son Dudu Braga (1968-2021), victim of peritoneum cancer, Roberto Carlos sent a message to fans. This Saturday (11), the king thanked the affectionate messages received after the loss of his descendant.
"I sincerely thank everyone who sent me messages and expressions of love and affection. Thank you so much and may our God of goodness protect and bless us all. Amen," Carlos wrote on his Instagram profile.
Braga had been fighting cancer since September 2020 and was admitted to Hospital Albert Einstein, in São Paulo. This was the third time the broadcaster had the disease.
Baptized Roberto Carlos Braga Segundo, Dudu was the son of Roberto Carlos with his first wife, Cleonice Rossi Braga, who died of cancer in 1990. The musician was born with difficult-to-treat congenital glaucoma and lost his sight completely at age 23.
This is already the second child that Roberto has lost. In 2011, Ana Paula Rossi Braga, daughter of Cleonice whom he had taken over, died of cardiac arrest at the age of 47. The singer still has two more children: Luciana Carlos and Rafael Carlos Torres Braga.
Check out the publication:
.