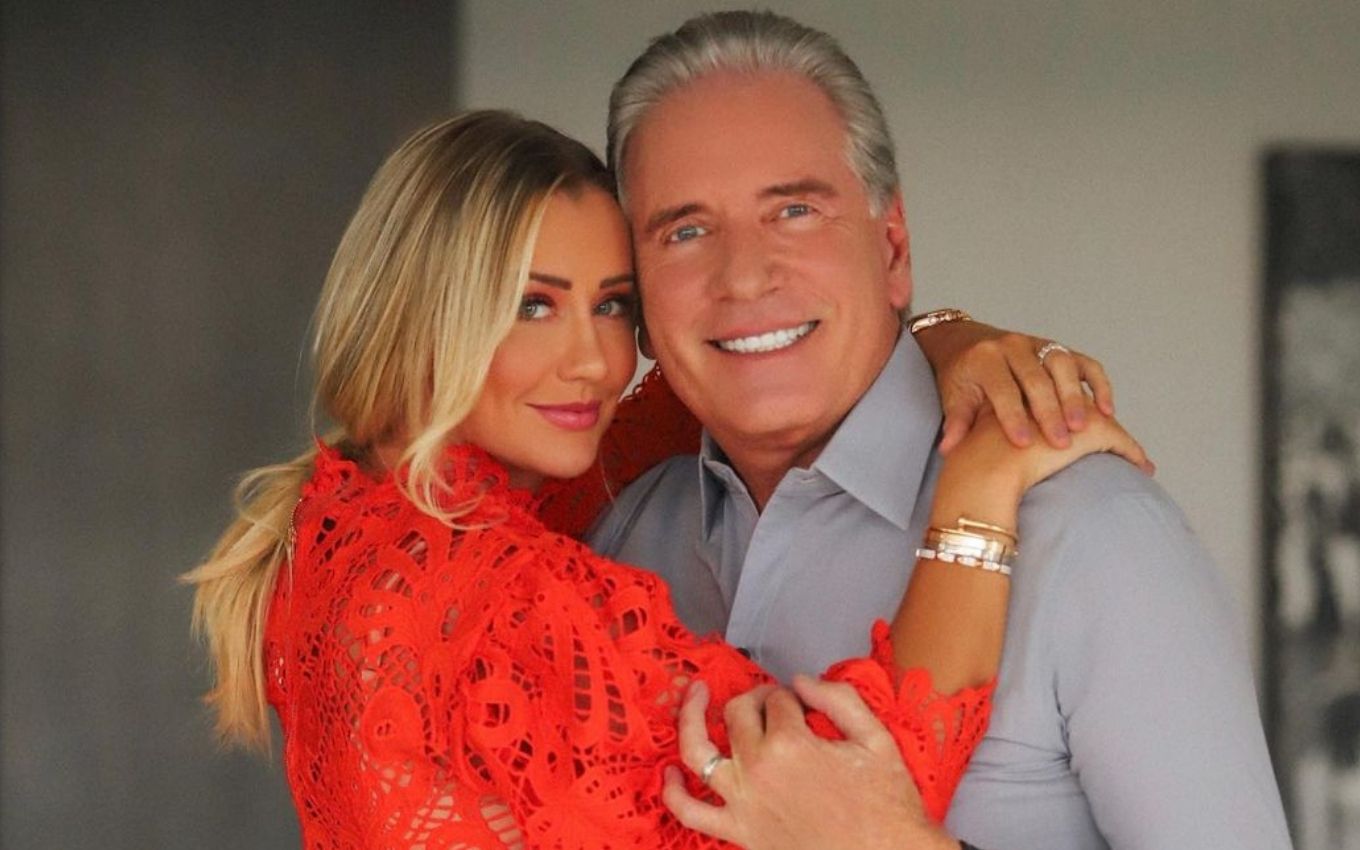 Roberto Justus, 65, and Ana Paula Siebert, 33, rebutted the prejudice they already suffered from the age difference between them. The presenter is 32 years older than the woman, with whom he has been married for six years. "I have a lot of energy, a lot of health," he said.
Justus and Ana Paula are traveling through the Riviera Maya, Mexico, and took advantage of Saturday (24) to answer questions from their followers via the Instagram question box. Following videos published in the model's Stories, the couple opened their intimacy.
One of the questions addressed the fact that the businesswoman is 32 years younger. "How do you deal with people's prejudice for age difference?" Asked an internet user.
Ana Paula did not escape the questioning. "I think this prejudice because of the age difference had it in the beginning. Today there is no more. Thanks to God! Even because age is something that is in our head. It has nothing to do. This is a very silly thing", she countered.
"Prejudice for me is ignorance because there is no rule. There are people of the same age who are happy. There are people that the woman is older and they are happy, or the man is older. There is no rule. I have a lot of energy, very good health. I think Paula doesn't miss any difference if I was 20 years old or less. So, it's a big nonsense. What matters is to be happy, no matter what age, "said the businessman.
Still chatting with netizens, the two talked about the fact that they had similar personalities, which united them even more. "We have a lot in common. This thing of opposites is attracted, I have a little doubt. We like many things in common, our lifestyle is similar, we admire very similar things, we have similar values ​​and that it helps a couple a lot ", considered the artist.
Justus and Ana Paula made the union official in 2015, after two years of relationship. They are the parents of 11-month-old Vicky Siebert Justus.
Check out the video published by Ana Paula Siebert:
See photos of Roberto Justus and Ana Paula Siebert:
Feedback Policy
This space aims to expand the debate on the subject addressed in the news, democratically and respectfully. Anonymous comments are not accepted nor do they violate ethical and moral laws and principles or promote illegal or criminal activities. Thus, slanderous, defamatory, prejudiced, offensive, aggressive comments that use bad words, incite violence, express hate speech or contain links are summarily deleted.
.