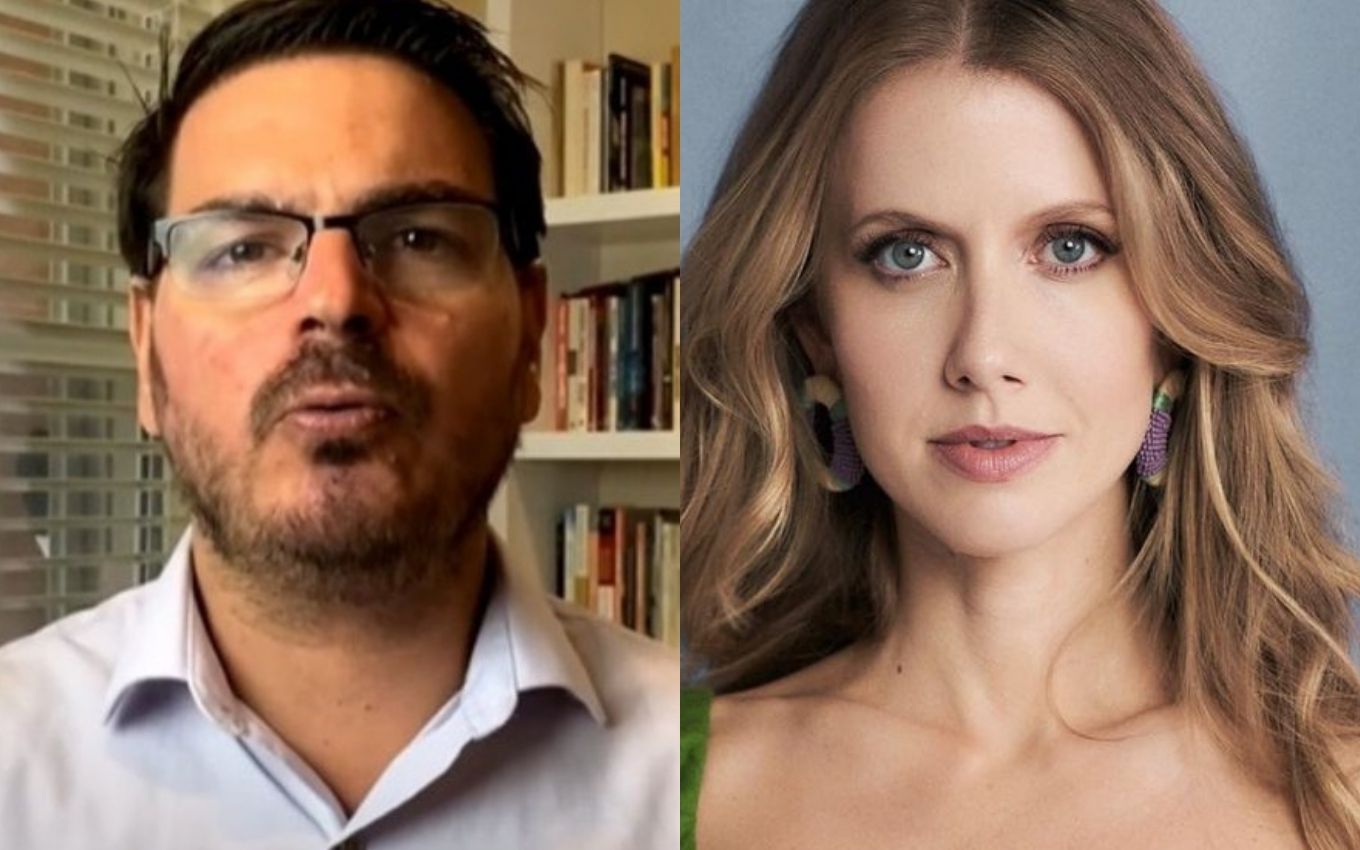 Rodrigo Constantino shared a fake news about Gabriela Prioli during her participation in the program Panico, by Prime Time Zone, this Monday (19th). The journalist said that the CNN Brazil presenter posed with a red book while being vaccinated against Covid-19, which did not happen. The image of the lawyer with a work without title and author is a montage made by internet users.
Constantino commented on Brazilian vaccination, directly from the United States, when he criticized the presenter. "It's become a sign of virtue, everyone taking a picture taking their little shot. You see the other one there. [Gabriela Prioli] even takes pictures with the booklet," he began.
"The blonde from CNN is going to take a picture of the vaccine, as if that… For me, this is already a tacky thing, but on top of that it still puts a book in your face. A red book, it must be some symbolism of Mao Tse Tung, from the Red Book of the Communist", completed Rodrigo.
The photo, which Rodrigo referred to, was published by Logan Shiba's profile this Sunday (18th). Today, the internet user used social media to comment on the matter. "For those who didn't understand, he fell into the bait of this montage I made," he said.
The political commentator was vaccinated on Friday (16) with a T-shirt cursing President Jair Bolsonaro (non-party). "Liberté, egalité, Jair vai se fudé," read the message on Prioli's clothing, referring to Enlightenment ideals of freedom and equality.
I'm feeling sick! HHAHAHAHAHAHHAHAHAHAHAHAHAHHAHAHWHAHAHAHHAHAH pic.twitter.com/qtYNRXgTPy

— Logan Shiba (@Logan_Shiba) July 19, 2021
This is already out of bounds pic.twitter.com/RjBFE3uBXT

— Logan Shiba (@Logan_Shiba) July 18, 2021
.