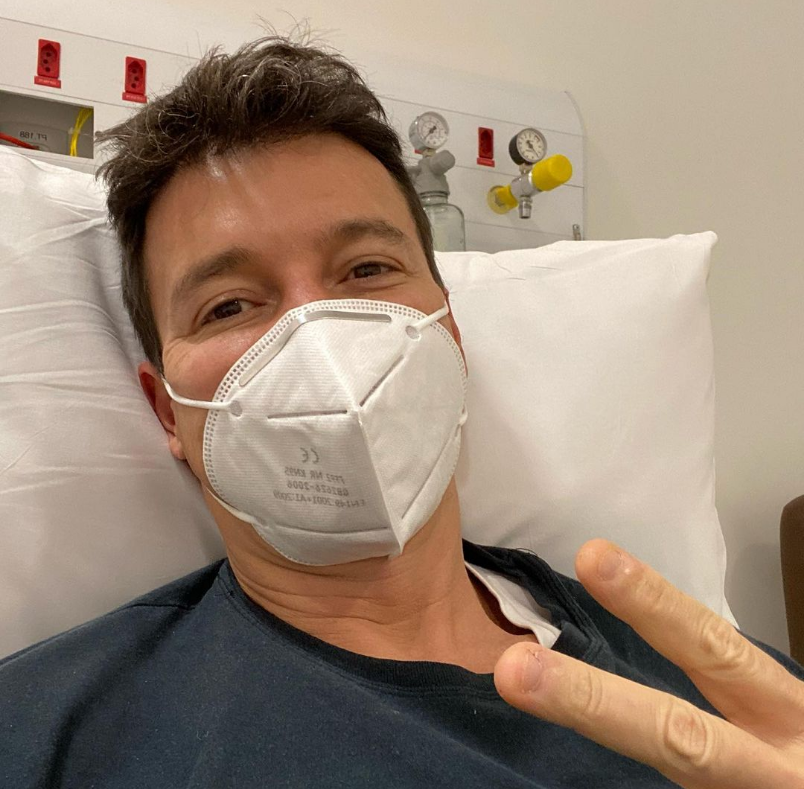 Presenter stated that he did not refuse to audition before recording at the station; in addition to the actor, his wife Vera Viel and the couple's three daughters also received a positive diagnosis for the disease.
Play Instagram / @rodrigofaro
Presenter was referred to Hospital Moriah, in São Paulo, for a series of exams

The host Rodrigo Faro he stated this Saturday, 3, that he did not refuse to take the exam to identify the Covid-19 before the recording of Eliana's program, on SBT. In publications on social networks, he shared a test for the disease, with a negative result, made last Wednesday, 30, the date of recording. According to Rodrigo, two employees of the commercial department at SBT would have said that he did not need to take a new exam. Now, the presenter demands a position from the station denying the news on the subject. "What's up SBT? Aren't you going to speak out? Aren't they going to tell the truth?" he asked on Instagram. "My producers and I insisted on taking the exam. And Flávia and Davi, employees of SBT, did not allow me to take the exam because, according to them, I had already done it hours before for another recording. I never refused to take the exam! Tell the truth @sbt! You didn't let me take the exam because I had already done it. I'm waiting," he wrote.
This Friday, the presenter's brother and advisor, Danilo Faro, had already commented on the matter. "Rodrigo had the test with a negative result and at no time refused to do another test. It just didn't have to," he wrote in an Instagram post. Rodrigo Faro, as well as his wife, Vera Viel, and daughters Clara, Maria and Helena, tested positive for Covid-19 on Friday, 2, two days after the recording. The positive diagnosis was also confirmed by Danilo on social networks. According to him, the presenter was sent to Hospital Moriah, in São Paulo, for a series of exams. This Saturday, Rodrigo Faro wrote that "he got worse because of the stress caused by this false and untrue news". "In this difficult time that my family is going through, I should be resting and taking care of my health and their health. And not worrying about false news, lies and criminals that only harm me and my family. But the truth always appears and justice will be done", said the presenter, who received the first dose of vaccine against Covid-19 on June 25th.