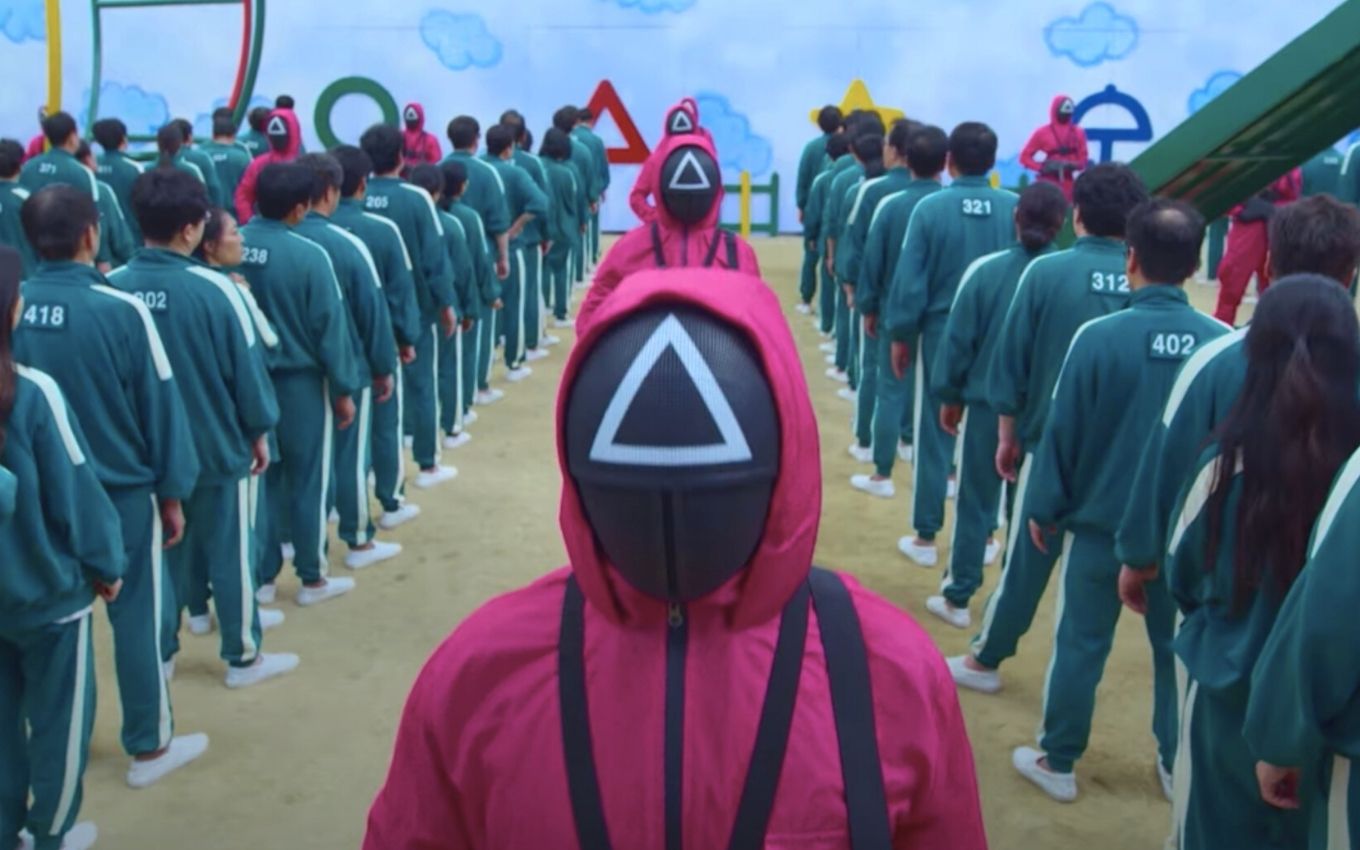 Round 6 has become the most watched series in Netflix history according to the streaming platform's announcement on Tuesday (12). The previous record holder was Bridgerton, who was watched by 82 million accounts in her first 28 days on the air. The South Korean series broke this record and was seen by 111 million accounts around the world.
Ted Sarandos had already revealed during a talk at the Code Conference last month that the series could become the most watched original in the platform's history. The prediction of the co-CEO and head of programming at Netflix came to pass and was confirmed via Twitter.
"I won't say who won the game, but I can officially say that Korea won Netflix," the streaming said on its social network. Round 6's pranks went viral on TikTok, where web surfer videos replaying the series' deadly challenges reached billions of views.
The sudden success on social media catapulted the audience of the series that was compared by the public with other productions such as Mortal Games and Alice in Borderland. Along with the post confirming the Round 6 record, Netflix also released a video thanking fans of the series.
Check out the thank you video in full below.
I won't say who won the game, but I can officially say that Korea won Netflix. Watched by 111 million homes, Round 6 is my biggest series ever. pic.twitter.com/7dDUzESEKt

— netflixbrasil (@NetflixBrasil) October 12, 2021
What is Round 6?
In the series, people in desperate need of money receive a mysterious invitation to participate in an even more enigmatic competition. The 456 guests who accept are drugged and taken to a secret place.
Participants compete in a series of traditional children's games. However, whoever loses is killed in cold blood. During the plot, players clash and put their lives at risk in pursuit of the 45.6 billion won prize (equivalent to about R$200 million).
In an interview with Variety magazine, series creator, screenwriter and director Hwang Dong-hyuk revealed that he wrote the attraction as a metaphor for how people compete in society. "I wanted to write a story that was an allegory or fable about modern capitalist society, something that portrayed extreme competition in some way similar to the competition of life. But I wanted to use the kinds of characters we all already know in real life. "he stated.
The first season has nine episodes, averaging 50 minutes in length. The cast includes the likes of Jung-jae Lee, John D. Michaels, Hae-soo Park and Geoffrey Giuliano. There is an option for audio dubbed in Portuguese.
Check out the trailer in the video below.
.