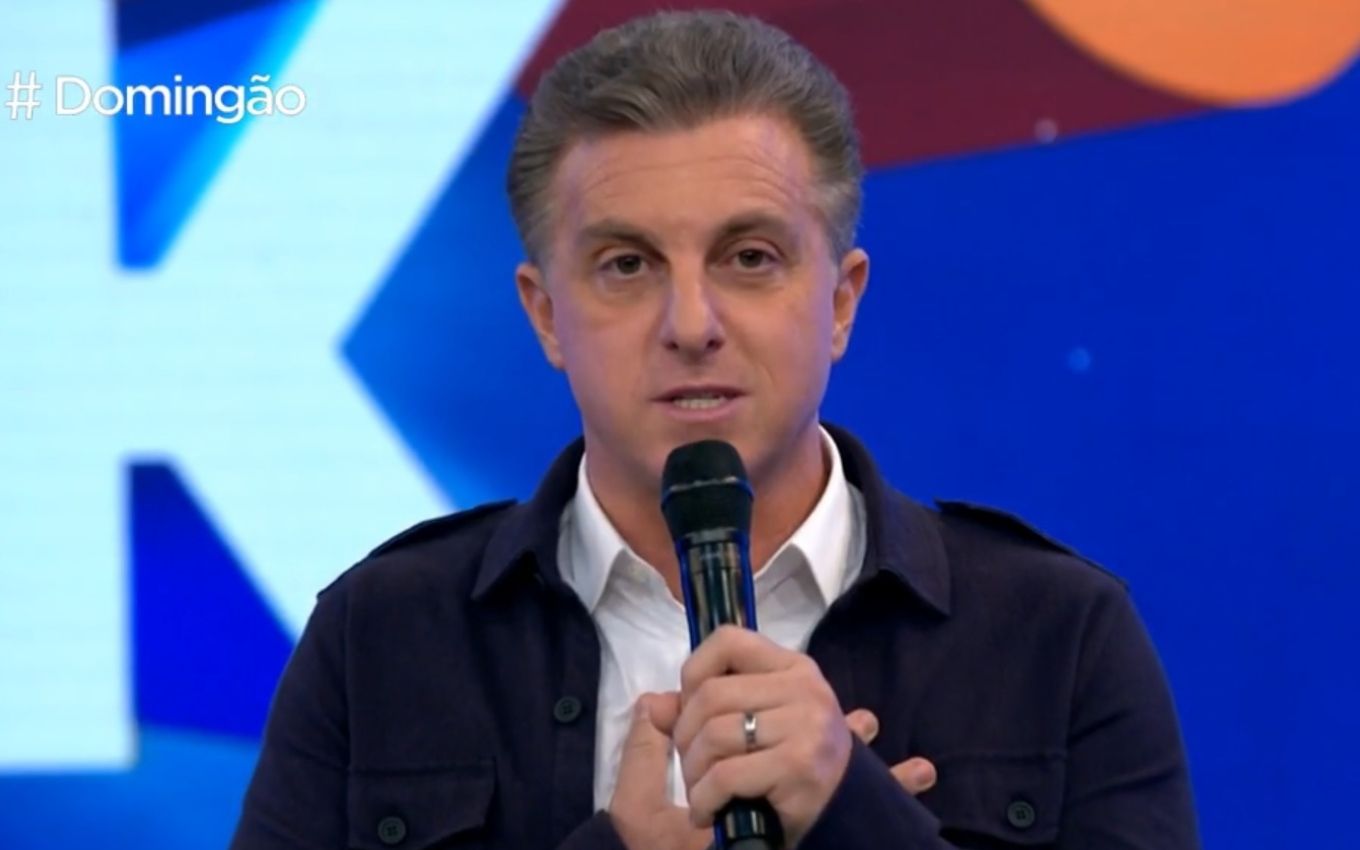 "Sabotaged" by Anvisa (National Health Surveillance Agency), which interrupted and paralyzed the game between Brazil and Argentina for the qualifiers for the 2022 World Cup, Domingão with Huck debuted on Globo on Sunday (5) without being able to surpass the record of Ibope of the Domingão do Faustão.
According to consolidated data from Kantar Ibope Media obtained by TV news, the program presented by Luciano Huck recorded 18.4 points in Greater São Paulo and won 32.7% share (share between connected TVs) during the exhibition of the attraction, from 6:41 pm to 9:07 pm.
The debut of the new Domingão did not get the title of the most watched edition of the year, as the record still belongs to Fausto Silva, who had scored 21.4 points on May 23rd. Furthermore, Huck was also not seen more than the final of the Super Dance of the Famous presented by Tiago Leifert last week. Paolla Oliveira's victory helped to nail 20.0 points on average.
Globo scaled the South American classic between Brazil and Argentina to help pump up the audience for Luciano Huck's debut on Sundays. However, four Argentine players violated health safety protocols determined by Brazilian health agencies amid the Covid-19 pandemic, which forced Anvisa agents to interrupt the match.
The confusion was aired from 15:47 to 17:07 and scored 20.4 points, with the right to a revolted Galvão Bueno. The channel cast the film Círculo de Fogo (2013) to cover the gap in the program from 5:07 pm to 6:41 pm (before the entry of the former titleholder of Caldeirão), and the feature recorded an average of 14.0 points.
See below the audiences on Sunday, September 5, in Greater São Paulo:
Average of the day (7h/0h): 12.8
Holy Mass
4,3
São Paulo antenna
5,4
Small Business, Big Business
6,6
Paralympic Games
7,3
Globo Rural
8,9
Auto sport
7,1
Spectacular sport
7,0
Maximum Temperature: Rampage Total Destruction
9,4
The Voice Kids
11,2
Flash Child Hope
9,7
World Cup Qualifiers: Brazil x Argentina (discontinued)
20,4
Box Office Champions: Circle of Fire
14,0
Domingão with Huck (premiere)
18,4
Fantastic
18,9
Paralympic Games
10,1
Paralympic Bulletin
9,2
Film: US Marshals The Federals
6,5
Owl: The Shooter Aiming for Death
4,8
Hour 1
4,8
Average of the day (7h/0h): 4.6
Religious
0,5
Track Record Kids
3,3
Cine Maior: On the way home
4,2
Faro time
4,6
Spectacular Sunday
8,3
World Record Awards
6,5
Camera Record: Skin Pain and Prejudice
5,9
Chicago P.D.
3,6
Religious
0,7
Average of the day (7h/0h): 5.2
SBT Weekly Newspaper
2,2
on the road
2,0
SBT Sports
2,0
Always well
1,8
Impressive News
3,3
Sunday Legal
6,4
eliana
6,5
wheel to wheel
5,5
Tele Seine
5,3
Silvio Santos Program
5,0
Criminal investigation
2,8
Free Cinema: Beethonven and its Christmas Adventure
1,8
Serious Crimes
1,4
Lassie
1,4
The Adventures of Rhine-Tin-Tin
1,4
First Impact
1,7
---
Source: Broadcasters
Each point is equivalent to 76,577 households in Greater SP
.