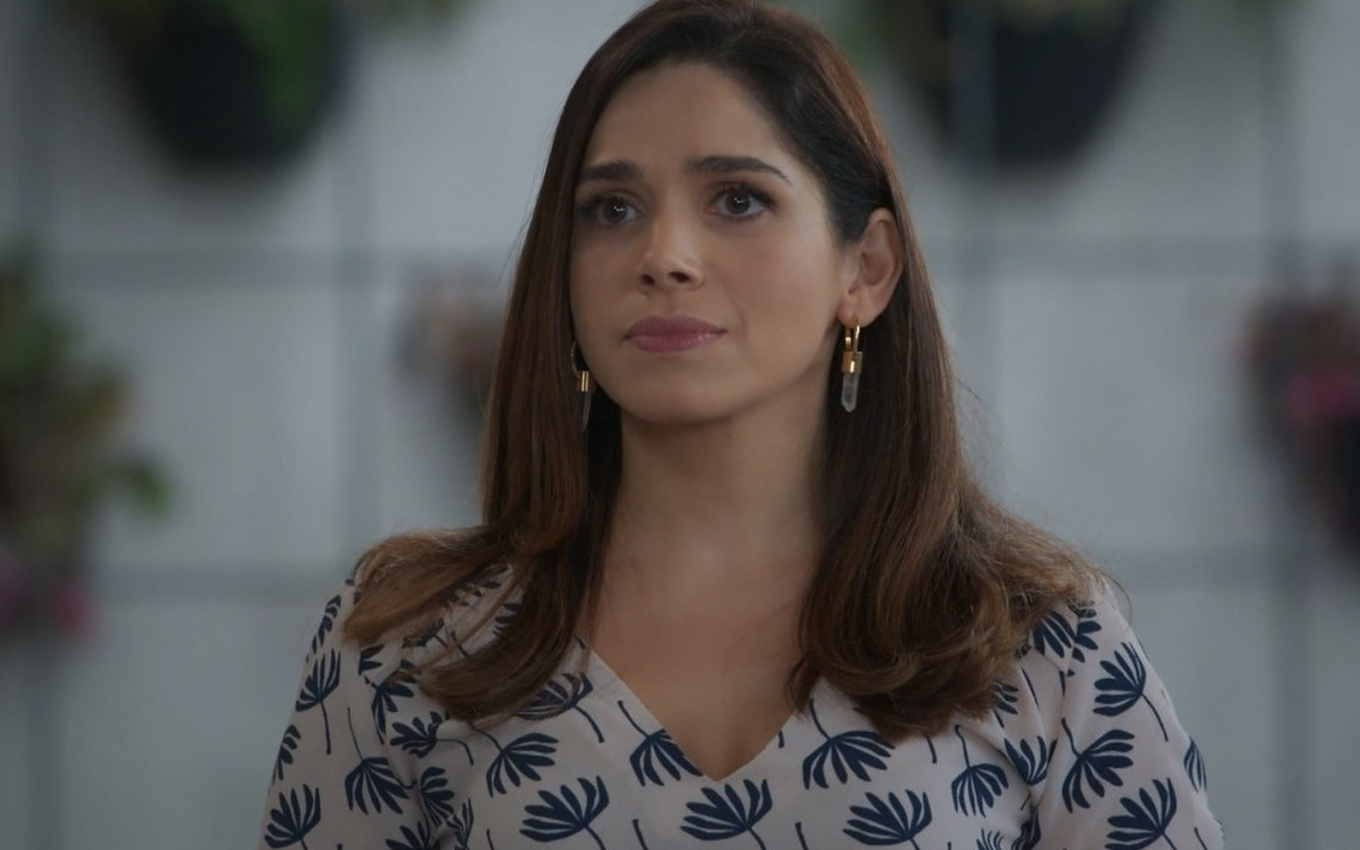 Sabrina Petraglia receives daily questions from the public about what will happen to Micaela in the second season of Save Him Who Can. The actress even makes a mystery about the fate of the character, but says that the author Daniel Ortiz has found a solution so that she does not completely leave the soap opera at seven on Globo. "I hope to stay until the end," he says.
Amid the quarantine, the actress discovered that she was pregnant with Maya, now four months old, and forced the author Daniel Ortiz to review some more of her plans. "A life is a blessing, I wanted another child, but it was a surprise. I was afraid for the moment we lived, but also for the possibility of leaving production," she explains to the TV news.
The actress confesses that she was afraid not only of letting the writer down, but also of harming fellow cast members like Marianna Armellini and Marcos Pitombo – with whom she starred in the phenomenon "Shirlipe" by Haja Coração (2014). "I wasn't really worried, I was really desperate. The pandemic came when our romance started to heat up," he confides.
Ortiz, however, found a way to preserve Sabrina during pregnancy without leaving a hole in her story. Helena's stepdaughter (Flávia Alessandra) will receive an invitation to do a postgraduate course at a prestigious North American university, but will still participate in the unpublished chapters that will be shown starting on Monday (14).
"It will be something a little smaller, but still very powerful. There are some moments of confrontation with Verônica [Marianna Armellini] very fantastic and two or three very good, emotional scenes ", says the mother of Gael, two years old, also the result of her relationship with engineer Ramón Velásquez.
Bruno and Micaela in Save Yourself
Don't say hello
Because of her pregnancy, Sabrina was one of the first actresses to return to recording at Estúdios Globo, in Rio. . I was very scared, but I soon felt safe when I saw everyone in those astronaut suits ", he jokes.
The technical team was covered from head to toe with cloaks and only the cast took off their masks to record the sequences, since the novel will not address Covid-19, unlike Amor de Mãe (2019-2021). "I acted with Marcos from a distance, and any contact was made by chroma-key [efeitos especiais na tela verde]. The kisses were in a tennis ball or in acrylic ", he reveals.
She even shot part of her scenes at home, with remote guidance from director Fred Mayrink. "Globo sent me the equipment, it was something very different. A supernova experience", she explains, who will continue to appear through video calls until finally showing up in person in the last chapter – scheduled to be shown on July 16 .
The only novel ever aired on Globo as of next week, Salve se Quem Puder is re-presenting the chapters that already aired in 2020, before the interruption of the recordings due to the Covid-19 pandemic. The replay was "wiped out" and will have, in all, six episodes less than what the public saw last year.
The unpublished chapters of the booklet will be shown starting next Monday (17). The telenovela is already completely recorded and will end on July 16, giving rise to "Como Mais Vida, Melhor". However, until now, Globo has not confirmed the premiere date of the next 7 pm show.
---
Find out all about the next chapters of the soap operas with the Noveleiros podcast
Listen to "# 58 – Blackmail, kidnapping and revelation in Salve-se Quem Puder!" in the Spreaker.
---
Subscribe to the channel TV News on YouTube and watch videos with revelations of what will happen in Globo soap operas.
.