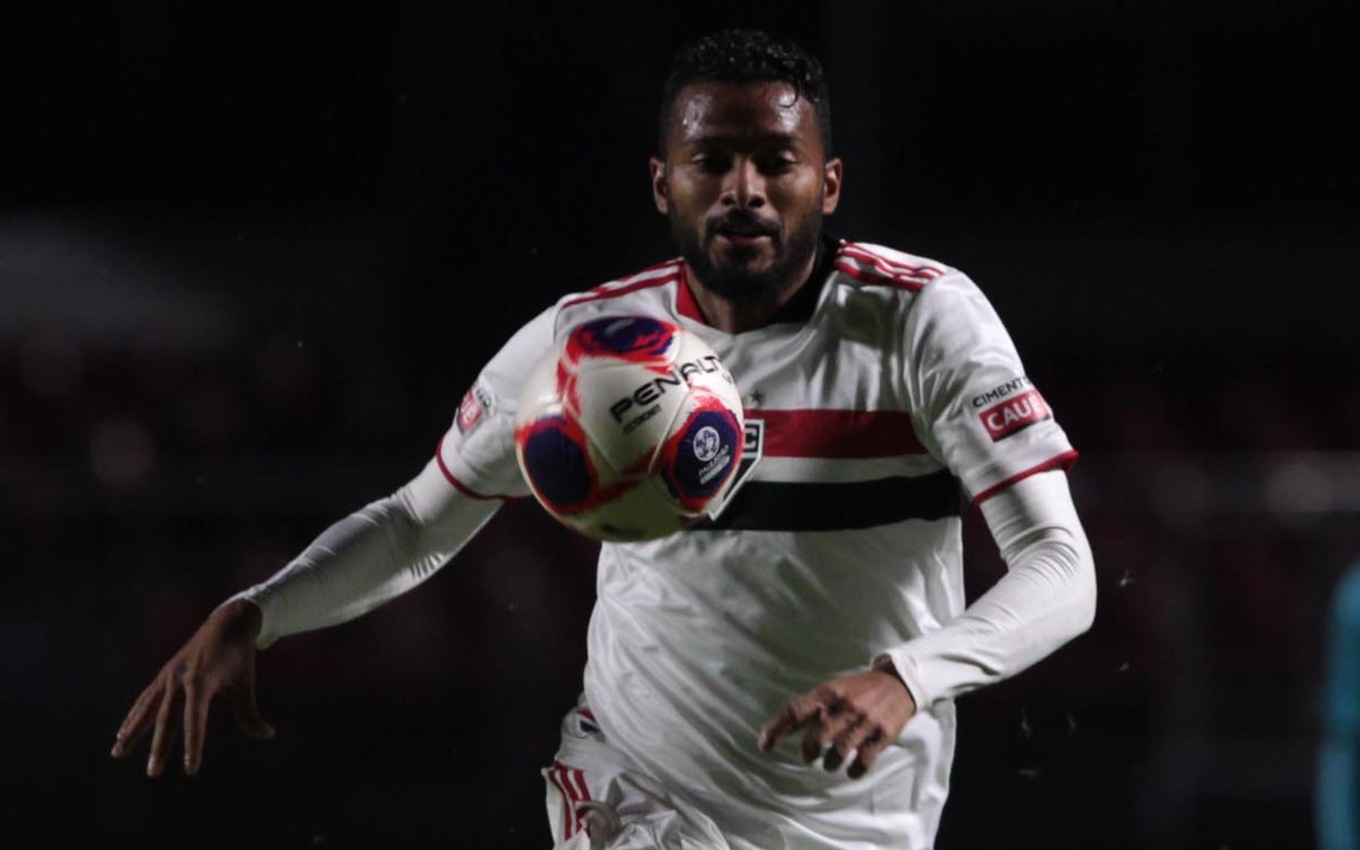 São Paulo has one more commitment for the Libertadores da América, this Tuesday (18th), when it receives the Racing-ARG at the Morumbi stadium. The game is scheduled for 9:30 pm (Brasília time) and is valid for the fifth round of Group E. On open TV, SBT broadcasts live, and Conmebol TV starts the game on pay-per-view. One of the online options is the website of Silvio Santos' broadcaster, in addition to the DirecTV Go service.
The narration of the game on SBT will be carried out by Téo José. He will have the company of Mauro Beting and former player Edmilson as a pair of commentators, with Nadine Bastos responsible for the analysis of the referees. The transmission will be national from 9:15 pm, except for Rio de Janeiro, Federal District, Manaus, Vitória, Fortaleza and Belém.
On the SBT website, São Paulo x Racing will be released online for all of Brazil and free of charge.
Conmebol TV is available for purchase by subscribers of operators Claro, Sky and DirecTV Go (online). The access fee is from R $ 39.90 per month.
The Claro customer accesses the service through channels 711 to 714 or through the Now application / website. Sky subscribers can check the games on channels 220 and 221 SD, 620 and 621 HD or through the Sky Play application / website.
Conmebol TV also shows matches of the Copa Sudamericana and the Recopa Sulamericana. The narration and the commentary team of the broadcast is escalated by the BandSports channel, which has a partnership with the online service.
DirecTV Go is an online pay TV service. The monthly subscription costs from R $ 59.90 and gives access to dozens of channels, including SBT. There is a free trial period for seven days.
The two teams are tied in the standings with eight points won, and the Tricolor paulista appears in the lead by goal difference. The victory can ensure the teams advance to the next stage of the competition.
Today there is São Paulo again! IT'S #DiaDeTricolor on @LibertadoresBR!

⚽ São Paulo x Racing-ARG
🏟 Morumbi
📍 São Paulo (SP)
⏰ 21h30
🏆 #Libertadores

📺 SBT and Conmebol TV
🎙️ SPFCtv [https://t.co/CJlTQA0r29]#Eternal glory# VamosSãoPaulo 🇾🇪 pic.twitter.com/67voXpycZT

– São Paulo FC (@SaoPauloFC) May 18, 2021
.