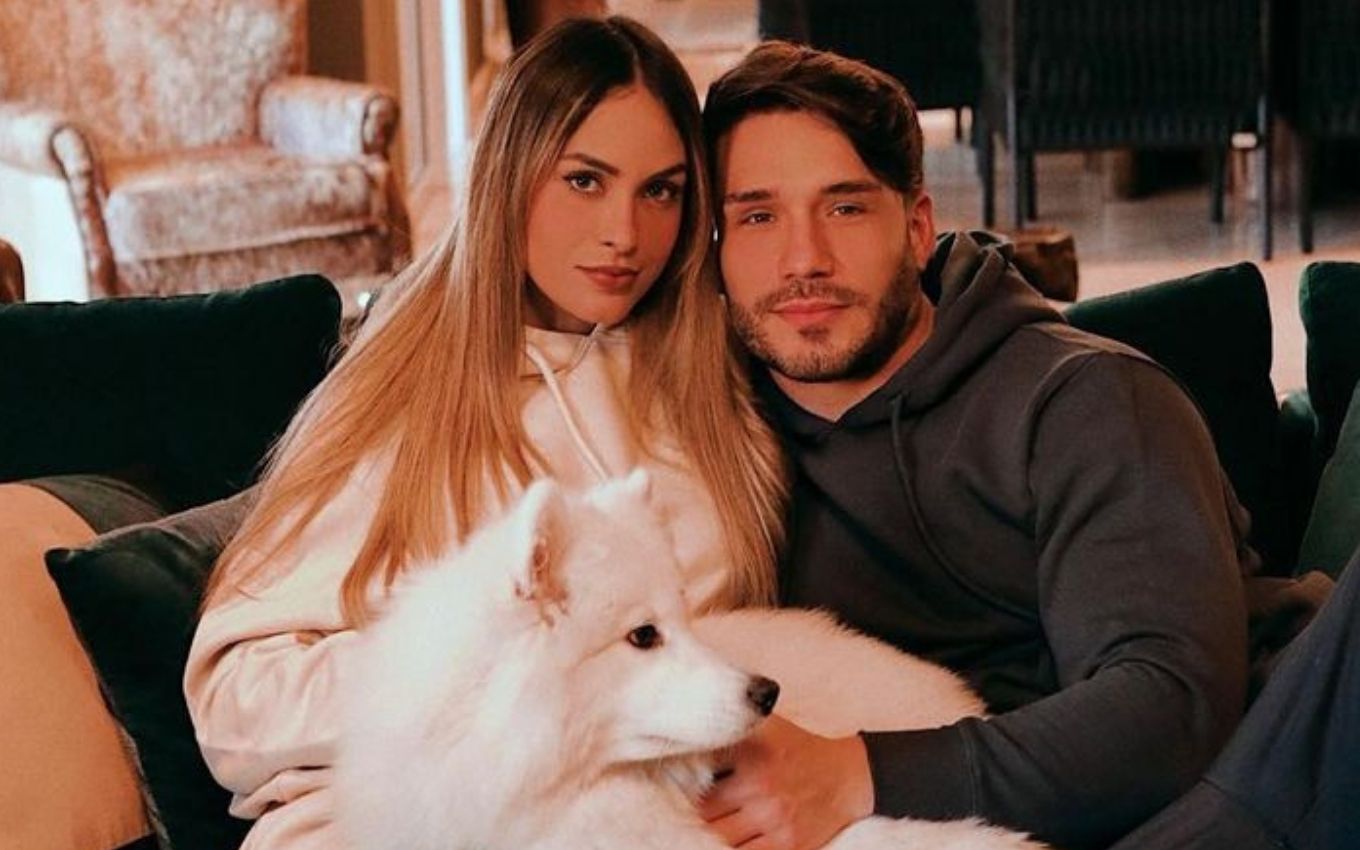 Sarah Andrade and Lucas Viana ended their relationship. The couple announced the breakup this Sunday (5) on social networks. According to them, the decision was mutually agreed, and the friendship remains. One of the reasons for the outcome was the discrepant routine as a couple. "Such different agendas and paths," explained the ex-BBB.
The participant of Big Brother Brasil 21, by Globo, and the champion of A Fazenda 11, by Record, announced their relationship in July. Almost two months after days of happiness registered on Instagram, the influencers decided to dissolve the relationship.
"Intensity! That's the word that sums up the two of us very well. So different and at the same time so alike. How can you, right? This man came like an avalanche in my life, bringing a lot of emotions. Emotions that I haven't felt for many years. You know that butterflies in my stomach when we're in love? So. I didn't even remember what it was like anymore. And he came and woke up in me. Thanks for that, Lucas," wrote Sarah on the internet.
"Thank you for arriving with so much love, affection, complicity, respect, smiles. Thank you for giving me all these sensations and falling in love again. You are light. A few days ago we had decided to end our relationship. heart you gave?", she shared.
According to the digital influencer, the two burst into tears at the time they chose to end. Initially, they tried to move forward, which ended up not happening.
"Soon he and I spent years without feeling this for someone else, soon we who no longer believed that it would be possible to live this fairy tale romance. We cried, hugged, kissed. And together we decided to give each other one more opportunity. . Even with such different agendas and paths. But because there is such a beautiful reciprocity," he said.
"It turns out that God's plans are not always the same as ours. Today I must say that our relationship has come to an end. But the respect and friendship we built remain. I want to take you to life. I am very grateful for you and for have made me so happy," she wrote.
Viana, in turn, also dedicated a text to his ex-girlfriend on his social network profile. "How to describe the last few months? In fact, it felt more like years. I've always believed in the thesis that when we live something true and unique, it's not about how long it lasts, but about how many happy and unforgettable moments were added to that story." , defined.
"That's how I see everything I lived with Sarah: a relationship that took me out of my comfort zone and awakened Lucas in love and that I hadn't recognized in me for a long time. We are very intense, equal and different in the same measure. What was missing in one, was left over in the other. We not only completed each other, but overflowed, you know? With her, the fear I felt of exposing a relationship became small next to the size of the joy we felt for being together," he said .
The ex-pawn was all praise for the ex-BBB and said he was grateful for the period they lived together. "We share so many lessons. A relationship I've always wanted to live, with a lot of delivery, reciprocity and complicity. It turns out that life is a box of surprises, as well as God's plans. We decided together to end this cycle with all love, affection and respect which has always existed. I am sure that it worked very well for the period it was destined to work out," he declared.
"Before anything, we were and will continue to be great friends. Sarah is an amazing woman and she deserves the best. I have always been very proud of what she has already achieved and what she will still achieve. always rooting for each other's happiness and success and that's what's most valuable. Thank you, Sarah, for living with me this beautiful story that will be kept in my heart forever," he concluded.
See publications by Sarah Andrade and Lucas Viana:
.