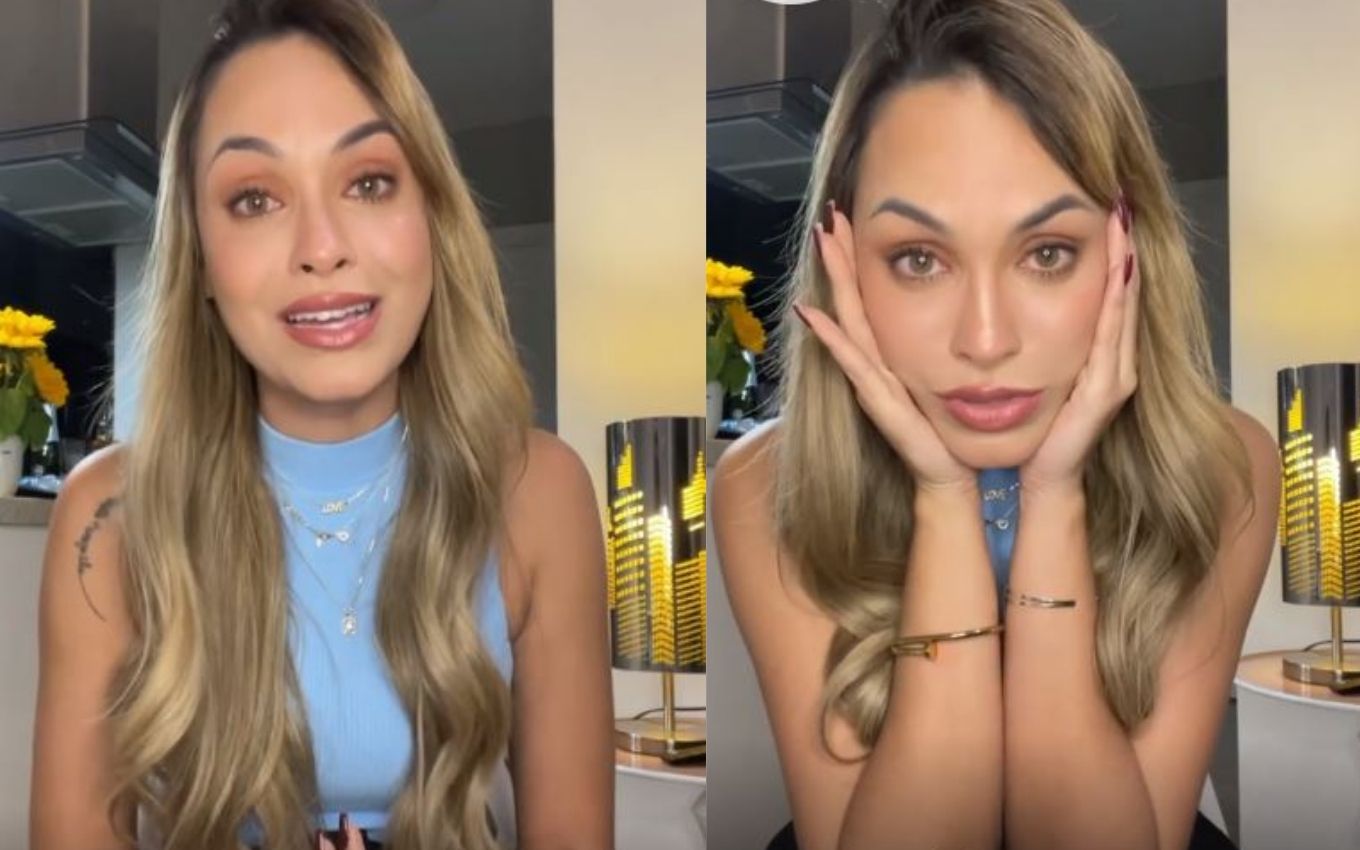 Sarah Andrade revealed on her social networks this Monday (19) that she went into depression after leaving BBB21. The outburst was made in the first episode of the project Relatos da Espiã, launched by her on her Instagram. According to the ex-BBB, she was not prepared for the criticisms in the post-reality, and has returned to have symptoms of the disturbance, which she faced in the past.
"I had the dream of going to the game to change my financial situation and I saw myself with a huge responsibility. Young people, teenagers, adults, artists, all expecting something from me. Expectations, positioning, next steps…", began Sarah. "I understood my mistakes, faced my fears once more and came here to apologize," she continued, who was heavily criticized while on the show for downplaying the Covid-19 pandemic.
Then, Lucas Viana's girlfriend said her excuses were put to the test. "Do you know what happened? They did several articles talking about my body expression, my speech, to somehow prove that I was lying in that apology. At that moment, my record dropped… What a trigger was to understand what the internet was was doing to me."
The brasiliense, then, talked about post-reality depression. "Even well-oriented, well accompanied with friends, family and fans, I was reunited with the Sarah of a few years ago, who went through a very complicated period of depression," reported the ex-BBB. "I stayed at home for days without taking a shower, I looked around the bed and it was full of food scraps," he added.
After I left the show, when I saw so much stuff that had come over me, when I saw the things that people were talking about, I saw that it was easy for me to accidentally fall into this world again. And that's when I, with the help of friends, family and my own help, managed to get out of this depression.
Watch the full report:
.