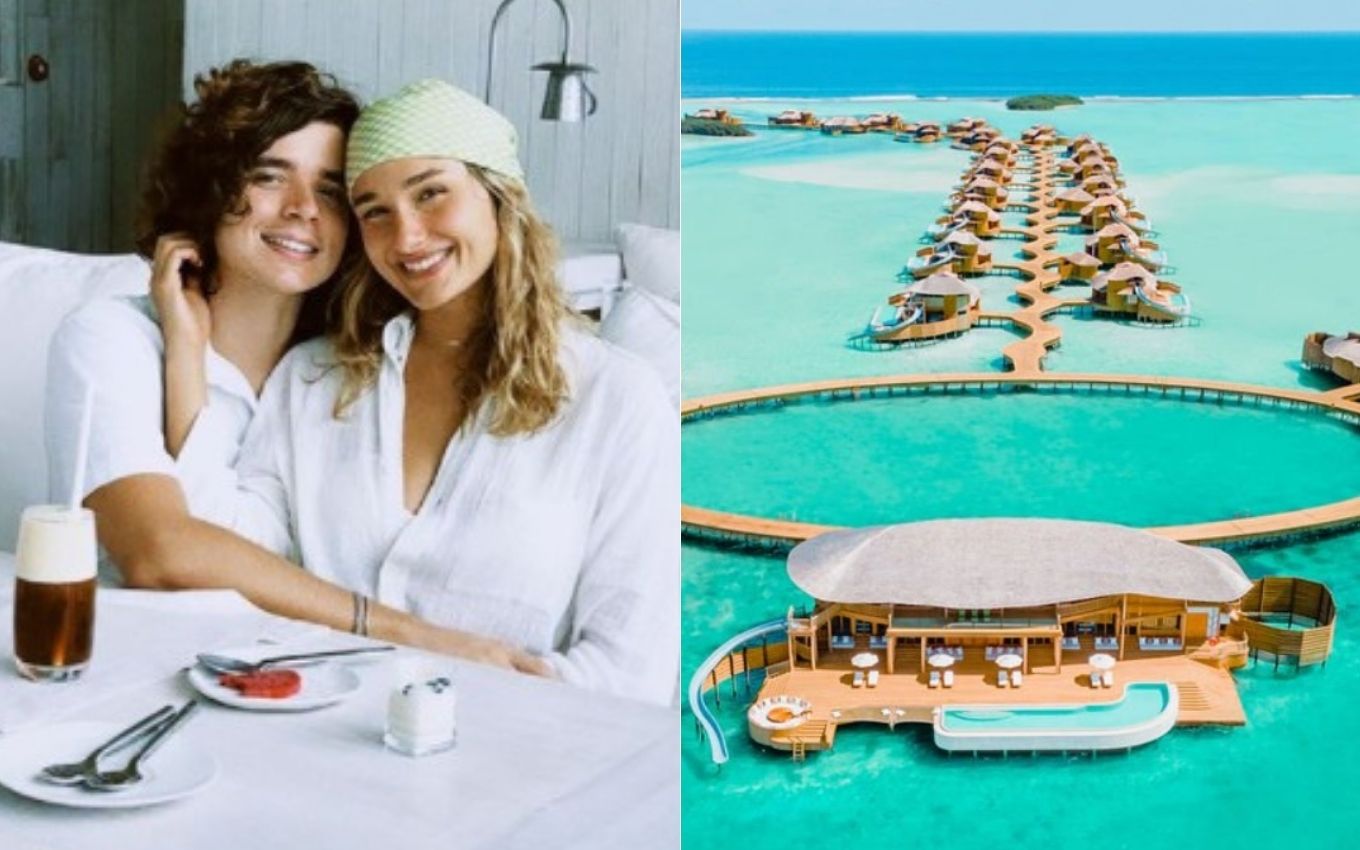 Sasha Meneghel and João Figueiredo chose one luxurious resort in the Maldives to enjoy the honeymoon. The couple, who formalized the union last Saturday (22) in an intimate ceremony in Rio de Janeiro, are in a lodging full of perks, which has daily options of up to R $ 156 thousand – about $ 30,000.
This more expensive alternative is intended for groups of friends or families who book private islands or mansions of four suites within the resort. The accommodation has a private pool and a curved slide that falls directly into the sea.
On Brazilian travel sites, it is possible to book these options for six or more people, paying from R $ 79.4 thousand to R $ 156.7 thousand per night. On the direct platform of the Soneva Jani resort, the price ranges from US $ 10.4 thousand (R $ 54.7 thousand) to US $ 26.3 thousand (R $ 138.4 thousand), not including taxes and fees.
But Sasha and João, as they are enjoying a romantic trip, are staying in a more "affordable" accommodation, but one that is full of luxury and stewardship.
In the videos and photos shared by Xuxa Meneghel's daughter, it is possible to see that they are in a suite with retractable roof, living room and exclusive pool. For those who choose the resort for a trip for two, the options range from R $ 9.7 thousand to R $ 38.1 thousand per day.
Sasha, however, took advantage of the projection she has to make a partnership and has publicized the resort's account in the Maldives on Instagram, a social network in which she has 7.6 million followers. Her husband, João Figueiredo, is accompanied by 612 thousand fans and also advertises the accommodation.
See below images shared by Sasha in the Stories tool:
REPRODUCTION / INSTAGRAM
João Figueiredo enjoying the couple's room
After formalizing the civil union, Sasha, 22, and Figueiredo, 21, had a wedding ceremony with only their parents and siblings at Xuxa Meneghel's house, in Angra dos Reis, in Rio de Janeiro. Before the "yes", grooms and guests underwent Covid-19 tests.
After the ceremony, they embarked for the Maldives. Check below images of the resort where the couple is staying:
.