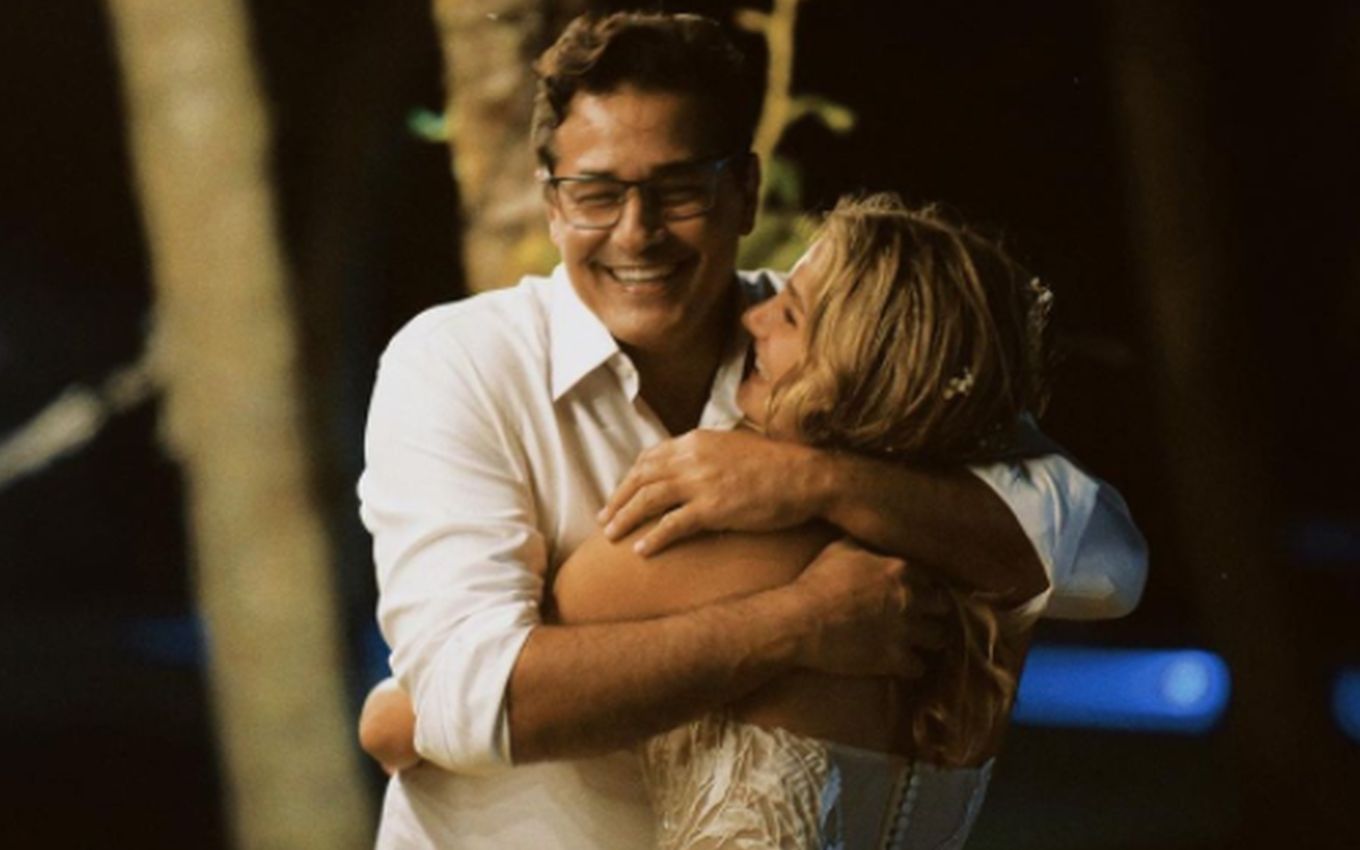 Sasha Meneghel used her Instagram profile last Wednesday (14) to make a declaration of love to Luciano Szafir, who is hospitalized for complications at Covid-19. The actor's daughter with Xuxa Meneghel published a sequence of three photos of her wedding day in which she appears exchanging affection with her father.
In the caption, the blonde wrote: "I love you". Sasha got married in May 2021 to João Figueiredo. She was still enjoying her honeymoon with her husband when she needed to return to Brazil early to visit her father.
At 52, Szafir has been hospitalized since June 22, after being infected with the coronavirus for the second time. The worsening of the condition led the artist to undergo surgery on the abdomen due to bleeding resulting from complications in the anticoagulant therapy used in patients with Covid-19.
He was intubated last week and extubated on Saturday (10). The actor even recorded a video thanking the fans and prayers for his recovery. "I decided to make this video to show that I'm alive," he said, visibly moved.
Since then, Luciano has shown a gradual improvement. In a video that is circulating on social media, the actor appeared being fed by his wife, Luhanna Melloni. "For the first time you're eating, for the first time in a week, right, love?" she celebrated.
See Sasha Meneghel's post below:
.