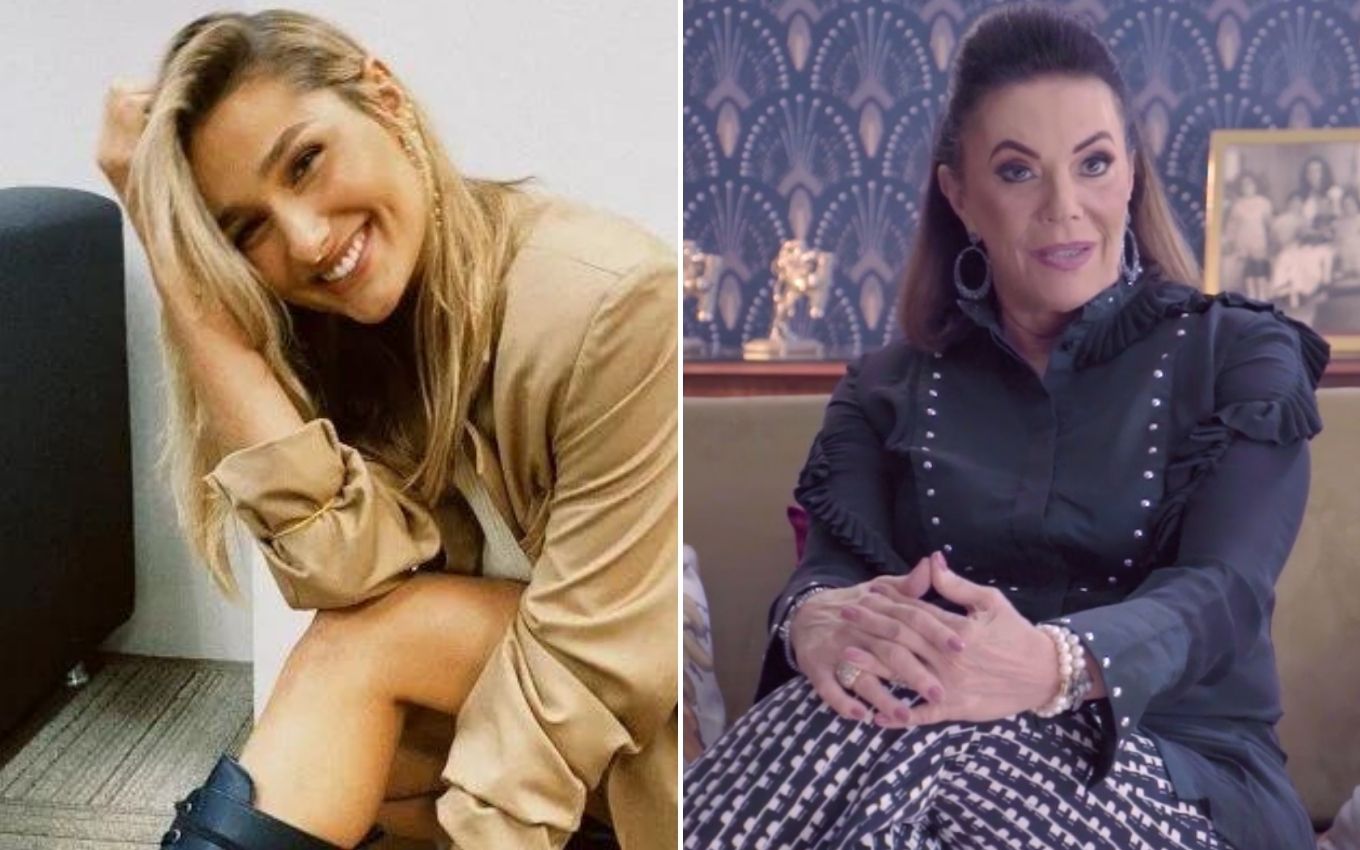 Model Sasha Meneghel did not invite her grandmother, Beth Szafir, to her civil wedding, which took place last Friday (14). "It was only the parents", revealed the matriarch of the Szafirs. Xuxa Meneghel's heiress married singer João Figueiredo in an intimate ceremony for very few guests, in Rio de Janeiro.
O TV News found that not even for the coveted wedding party the granddaughter invited her grandmother. The celebration will be held at the end of this month in Angra dos Reis (RJ) and should have only 20 guests – among them, family of the bride and groom and closest friends. The reason for the emptying of guests is the pandemic. The ceremony will take place by the sea, at the beach house in Xuxa.
Beth Szafir, however, blamed her granddaughter's undoing on a bigger and more dangerous factor: the coronavirus. "After I had very strong pneumonia, I acquired a severe lung disease. I can't leave the house and I don't want to catch this damn virus at all. I've been avoiding flying for a year and a half, even if it's just to go to Rio de Janeiro ", disguises the socialite, who lives in São Paulo.
The relationship between her grandmother (who does not reveal her age) and her 22-year-old granddaughter went sour in mid-March 2019. In an interview with the Amaury Jr. Program, Beth said that she no longer had contact with Sasha and that she did not feel miss the model. At the time, the girl resided in the United States.
Two years have passed, and grandmother and granddaughter hardly speak and avoid mentioning each other at public events. Beth Szafir, for example, needed to do media training with her son, Luciano Szafir, for the launch of the series Os Szafirs, by E !. She was afraid to, at press events, issue statements that could hurt Sasha.
Sasha and João Figueiredo announced their engagement in early February, when they shared photos of the marriage proposal that took place in November last year. Regarding the link, despite not showing up, Beth insisted on sending a message to the lovebirds: "I wish they are very happy", he concluded, in an exclusive interview with TV News.
.