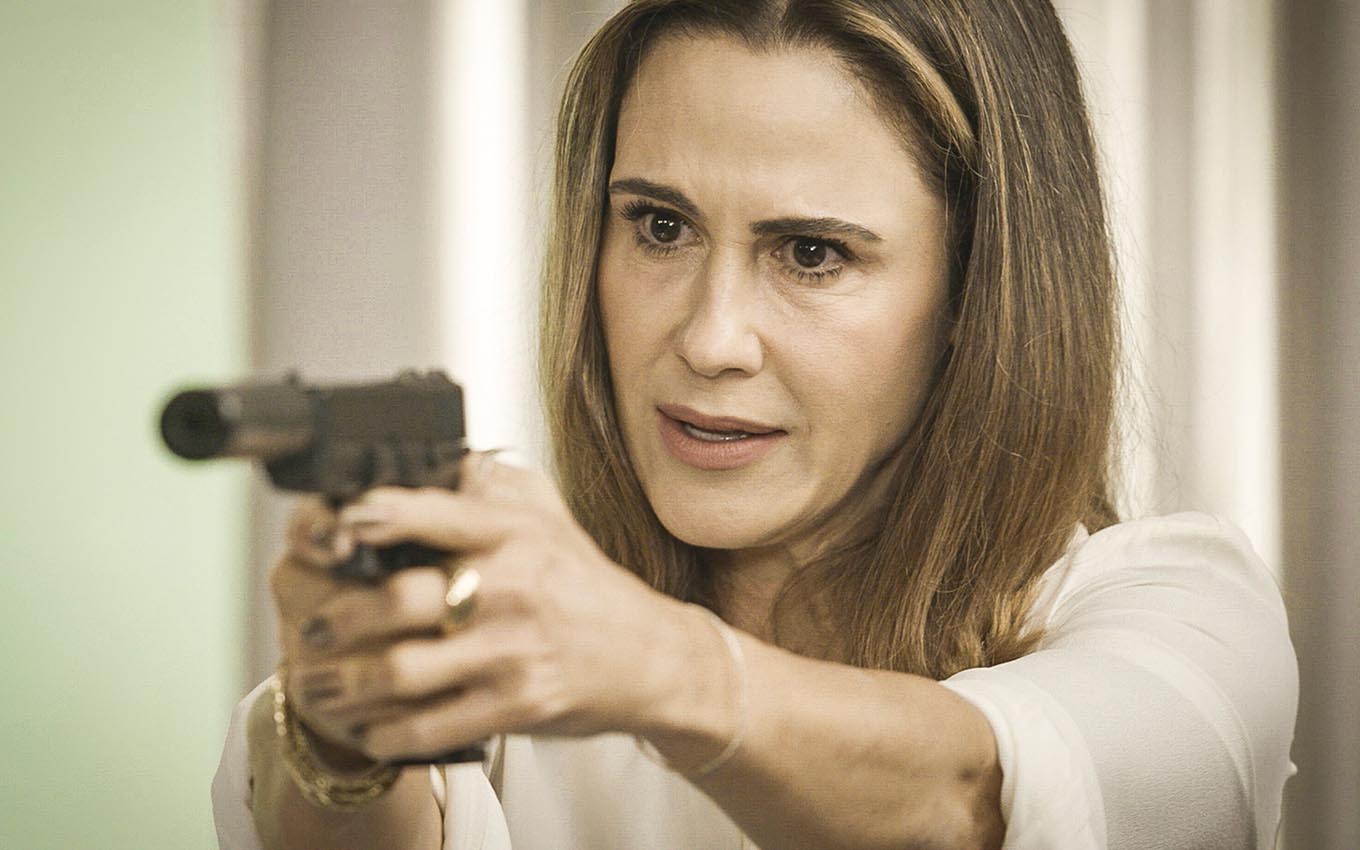 Dominique (Guilhermina Guinle) will regret pointing a revolver at Lúcia (Cristina Pereira) in Salve-se Quem Puder. Renzo's aunt (Rafael Cardoso) will foam with rage as soon as the maid rubs a secret from the past once more on her face. "I want to see if you have the courage to kill your own mother", will shoot the veteran in Globo's seven o'clock soap opera.
Daniel Ortiz's booklet will finally explain why it will never work for you to speak with your boss, even though she is one of the biggest criminals in the country and responsible for the murder of Judge Vitório (Ailton Graça).
Cristina Pereira's character will be disgusted to discover that Renzo has returned to help her aunt in her shady business in the scenes that will be shown this Friday (28). The boy will even get stabbed when he presses a drug dealer to support a politician in the corruption scheme led by Hugo (Leopoldo Pacheco).
Full of herself, Lúcia will invade Dominique's office and demand that she leave "her boy" alone. The criminal will be a beast and will point a gun at the worker, who will not be intimidated and will release some inconvenient truths in the face of the van:
Ah, Dominique, it has been years and years of putting up with your intimidation. Everything to be close to my boy, to protect him. For Renzo not to go the same way as you! Either you leave Renzo alone, or I'm going to give up on our deal. I'm not afraid of you anymore.
TIAGO GARCIA / TV GLOBO
Lucia at the sight of Dominique in the seven o'clock soap opera
Duel of titans
Dominique will call the employee sassy. "Have you forgotten what can happen to you if you face me?" Will question the assassin. "Are you going to kill me? That's what you always threatened to do if I opened my mouth. At first, I even thought you were capable, but today I know you can kill anyone but me", will release the character of Cristina Pereira .
Dominique will take his weapon, which will have a silencer, and say that he will not only kill Lucia but will also ask one of his henchmen to disappear with the corpse. Full of courage, the housekeeper will walk to the bandit.
If it were 20 years ago, I would have been scared, but not today. You will tell Renzo that you no longer want him to work with you, or I will tell him the whole truth. And more, I denounce your scheme, that you work for the owner of that newspaper that is connected to the politicians!
Dominique is going to start shaking with rage. She will say that she wants the woman to leave and also leave her home. He will say that he hates and despises the maid and that he never wants to look her in the face again.
Lucia will surprise again: "So here's your opportunity. Shoot. Go … Go, Dominique! Shoot me. I want to see if you have the courage! Courage to kill your own mother!"
Only novel novel in Globo, Salve-se Quem Puder is all recorded. The plot opened on January 27, 2020, but was interrupted in March of the same year due to the Covid-19 pandemic.
With the exhibition of 53 unpublished chapters to end the saga, the forecast is that the soap opera will end on July 16. A new reprise will enter the range of 19h because the broadcaster decided to postpone the premiere of "The More Life, the Better".
---
Find out all about the next chapters of the soap operas with the Noveleiros podcast
Listen "# 60 – Kyra falls into Alan's arms in Save Yourself!" in the Spreaker.
---
Subscribe to the channel TV News on YouTube and watch videos with revelations of what will happen in Globo's soap operas.
.