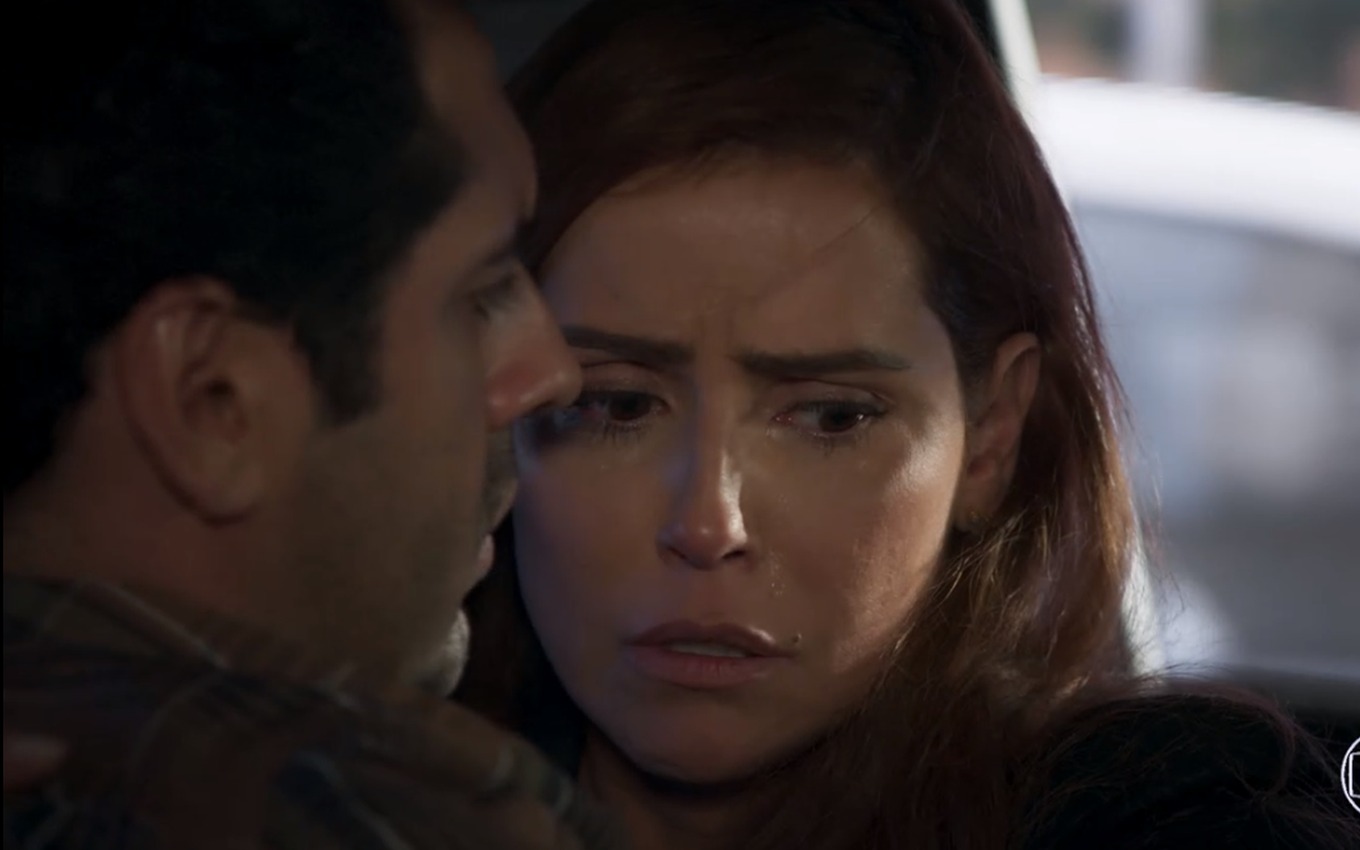 Alexia / Josimara (Deborah Secco) will run into the "demon" and make a hell of a journey in Salve-se Quem Puder. The actress will see Renzo (Rafael Cardoso) by chance and put her life and that of Zezinho (João Baldasserini) at risk. With the intention of hiding, she will pretend to faint, but will end up attracting the attention of the handsome guy. He will make a point of helping you in Globo's seven o'clock soap opera.
In the chapter scheduled to air on Friday (9), the actress and the hick will stop to cross a large avenue in São Paulo. He will have accompanied her because she will have discovered that Deborah Secco's character got a secretary job.
The distraught will see Renzo in his car, stopped at the traffic lights and despair. She will start to have a tantrum. "He can't recognize me. What do I do?", Alexia will ask Zezinho in distress.
The hick will ask her to calm down, and the actress will have the idea of ​​faking fainting. Smartly, the witness to the judge's murder will throw herself into the arms of Ermelinda's son (Grace Gianoukas) and whisper to her protector to hide her face in his chest.
Following the plot written by Daniel Ortiz, Zezinho will pick her up, only that will attract the attention of Renzo, who will get out of his car and offer help to strangers. "Needing help there, friend?", Will ask the bandit.
Renzo (Rafael Cardoso) will give Alexia a ride
Not recognized
"No need, see. You can go your way", will answer the character of João Baldasserini when trying to dismiss the boy. "Imagine, I insist, what did she have? With this kind of thing, there is no joke, there is a hospital nearby, I can give you a ride", insisted the handsome guy.
With the woman on his lap, the sucker will continue to refuse help. At that moment, a policeman will come near them who will say that the girl needs to be taken to a hospital soon and send the hick to get into the stranger's car.
On the way, they will face a stretch of traffic. Zezinho will try to get out of the vehicle, but Dominique's nephew (Guilhermina Guinle) will ask for calm and prevent the two from leaving.
The actress will continue with her face tucked into the hick's chest. She will only show that she is not unconscious when Renzo leaves after leaving them at the hospital door. Nervous and afraid of being murdered, Alexia will cry and be comforted by her protector from Northern Judas.
Save Yourself Who Puder started airing in January 2020, but had its recordings halted in March last year due to the Covid-19 pandemic. The soap opera aired again on March 22 this year with the replay of the chapters of its first phase. The public will see unpublished episodes from May 17.
---
Want to know everything about the end of Mother's Love? Find out by listening to the Noveleiros podcast:
Listen to "# 53 – Special episode: Everything about the end of Mother's Love!" in the Spreaker.
---
Subscribe to the channel TV News on YouTube and watch videos with revelations of what will happen in Globo soap operas.
Feedback Policy
This space aims to expand the debate on the subject addressed in the news, democratically and respectfully. Anonymous comments are not accepted nor do they violate ethical and moral laws and principles or promote illegal or criminal activities. Thus, slanderous, defamatory, prejudiced, offensive, aggressive comments that use bad words, incite violence, express hate speech or contain links are summarily deleted.
.