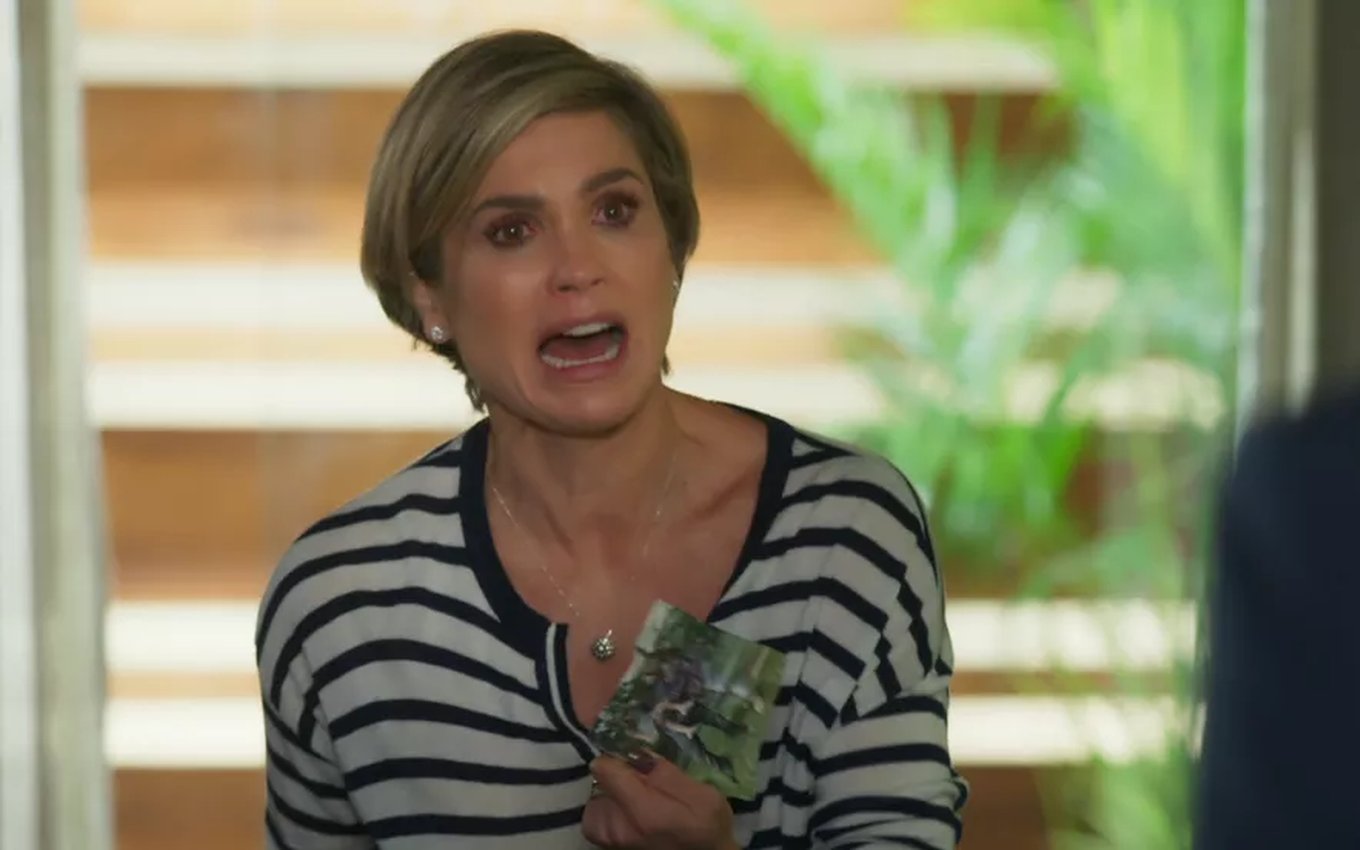 Helena (Flávia Alessandra) will arouse hatred in Hugo (Leopoldo Pacheco) when talking about the family he had in Mexico in Salve-se Quem Puder. The delicate subject will come up when the businesswoman demands an explanation from her husband when she finds an old photo of Luna / Fiona (Juliana Paiva) and Mário (Murilo Rosa) crumpled in Globo's seven o'clock soap opera.
Helena's only memory of her family, which she believes died in Mexico due to a crime she committed in the past, appeared to have been practically destroyed in the businesswoman's office. Hurt, she will blame her husband.
"Hugo, swear to me that you didn't do it on purpose!", He will ask. The man will not confess that he has committed the evil and will tell one more lie. "It was an accident, I already said. It was too late, I left the photo with some paperwork that I was going to throw away.
Even upset, Helena will speak with affection about Mário, which will arouse hatred in Hugo. The villain will imply that it may be time for the woman to leave the past behind, which will further revolt her.
The owner of Empório Delícia will make her feelings clear. "Are you implying that I should throw away their photo? Hugo, I know you are jealous of Mário's memory, but he and Luna are still part of my life, even if they are dead. And they always will!" . "My love for them will never end. Never!", Says Helena, who will leave and make her husband furious.
The only novel novel in Globo since this week, Salve-se Quem Puder presents the unpublished chapters of the booklet that were recorded between August and December last year with new security protocols at the Globo Studios, in Rio de Janeiro. The booklet debuted on January 27, 2020, but was interrupted in March of the same year due to the Covid-19 pandemic.
With 53 new episodes, the soap opera will end on July 16, when The More Life, the better it should be launched. However, so far, the broadcaster has not confirmed the premiere date of the next 7 pm show.
---
Find out all about the next chapters of the soap operas with the Noveleiros podcast
Listen to "# 59 – All about the unpublished chapters of Save Yourself!" in the Spreaker.
---
Subscribe to the channel TV News on YouTube and watch videos with revelations of what will happen in Globo soap operas.
.