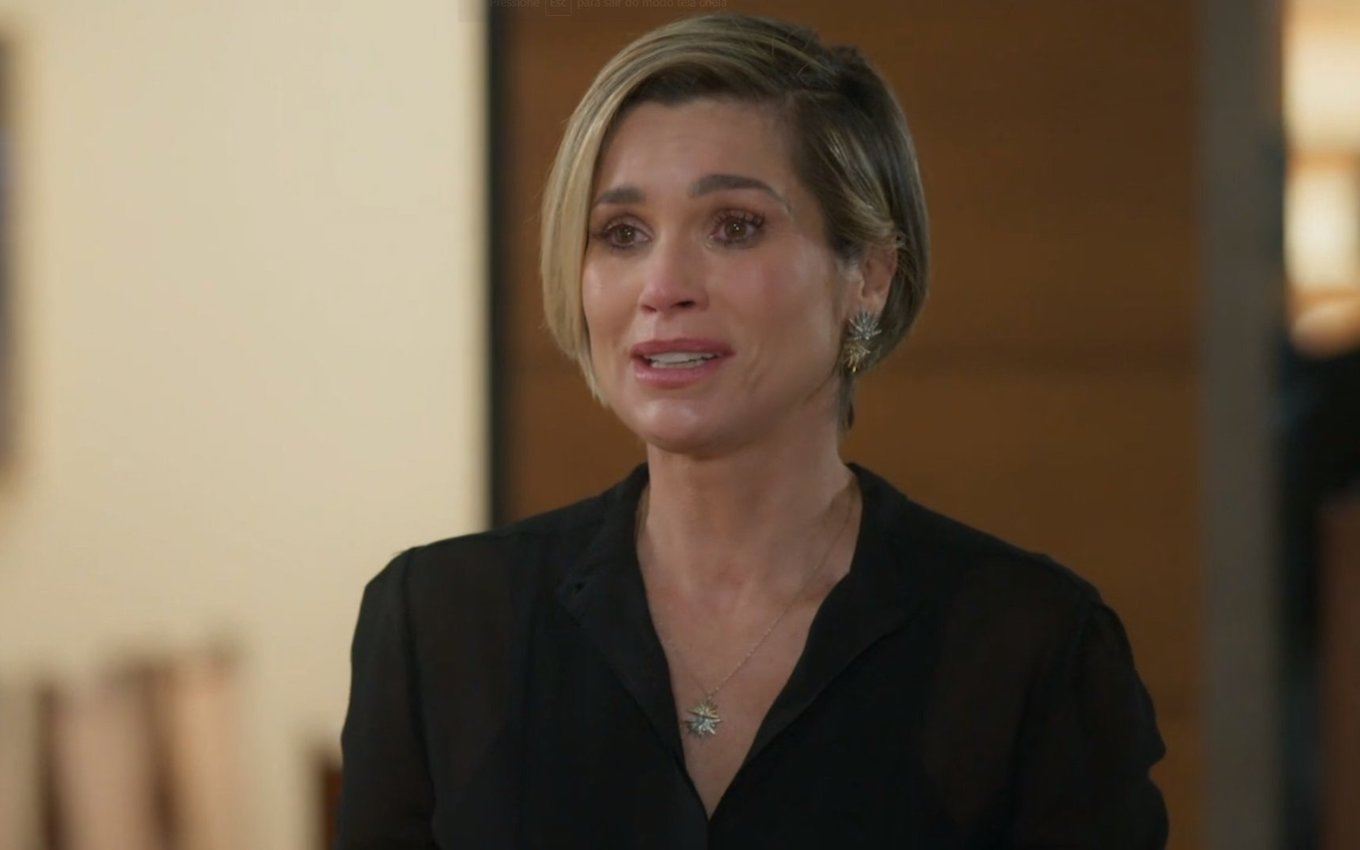 Since last year, many viewers have been waiting for the end of Helena's (Flávia Alessandra) mystery in Salve-se Quem Puder. The businesswoman of the seven o'clock soap opera even aroused her husband's fury with her little escapades. However, the place she went whenever she was stressed is practically a prank for "evil minds". This Thursday (15), the public will see that the blonde took refuge among the elderly to get around her past traumas.
Although in recent weeks Luna/Fiona's mother (Juliana Paiva) has not gone to the hideout that aroused a lot of curiosity since the "first phase" of Daniel Ortiz's serial, the author did not leave the story without an ending. Happy, she will take her daughter, Mário (Murilo Rosa) and Téo (Felipe Simas) to visit her "special place".
Helena will drive her car past a sign indicating Osasco, in Greater São Paulo, until it stops in front of a big house. "This is where I came when I needed to relax. Hugo [Leopoldo Pacheco] I thought I had a lover, I was furious with my disappearances," the filmmaker's stepmother will explain.
In the sequence, the three will read a sign saying that there is the Helena Furtado Asylum – the old surname of the matriarch of the Santamarina. The madam will then show a beautiful garden where elderly people will be sunbathing with the help of caregivers. "How beautiful it is, Mom," will say Kyra/Cleyde's (Vitória Strada) and Alexia/Josimara's (Deborah Secco) friend.
The owner of Empório Delícia will show that she set up a nursing home to care for the elderly because she felt alone with the false tragedy she experienced: the death of Luna and Mário.
Helena in an escape scene in the soap opera
"This is my favorite place. The garden," the blonde will say, and an old man will approach. "Hi, Mr. Antenor [ator não teve seu nome divulgado]How are you doing?" the woman will ask. "Dona Furtado, it's good to see you again," the old man will reply. "It's really beautiful. But why did you decide to set up an asylum, Helena?", Luna's father will ask, curious.
Remedy for loneliness
"Look at these people. All the elderly we serve here are alone. They have no family or, if they do, nobody comes to visit, not even their children. Each one has a story, but with one thing in common: the loneliness I felt all these years without you," explained Helena, moved.
"Oh, mom, don't talk like that. You always had me, Micaela [Sabrina Petraglia]", will interrupt Teo. "Of course I had your love! It was thanks to you and your sister that I survived. That Helena Santamarina survived. But Helena Furtado, Hugo insisted on hiding from everyone. I was as lonely as these people," laments the blonde.
"I thought I had lost a daughter, a husband. And here I felt that it was the only place they understood me. I come, I keep them company, and they me", will complete the character played by Flávia Alessandra. "Now, Helena Furtado won't be lonely anymore! Because we're here with you!", the Mexican woman will warn, with tears in her eyes.
The only new telenovela on Globo, Salve-se Quem Puder will end this friday (16). The rerun of Pega Pega (2017) will go into the 7pm band afterwards because the network decided to postpone the premiere of Quem Mais Vida, Melhor.
---
Subscribe to the channel TV news on YouTube and watch videos with revelations of what will happen in Globo's soap operas.
.