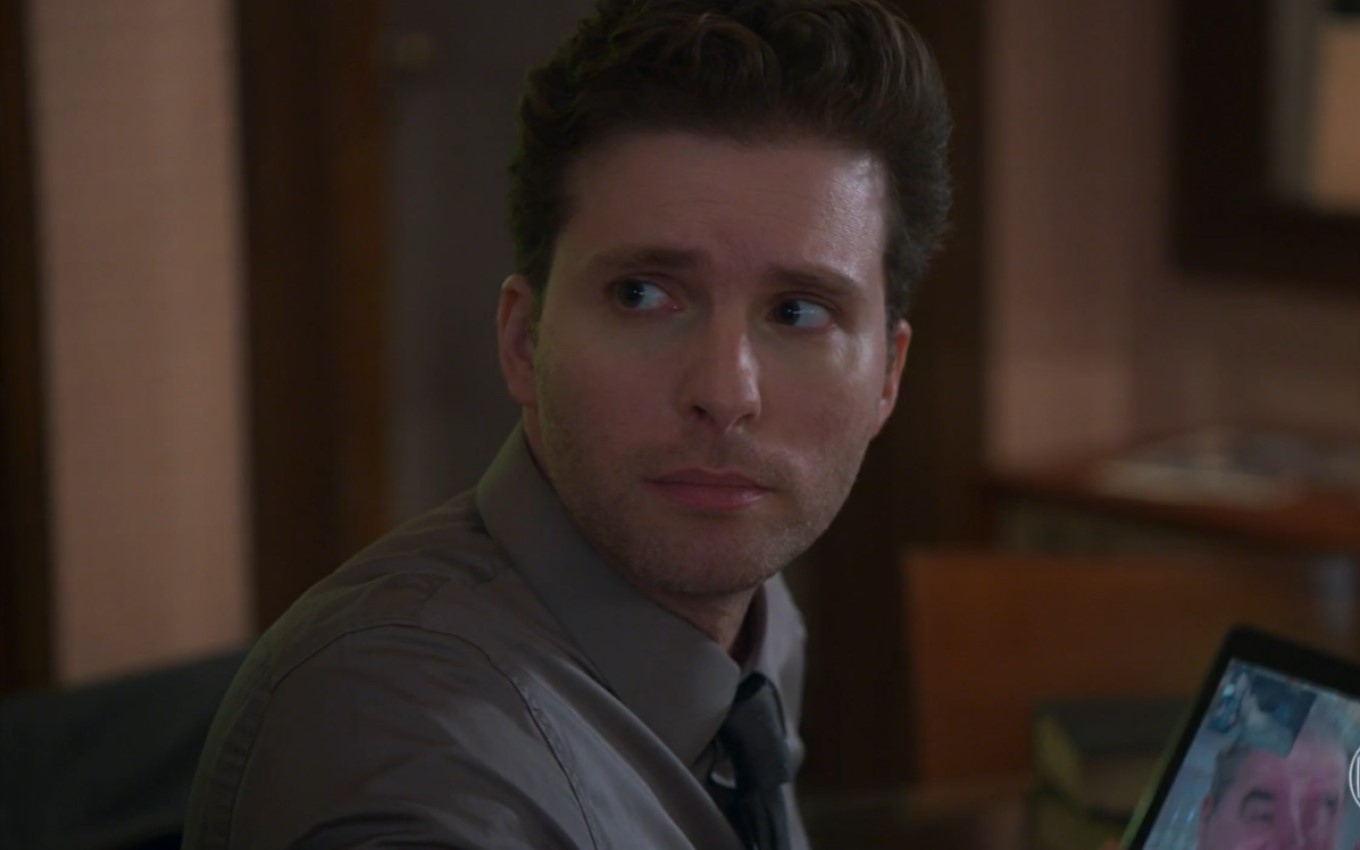 Alan (Thiago Fragoso) will suffer when he has to break up with Kyra/Cleyde (Vitória Strada) in Save Yourself Who Can. The lawyer will realize that the nanny was shaken after her reunion with Rafael (Bruno Ferrari) and will leave her free to think better about her feelings. Without knowing it, the suit will end up throwing his beloved into the arms of his rival in the seven o'clock soap opera on Globo.
In the plot written by Daniel Ortiz, Alexia/Josimara's cousin (Deborah Secco) caught the entrepreneur's reunion with the decorator at Empório Delícia. Mosquito's father (Ygor Marçal) even went after the owner of Labrador Digital to try to separate him from the protagonist.
After the mess, Kyra will become even more divided and decide to be frank with her boyfriend. "I never lied to you. I always told you I had someone before you showed up", the girl will remember.
"Yes, you said that your ex was waiting for you, but there was the distance, that you guys haven't seen each other in a long time. I know you probably didn't have a chance to finish right. But after that night here at home, you said that he was past. That there was no going back to him," the man in the suit will retort.
The nanny will tell Alan that she is in love with him, but will clarify that she needs to be honest about her feelings. "You are in love with me, but you found out that you still love the other", will observe the handsome man, who will make a difficult decision.
So I'll make it easy for you. Cleyde, you know I love you. That I wanted you to be part of my family. We were even going to tell the children. But I can't take a step like that if you're torn. If you still love someone else. It wouldn't be fair to me, or my kids, or you. So, we better finish.
Luna/Fiona's friend (Juliana Paiva) will agree and get up to leave, but Alan will stop her. "Aren't you going to say goodbye to me?" he will ask. "Are you sure?", the decorator will retort, afraid of making her lover suffer even more. "We deserve this farewell", the boy will ask.
They will kiss passionately. Before leaving, Kyra will make something very clear to the lawyer: "Everything I lived with you was real. Everything, everything, everything! Don't ever forget that!"
However, after breaking up with Alan, the protagonist will look for Rafael. She will tell the whole truth about her fake death and will be forgiven by the manager. The two will then meet more often and have romantic encounters.
The only new soap opera on Globo, Salve-se Quem Puder is all recorded. The plot premiered on January 27, 2020, but was interrupted in March of the same year due to the Covid-19 pandemic. The serial was once again presented in March of this year and will end on the next 16th.
The rerun of Pega Pega (2017) will enter the 7pm range because the network decided to postpone the premiere of Quem Mais Vida, Melhor.
---
Learn all about the upcoming chapters of soap operas with the Noveleiros podcast
Listen to "#64 – Luna Goes From Heaven to Hell in Save Yourself!" on Spreaker.
---
Subscribe to the channel TV news on YouTube and watch videos with revelations of what will happen in Globo's soap operas.
.