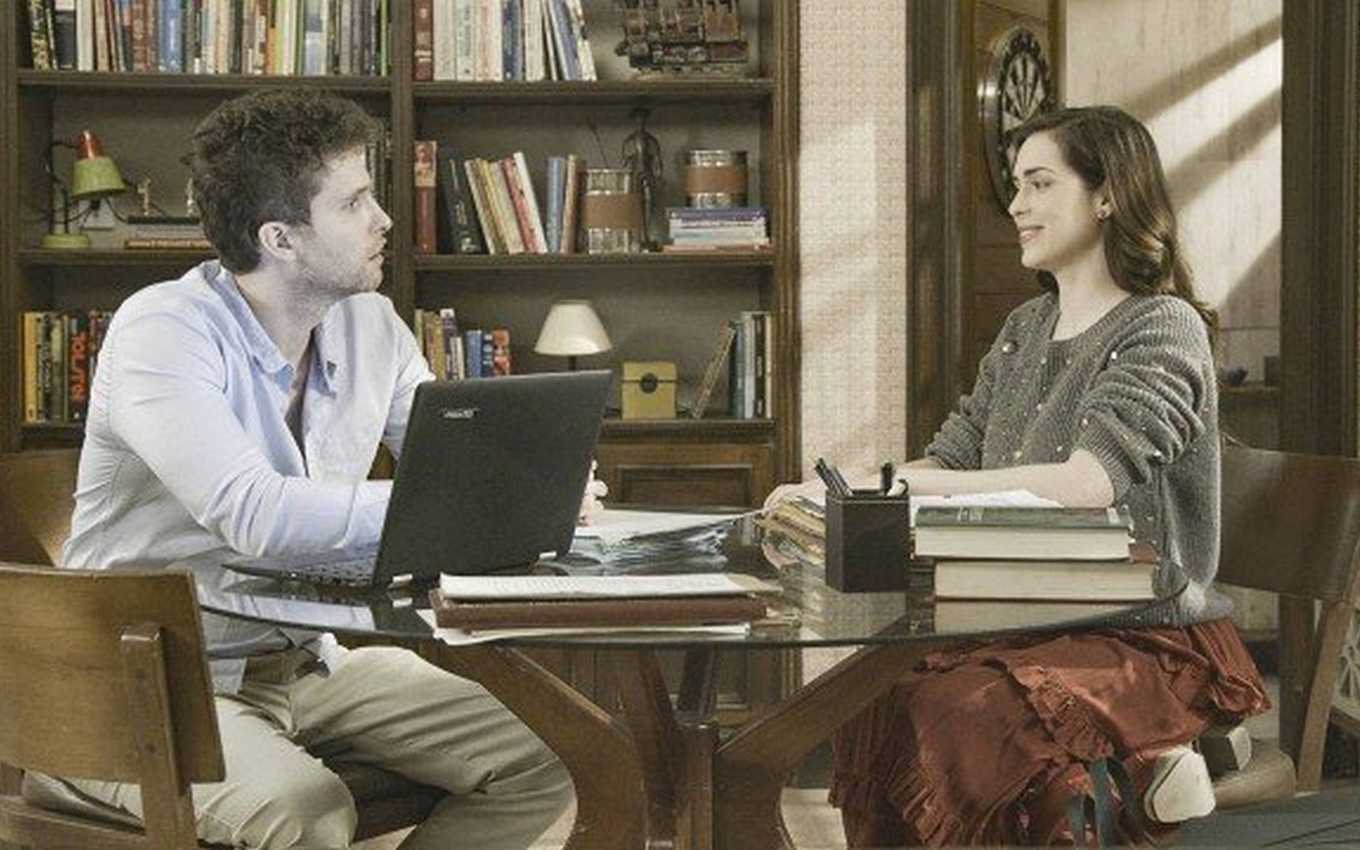 The end of Alan's (Thiago Fragoso) secret relationship with Kyra/Cleyde (Vitória Strada) will cause a mess in the minds of the lawyer's children in Save Yourself Who Can. The suit will decide to focus on work to forget about the nanny and will spend more time with Júlia (Sophia Abrahão), who will be mistaken by the children as their father's mysterious girlfriend. Mosquito (Ygor Marçal) and Queen (Alice Palmar) will authorize the girl to resume the supposed romance with the handsome guy so that he can get out of the cesspool in the Globo telenovela.
Unaware that they are involved in a love quartet, Alan and Julia will get together to work together and vent about their love affairs — not even imagining that Kyra and Rafael (Bruno Ferrari) are their respective loved ones.
GEXPERIENCE
Pandemic delays delivery of Globo's 'amusement park' in São Paulo

MEDIA COLUMN
Why Anitta and Gil do Vigor can lift thousands of Brazilians out of poverty
While the two talk, the children will watch the scene. They will believe that Julia is the mysterious girlfriend who recently broke up with her father. To reverse the situation, Ignácio's grandchildren (Otávio Augusto) will give "authorization" to the lawyer to go back to dating the boy.
The little ones don't even imagine that the reason for Alan's sadness is the end of his relationship with the disturbed nanny. Julia won't understand anything about the children's setup, but she'll be amused by the situation.
The only new soap opera on Globo, Salve-se Quem Puder is all recorded. The plot premiered on January 27, 2020, but was interrupted in March of the same year due to the Covid-19 pandemic. The serial was once again presented in March of this year and will end on the next 16th.
The rerun of Pega Pega (2017) will enter the 7pm range because the network decided to postpone the premiere of Quem Mais Vida, Melhor.
---
Learn all about the upcoming chapters of soap operas with the Noveleiros podcast
Listen to "#64 – Luna Goes From Heaven to Hell in Save Yourself!" on Spreaker.
---
Subscribe to the channel TV news on YouTube and watch videos with revelations of what will happen in Globo's soap operas.
.