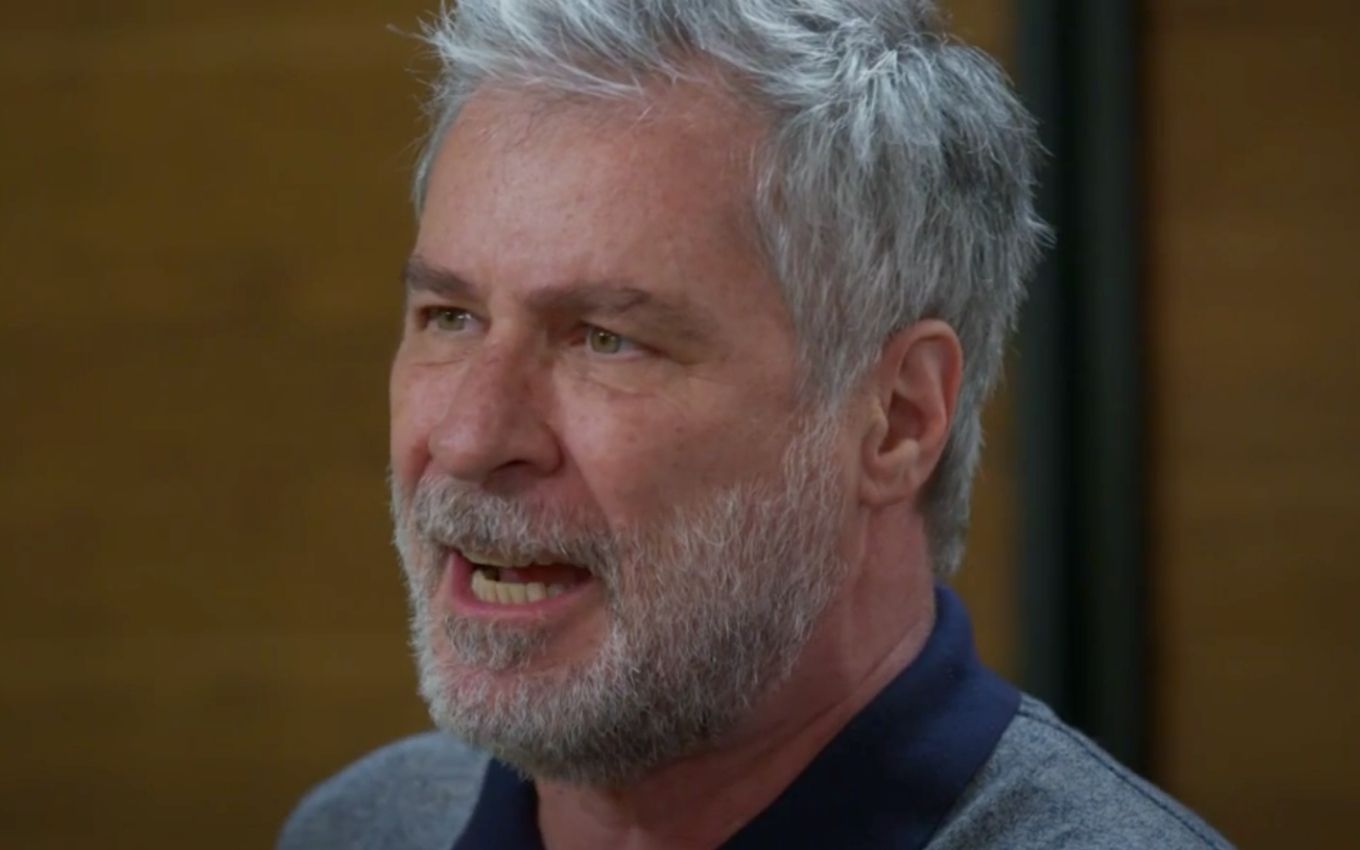 Hugo (Leopoldo Pacheco) will pay for the evils he did with his own life in the last chapters of Salve-se Quem Puder. Téo (Felipe Simas) will go to Empório Delícia after discovering that his father kidnapped Helena (Flávia Alessandra) and Luna/Fiona (Juliana Paiva). The crook will threaten to shoot his son and the Mexican woman, but he will be stopped by the woman. The businesswoman will strike her husband with a fire extinguisher and kill him in the seven o'clock soap opera on Globo.
The villain cornered the madam and the physiotherapist on the second floor of the gastronomic center. The two will try to escape from the bandit's hands, but the businesswoman will stumble in her escape, roll off the stairs and fall in a faint.
Soon after, Micaela's brother (Sabrina Petraglia) will arrive at the scene, inform him that he called the police and will do everything to convince his father to surrender. The bad character will be furious and threaten to shoot his own son. The two will then begin to argue and will not realize that Helena will have awakened.
The blonde will crawl across the floor and out of everyone's field of vision until she enters an elevator. Téo will continue advancing towards Hugo, who will fire a shot to stop him. Then, the criminal will tell you that he is going to shoot the protagonist.
It will be then that Helena will appear and scream: "No, it won't be at Luna!" Madame will join forces and smack her husband over the head with a fire extinguisher, sending him rolling down the stairs and dropping dead.
The only new soap opera on Globo, Salve-se Quem Puder is all recorded. The plot premiered on January 27, 2020, but was interrupted in March of the same year due to the Covid-19 pandemic. The serial was once again presented in March of this year and will end on the next 16th.
The rerun of Pega Pega (2017) will enter the 7pm range because the network decided to postpone the premiere of Quem Mais Vida, Melhor.
---
Learn all about the upcoming chapters of soap operas with the Noveleiros podcast
Hear "#65 – All About the End of Save Yourself Who Can!" on Spreaker.
---
Subscribe to the channel TV news on YouTube and watch videos with revelations of what will happen in Globo's soap operas.
.