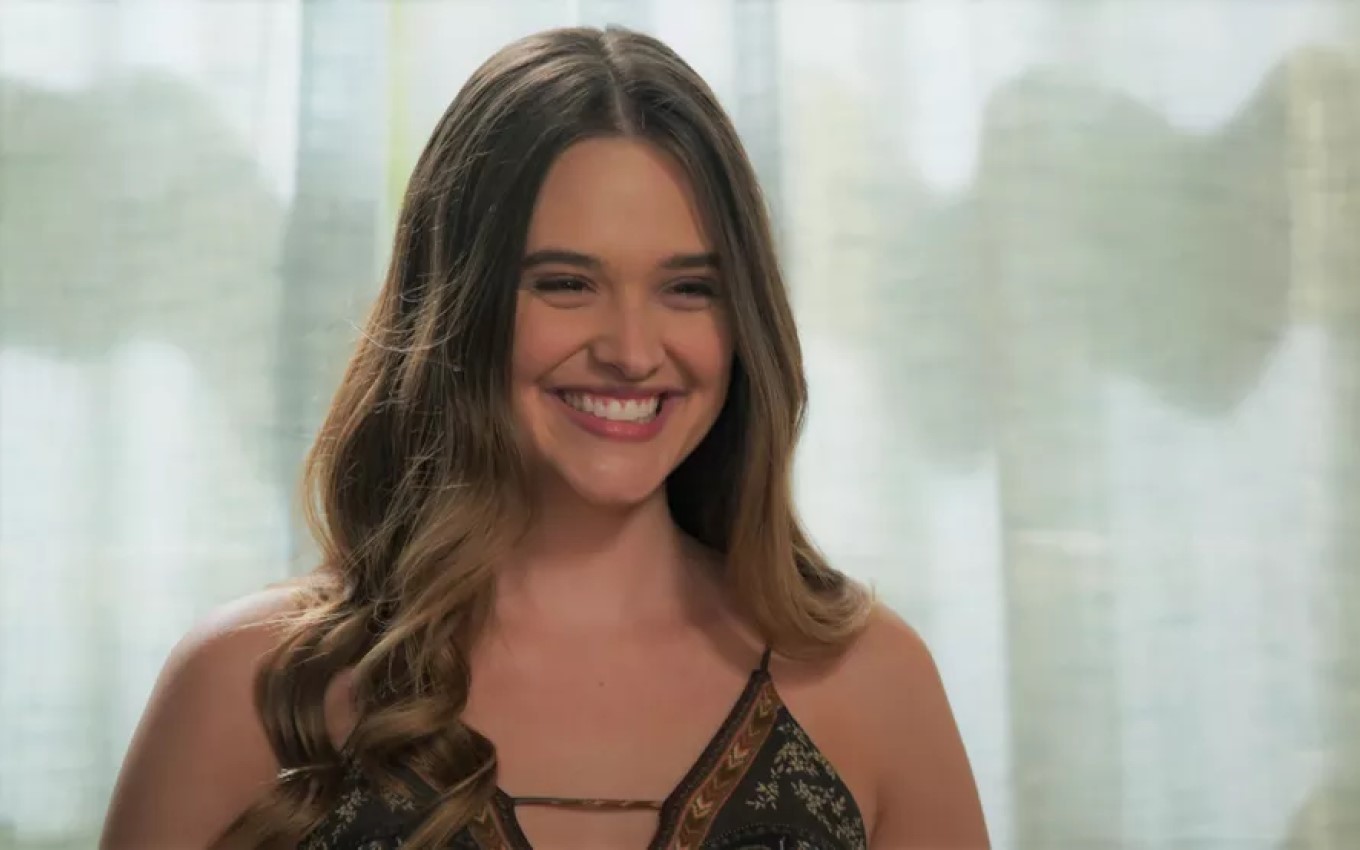 Luna/Fiona (Juliana Paiva) will shock her new family when she says she met Helena (Flávia Alessandra) in Salve-se Quem Cander. The Mexican will bring together Kyra/Cleyde (Vitória Strada), Alexia/Josimara (Deborah Secco), Zezinho (João Baldasserini), Ermelinda (Grace Gianoukas) and Alejandro (Rodrigo Simas) to reveal that she was recognized by the businesswoman in the Globo soap opera.
Mário's daughter (Murilo Rosa) met the owner of Empório Delícia in the church of the Virgin of Guadalupe in sequence that aired this second (5). The two embraced emotionally, and the girl ended up with the secret about her true identity.
In a scene that will air this Tuesday (6), Luna will explode with happiness and will make a point of bringing together the most important people in her "new life" to break the news. Excited, everyone will gather to hear the big news.
"I thought it best to tell you all, at once. This news I don't want to hide from my new family", she will begin, who will try to create a suspense. "What was the biggest dream of my life?", the girl will ask.
Promptly, Luna's childhood best friend will question her about her mother. Everyone will be surprised and thrilled, and the Mexican woman will not be able to hold back her happiness for another minute: "It finally happened… My mother recognized me!"exclaim the physiotherapist.
The only new telenovela on Globo, Salve-se Quem Puder enters its final stretch and comes to an end on the next 16th. The plot premiered on January 27, 2020, but was interrupted in March of the same year due to the health crisis that began last year. The serial returned to be presented in March 2021. The rerun of Pega Pega (2017) will enter in the 7pm range because the network decided to postpone the premiere of Quem Mais Vida, Melhor.

---

Learn all about the upcoming chapters of soap operas with the Noveleiros podcast

Listen to "#64 – Luna Goes From Heaven to Hell in Save Yourself!" on Spreaker.

---

Subscribe to the channel TV news on YouTube and watch videos with revelations of what will happen in Globo's soap operas.
.