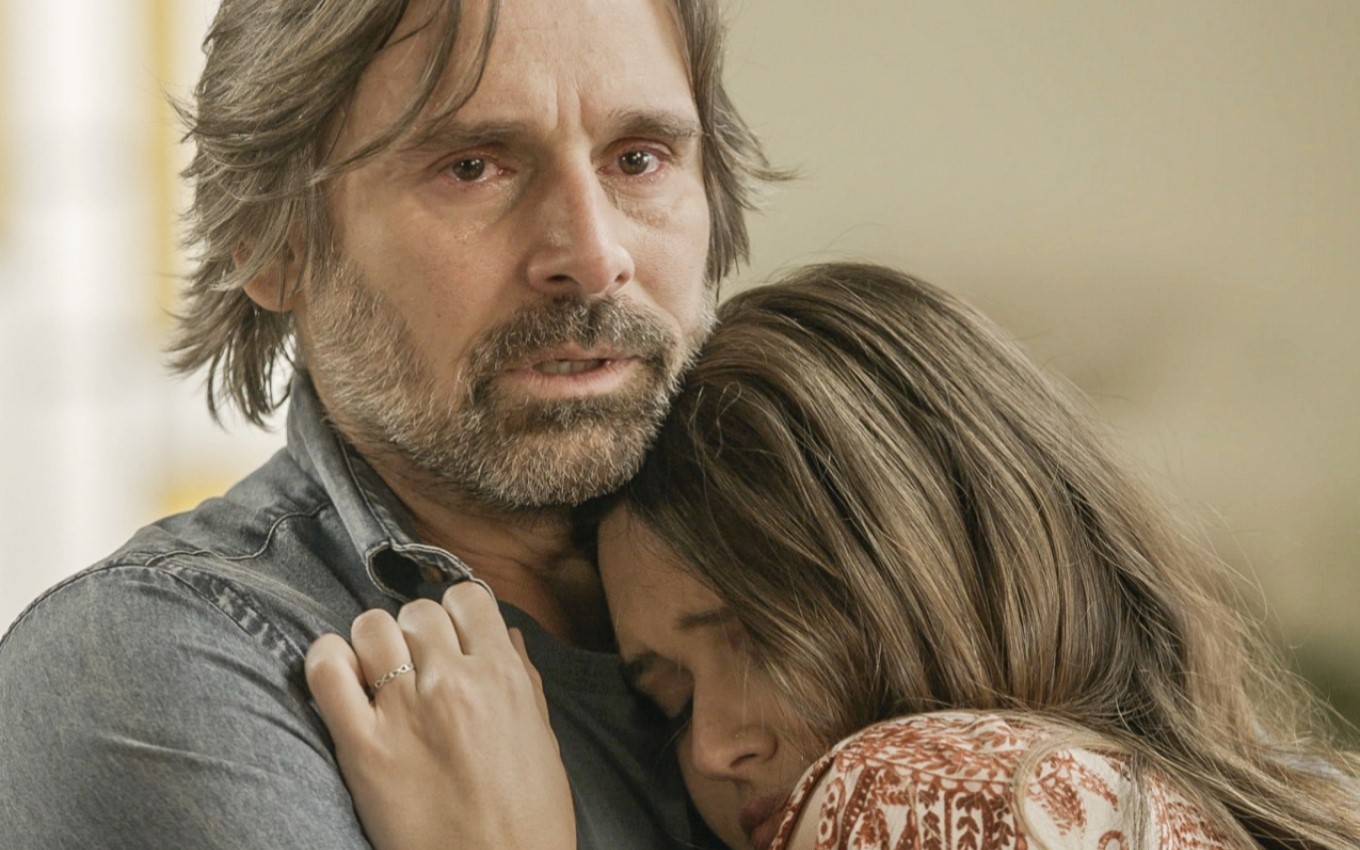 Mário (Murilo Rosa) will meet Luna/Fiona (Juliana Paiva) and will be shocked when he finds out that his daughter is alive in Salve-se Quem Puder. Alejandro (Rodrigo Simas) will prepare the ground and tell the truth to his friend, who will be groundless and with his voice choked on Globo's seven o'clock soap opera.
At this point in the plot, the news about the fake death of Alexia/Josimara (Deborah Secco) will be dominating the internet and television, but the chef will believe it is fake news.
At Marlene's (Marianna Armellini) house, he will ask the woman to stop commenting on the case that took place in Cancún (Mexico). "You're making me nervous, Marlene! Alexia died along with Luna and Agnes' daughter [Carolina Kasting]!", says the brunette.
Meanwhile, Alejandro will arrive at the scene and make a surprising revelation while his childhood sweetheart waits outside. "Not dead, Mr. Mario… She's alive!", the Mexican will fire.
The boy will be direct and explain that the three girls survived, but Mario will be afraid of falling into a prank in bad taste. "You know how much I suffered. If this is a joke…", the cook will begin, who will be interrupted by the arrival of his daughter.
Without a reaction, Helena's ex-husband (Flávia Alessandra) will suspect he's having a daydream, but he'll hear Luna's request that he give her a hug. Thrilled, he will run into the arms of the heiress. "Daughter! I can't believe it! My Luna is alive! How is that possible?! Daughter, I love you! I love you so much!", Mário concluded.
The only new soap opera on Globo, Salve-se Quem Puder is all recorded and will end next friday (16). The rerun of Pega Pega (2017) will be in the 7pm range because the network decided to postpone the premiere of the serial, Somos Mais Vida, Melhor.
---
Learn all about the upcoming chapters of soap operas with the Noveleiros podcast
Hear "#65 – All About the End of Save Yourself Who Can!" on Spreaker.
---
Subscribe to the channel TV news on YouTube and watch videos with revelations of what will happen in Globo's soap operas.
.