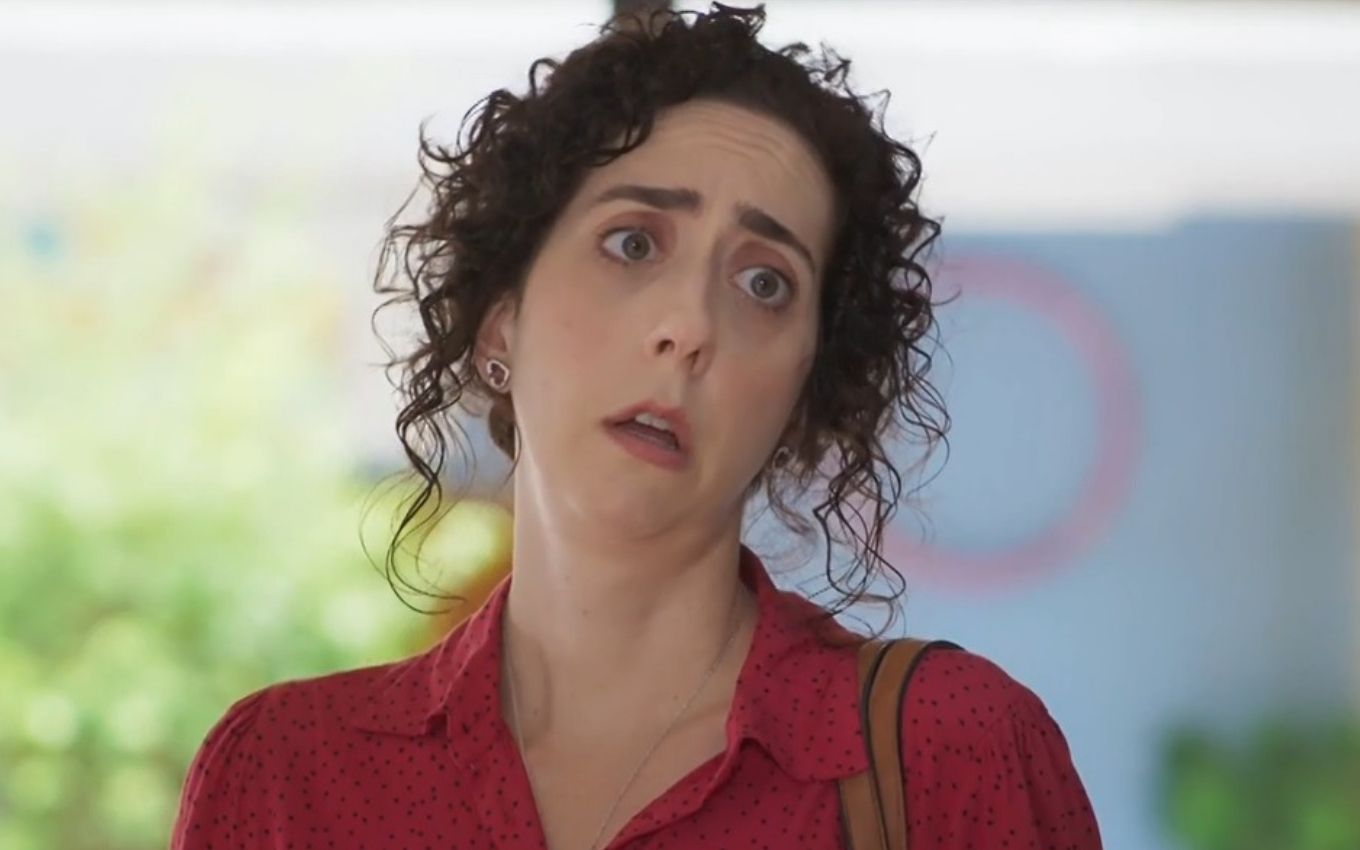 Marlene (Marianna Armellini) will abandon her devout life and throw herself into debauchery in this final week of Save Yourself Who Can. The nun will discover that she was deceived and that Dulce (Marilu Bueno) is, in fact, a "servant of slutty". She will make up for lost time, tear off her clothes in the middle of the street and end up looking for an "orgy" with several men in Globo's seven o'clock soap opera.
In the scenes that will air this Thursday (15) in Daniel Ortiz's serials, Bruno's cousin (Marco Pitombo) will see on her cell phone images of the fight she had with Ermelinda (Grace Gianoukas) at Edgar's (Cosme dos Santos) bar.
"It must have been a resident of the neighborhood who filmed it, remember that it brought people together? This video went viral, it traveled the country", warns Gabi (Nina Frosi). "That's not it! Now I'm finished! Everyone listening to me being called a slutty servant. I'm just the purest of souls. If the godmother sees this video…", the woman will fear.
At that moment, Dulce will enter the room and surprise her goddaughter. "I received this video. What indecency. Shame beckoned me! I did what I could to save you from debauchery, but you succumbed. Now all you have to do is burn in the scorching pan of hell! I have an immaculate image in this neighborhood. And you you have tarnished my honor, Marlene!" the old woman will accuse.
"Godmother, forgive me! It was a mistake! It was just a few naive fingers", the devotee will minimize. "The downstairs is full of this ingenuity! The devil penetrated into the palm of your hand and flooded your soul with sin! You're going to the depths! You're doomed to burn in the pot over the lake of fire in hell!", will decree the character of Marilu Bueno.
"Not the pot of hell! Not in the pot! Forgive me, godmother, I'll go on my knees to Aparecida do Norte, but forgive me!", will beg Veronica's sister (Marianna Armellini). Gabi will intercede for the woman and ask her grandmother to let her be happy, but the lady will be firm:
It's just that you used to live in Mexico. Don't remember that she lived in sbornia! You don't know what I did to save this wanton soul. I was visiting the Vatican when I received this video and had to come back immediately! Marlene, you don't live here anymore. Go to your cousins' house, but in this house the force of evil doesn't abide!
Dulce will be unmasked in the soap opera
unexpected twist
Luna/Fiona's friend (Juliana Paiva) will try to stop the old woman and will end up bumping into her purse, dropping several condom packages on the floor. "Condoms! P, M, G, GG, G-max?! Vanilla flavor! With truffles? Diet? What does that mean, godmother?", the nun will question.
Dulce will claim it was a mistake by the store and say she wanted balloons to throw a party for abandoned children she met in Italy. At that moment, two muscular men with no shirts will get out of the car that will have taken the elderly woman home.
"So, these are abandoned Italian children? My world has fallen apart. I'm in shock. Why, godmother, why did you do this to me?" Marlene will ask. "You know what? Because someone had to pray for my soul! Now I just want to the sweet life! ", will shoot Ermelinda's ex-rival.
The lady will then get into the car with the handsome ones and leave her granddaughter and goddaughter open-mouthed. "Oh no. I was controlling myself for so long," the Catholic woman will be indignant. "Your face is changing. What are you going to do?", asked Gabi, worried.
Marlene will scream, tear her blouse and be left in her bra. She will run out into the street and try to kiss several men along the way. "Now, I tou que tou! I need to make up for lost time. Come here, sweetie! Let's go to the pan of hell!", the woman will invite.
The only new soap opera on Globo, Salve-se Quem Puder is all recorded and will end next Friday (16). The rerun of Pega Pega (2017) will come in at 7 pm because the network decided to postpone the premiere of the soap opera Quem Mais Vida, Melhor.
---
Learn all about the upcoming chapters of soap operas with the Noveleiros podcast
Hear "#65 – All About the End of Save Yourself Who Can!" on Spreaker.
---
Subscribe to the channel TV news on YouTube and watch videos with revelations of what will happen in Globo's soap operas.
.