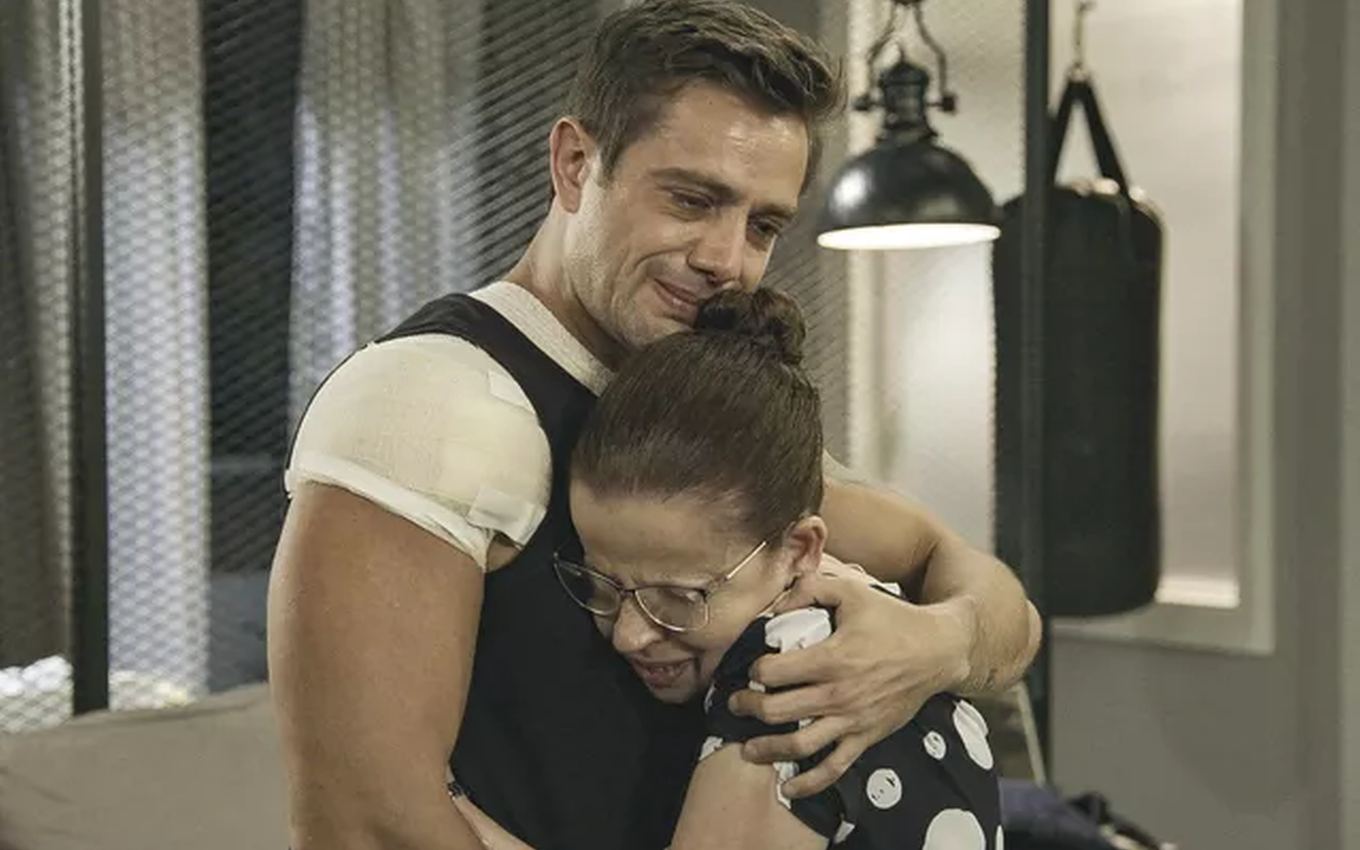 Renzo (Rafael Cardoso) will have his redemption in the last week of Salve-se Quem Poder. The former bandit handed over the evidence incriminating his aunt and was shot that left him dying. The playboy will undergo surgery and, during his recovery, will discover that he is Lucia's (Cristina Pereira) grandson. "She's your grandmother," reveals Aurora (Gabriela Moreyra). The boy will cry a lot in the arms of the lady in the soap opera at seven on Globo.
Rafael Cardoso's character put into action the plan to deceive Dominique (Guilhermina Guinle), managed to get the evidence that incriminates her and gave everything to Alexia/Josimara (Deborah Secco) and Zezinho (João Baldasserini).
Betrayed, Hugo's "employee" (Leopoldo Pacheco) kidnapped the actress and ordered Edu (Jeronimo Martins) to kill his nephew. However, the shot hit Rafael's partner (Bruno Ferrari) in the shoulder. He will be rescued and he will survive.
In scenes that will be shown this Wednesday (14), Renzo will be surprised with Lúcia's return. The lady will visit the boy as soon as he arrives from his trip. For a moment alone with Aurora, the housekeeper will say that she feels guilty about what happened to Renzo.
"I shouldn't have been away for so long. Who knows, maybe I could have avoided all this?"
"Aunt, you did what you could. You even forced yourself to pretend that you were her maid to stay close to Renzo", the young woman will recall. "You'll think I'm crazy, Aurora, but despite everything, I love my daughter," the lady will confess.
At this point, the ex-bandit will wake up and listen to the conversation. "What daughter are you talking about? Lucia, answer. What were you talking about? As far as I know, you never had children", he will question.
"It's time for you to know the truth, Renzo. Lucia, she… She is the mother of Dominique and your father. She is your grandmother", the student will say. Moved, the boy will hug the lady and cry in her arms.
The only new soap opera on Globo, Salve-se Quem Puder is all recorded and will end next friday (16). The rerun of Pega Pega (2017) will be in the 7pm range because the network decided to postpone the premiere of the serial, Somos Mais Vida, Melhor.
---
Learn all about the upcoming chapters of soap operas with the Noveleiros podcast
Hear "#65 – All About the End of Save Yourself Who Can!" on Spreaker.
---
Subscribe to the channel TV news on YouTube and watch videos with revelations of what will happen in Globo's soap operas.
.