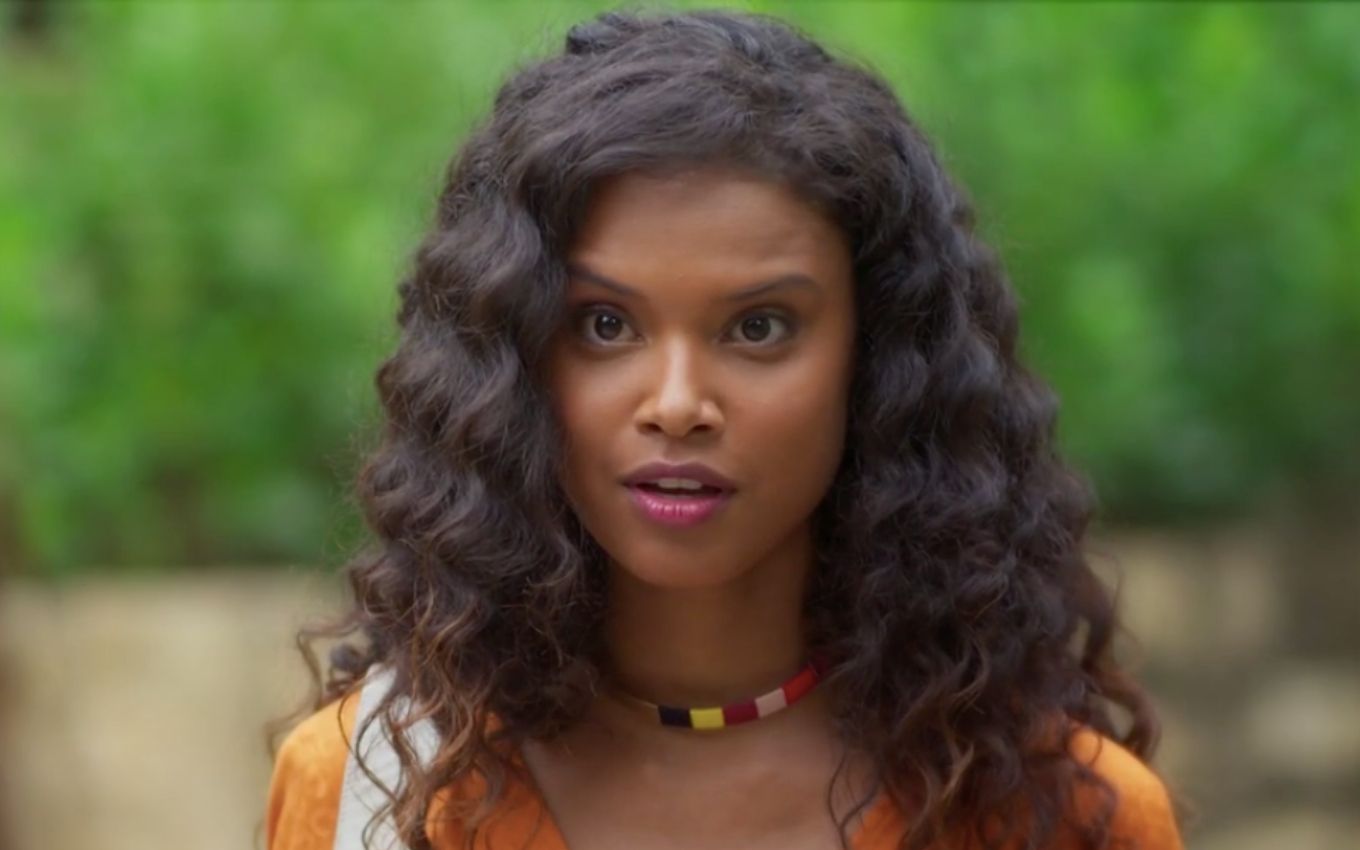 At the end of Salve-se Quem Cander, Úrsula (Aline Dias) will overtake Téo (Felipe Simas) and engage in a romance with a former villain from Globo's seven o'clock soap opera: Gael (Cirillo Luna). Evil at the beginning of the plot, Bruno's brother (Marcos Pitombo) will end up as the "consolation prize" of Empório Delícia's employee.
In the scenes that air this Wednesday (14), Helena's assistant (Flávia Alessandra) will show that she is treating her depression while overcoming the love she felt for the boss's son. To get out of the pit for good, Luna/Fiona's ex-rival (Juliana Paiva) will have the help of Marlene and Verônica's cousin — both played by Marianna Armellini.
"I think we can promote Gael to take Bruno's place. He's great", will suggest Úrsula, talking to the businesswoman played by Flávia Alessandra at the emporium. "And he has helped you a lot in your recovery. I'm very happy", will comment Luna's mother. "He has really been amazing," the young woman will note.
Then the redhead will approach the pair. "Mrs. Helena, how are you? Ursula, we have acupuncture today," the restaurant employee remembered. "Take good care of this girl, Gael. She is very special to me," will warn Micaela's (Sabrina Petraglia) stepmother. Ursula will look passionately at the new "crush", which will match her feeling.
Rejected by Téo, Úrsula abused even more of the tranquilizers and it will be precisely Gael (Cirillo Luna) who will give her the strength to get out of the deep end.
Gael will make Ursula have a happy ending
Ex-wizard from the soap opera
At the beginning of Save Yourself, Gael was the cousin who wanted to help Veronica get revenge on Micaela for the death of the twins' father. Bruno's uncle died saving Hugo's daughter (Leopoldo Pacheco) from being run over by a car when she was still a child.
After a few chapters of the plot written by Daniel Ortiz made a mystery to the public who still didn't know which cousin was the accomplice, the redhead came up talking to the crazy woman about the plan. "You can't count on your brother. If Bruno [Marcos Pitombo] finds out that we're plotting to put Micaela in jail, capable of handing us over to the police!", said the bitch.
"Cousin, I know your father's death marked you a lot. It was my uncle too. But you were ten years old when it happened. Micaela must have been what, five? I don't understand why you insist on this story that she killed your father. How is a child going to kill someone?" asked the character.
"You don't have to know anything, Gael! You just have to do what I say! Isn't it money you want? So, be more of a man!", shouted the wild girl.
The only new soap opera on Globo, Salve-se Quem Puder is all recorded and will end next friday (16). The rerun of Pega Pega (2017) will be in the 7pm range because the network decided to postpone the premiere of the serial, Somos Mais Vida, Melhor.
---
Learn all about the upcoming chapters of soap operas with the Noveleiros podcast
Hear "#65 – All About the End of Save Yourself Who Can!" on Spreaker.
---
Subscribe to the channel TV news on YouTube and watch videos with revelations of what will happen in Globo's soap operas.
.