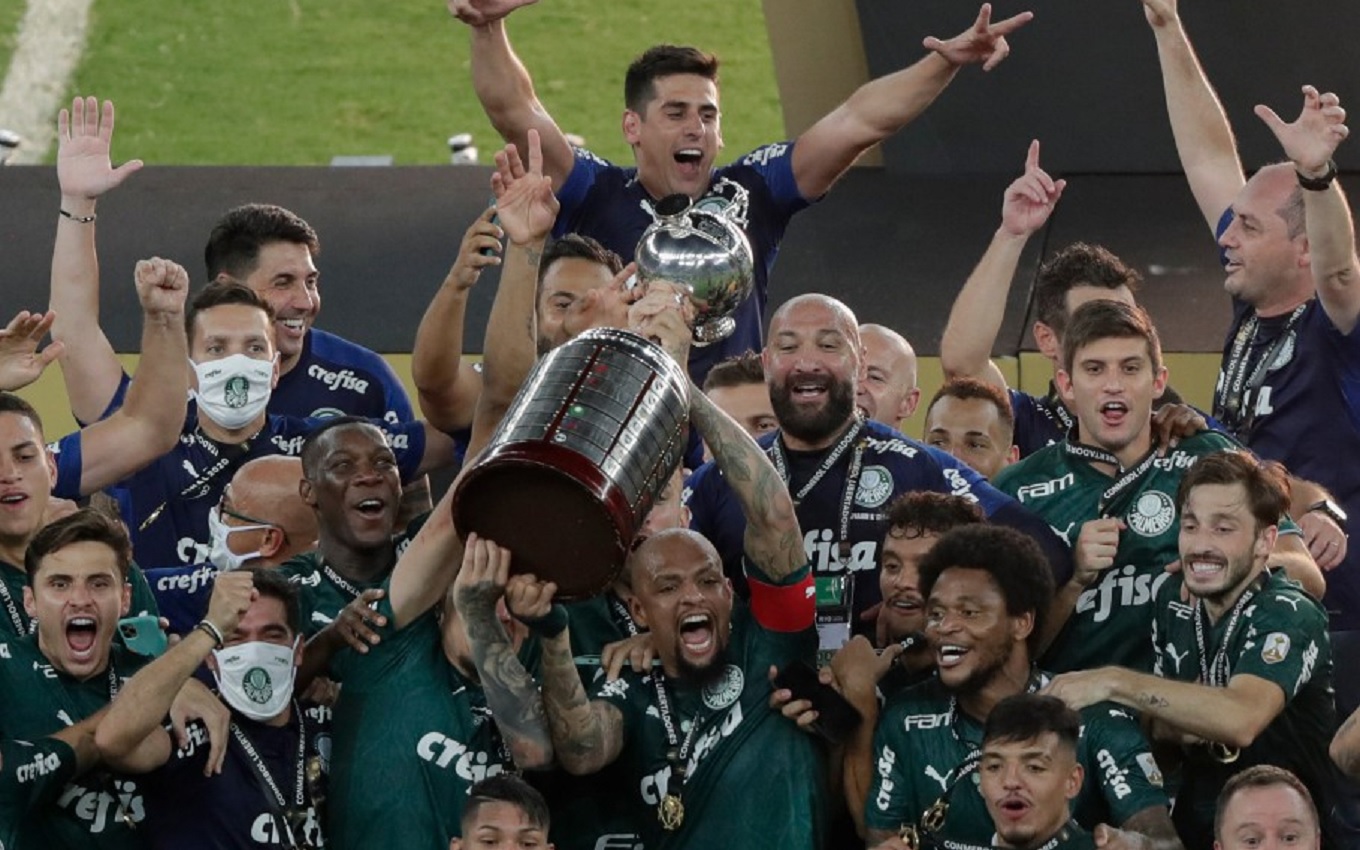 The agency FC Diez Media, which serves Conmebol in the communication of Libertadores da América, signed agreements with SBT, Disney, Facebook and YouTube for the exhibition of the series A Glória Eterna. The attraction will tell the story of the title of Palmeiras in the competition of 2020 – which came to be paralyzed because of the Covid-19 pandemic. The premiere takes place next Thursday (16), via Facebook Watch.
The production has four episodes. In all, according to the TV news, SBT will be airing on its YouTube channel dedicated to sport — SBT Sports. Star+, Disney's streaming platform, will also have the series in its catalog.
On linear TV, Fox Sports and Conmebol TV, the pay-per-view entity that shows the competition's games, will show the episodes before live matches. All display information described in this text is confirmed by FC Diez Media.
The premiere will be on Thursday (16), at 20:20, on Facebook Watch. The first two episodes will be shown in sequence. On Friday (17), the other two episodes will be broadcast. After the debut, A Glória Eterna will be available on Libertadores' Youtube and also on TV Palmeiras Play, on the same platform.
Immediately, Star+ and SBT Sports will also make the episodes available. On TV, the first showing will be on Thursday (17), at 11 pm, on Fox Sports. Disney's sports channel will air The Eternal Glory weekly, at the same time, through October 8th.
Conmebol TV will also air the attraction before the semifinal between Palmeiras x Atlético Mineiro, by Libertadores da América, as a pre-game, next Tuesday (21) at 19:00. It will be two hours straight, with an open signal, with one episode shown after another.
What is Eternal Glory like?
Produced by FC Diez Media, the series has four episodes and details Palmeiras' conquest in Libertadores da América in the 2020 season. The chapters are called Alma, Coração, Libertadores and Obsessão.
The focus is on outstanding characters from the alviverde title, such as players Rony, Breno Lopes, Danilo and coach Abel Ferreira. A song was produced exclusively for the series by funk artist Mikezin from São Paulo.
This is the sequel to the project, which in 2019 produced a film about Flamengo's bi-championship. The agreements with SBT, Disney and Facebook demonstrate the good relationship between Conmebol and Brazilian companies.
.