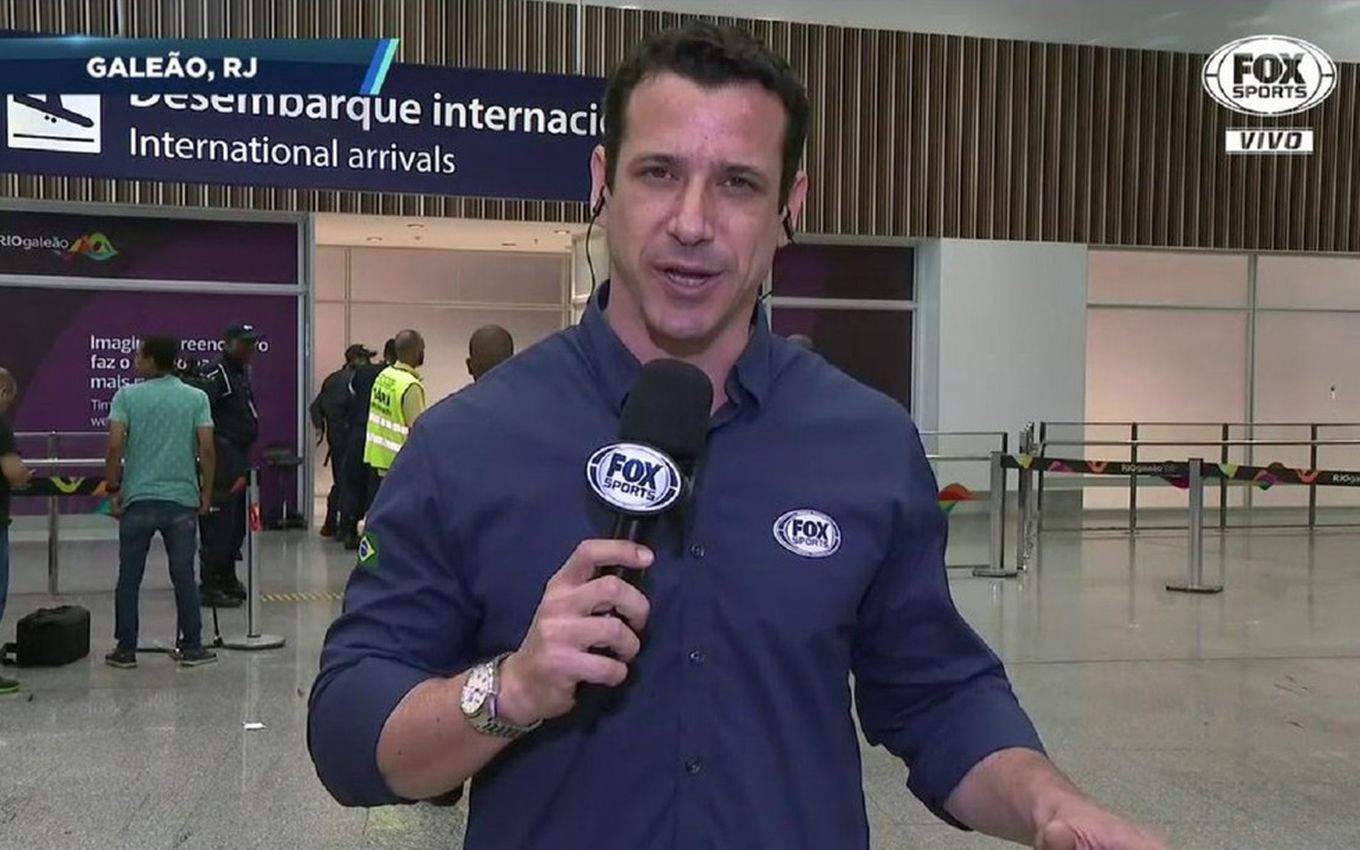 SBT closed this Friday (10) the hiring of journalist Flávio Winicki. This is yet another reinforcement for his sports team, but this time with a single objective: he will act as a special reporter in Rio de Janeiro and will cover the Rio de Janeiro clubs on a daily basis, focusing mainly on Flamengo.
According to the TV news, Winicki will participate in all of Silvio Santos' TV news, such as the nightly SBT Brasil, as well as sports programs such as Arena SBT and SBT Sports. He will also be part of the cast of SBT Esporte Rio, the daily sports channel that airs at lunchtime.
The journalist will also be used in broadcasts and content coverage for Libertadores da América. His main focus on a daily basis will be news involving Flamengo, the most popular team in the country, but he will also follow the news about Fluminense, Botafogo and Vasco, the other teams in Cidade Maravilhosa.
Flávio Winicki had an outstanding experience at Fox Sports, where he worked between 2014 and 2020 as a reporter and presenter for programs such as Central Fox. At the end of last year, he was one of the professionals who did not have his contract renewed by Disney after the authorization of the merger with ESPN Brazil.
This year, the reporter was part of the team that worked on the pay-per-view for the transmission of the Campeonato Carioca, shown on pay-TV operators. Since then, it has been on the market.
Interestingly, Flávio Winicki is another ex-Fox Sports that reinforces the sports sector of SBT. Téo José, Mauro Beting, Nadine Basttos, João Venturi, Benjamin Back and Maurício "Mano" Borges are some of the current hires who have already worked on Disney's sports channel.
.