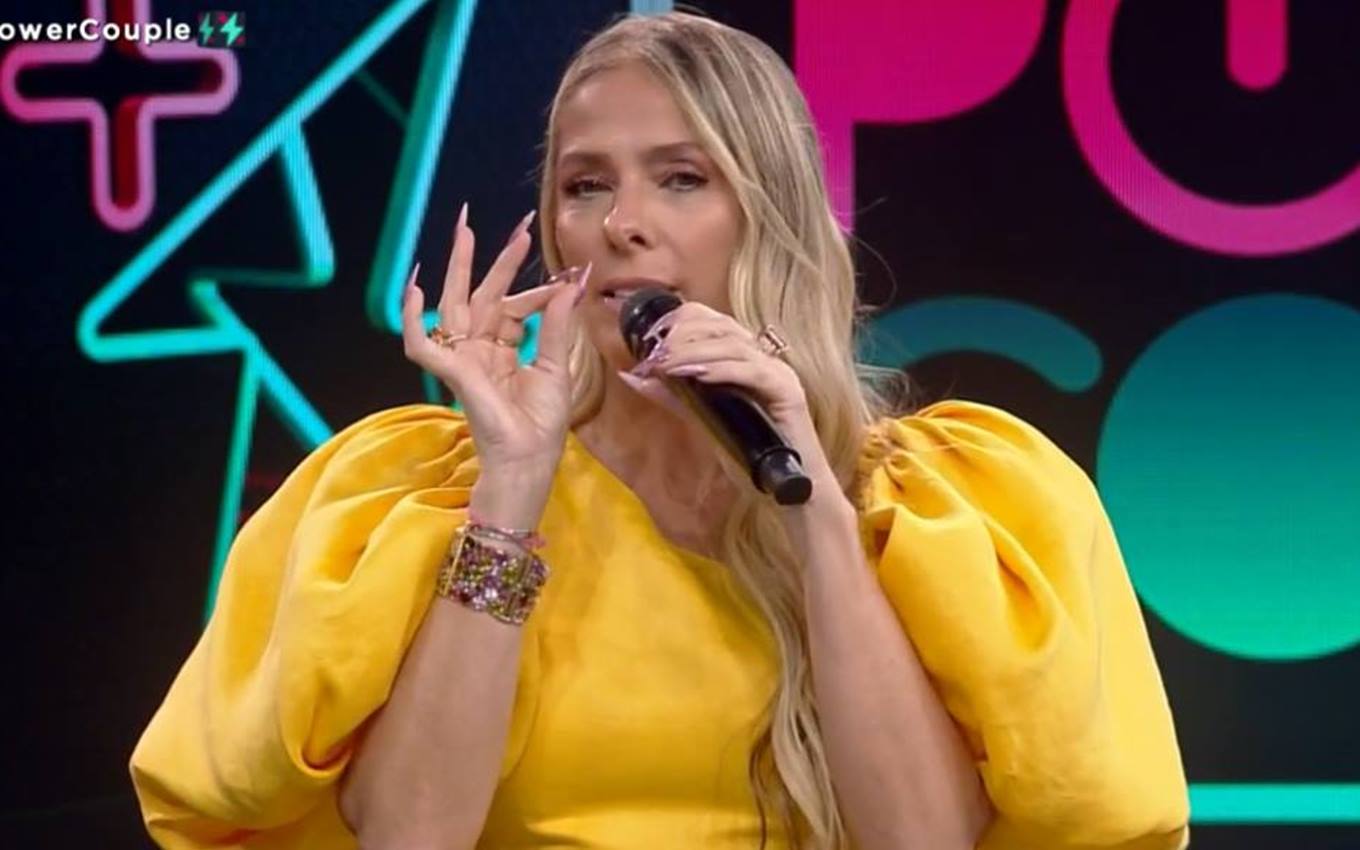 Adriane Galisteu revealed that all couples will have to go through the DR to reach the final of Power Couple Brasil 5, scheduled for July 22nd. At the headquarters of the reality, participants believe that the eliminations are already coming to an end. In addition, the surviving couples will be visited by those eliminated from this edition for a special activity.
The presenter revealed the news during the live edition of the program this Wednesday (15).
"In these last days, surprise DR won't be missing. It's already warm your finger there because you're going to vote again and again for your darlings. All couples will have to face DR if they want to reach the grand finale of next week. There will be no escape! It's ending. Even the eliminated ones will come back," said Galisteu.
Couples who have already left the realiy show will be confined next Monday (19). O TV news had already advanced the information this Wednesday. All those eliminated will be back at the attraction's headquarters, including Fernanda Medrado and Claytão, who announced their separation last week.
At the moment, Deborah Albuquerque and Bruno Salomão, Georgia Fröhlich and Thiago Bertoldo, Mari Matarazzo and Matheus Yurley, Li Martins and JP Mantovani and Renata Dominguez and Leandro Gléria are still in the game.
Watch the following video:
.