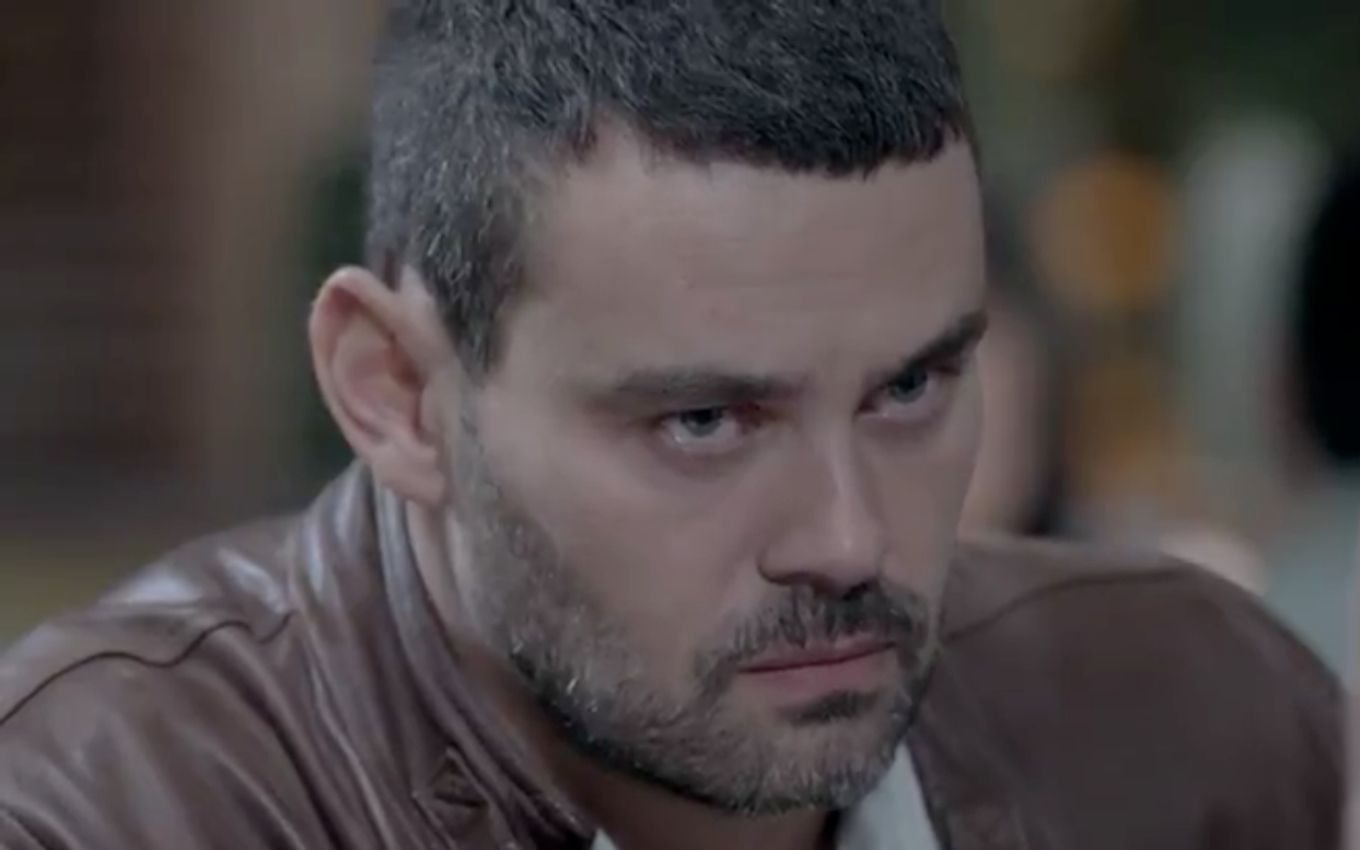 Willing to end the legacy of José Alfredo (Alexandre Nero), Maurílio (Carmo Dalla Vecchia) has a partner to help him in Império. Currently, Marcão (Joe Ribeiro) gives a "hand" to the villain and chases Cristina (Leandra Leal) at the behest of the ambitious.
The character was introduced in the nine o'clock plot as a friend of the former street vendor and her family. Marcão, however, agreed to watch the blonde's steps to earn some change from the antagonist played by Carmo Dalla Vecchia.
In the final stretch, Marcão will regret his betrayal and confess to Cristina one of his vacillations: "I know you were always my friends and I couldn't have done all that bad stuff," the man will say.
Redemption will not be enough, and the partner will end up killed by the boss himself. In the penultimate chapter, Marcão will help José Pedro (Caio Blat) and Maurílio to enter Cristina's house. Fearful, the boy will ask the pair not to do anything bad with the oldest daughter of José Alfredo.
The antagonist will be irritated by the foreman's request and will give you a shot. Marcao will die in the street with a panicked expression on his face.
not the only one
In the final stretch of Império, the viewer will also discover who most helped Maurílio in his saga to finish off the commander. The antagonist will try to kill José Alfredo, but will end up arrested by the police.
Silviano (Othon Bastos) will visit the villain at the police station. In their conversation, the audience will understand that the butler was in the car in which the vengeful would flee after the death of the man in black.
In fact, they are father and son, and the character of Othon Bastos is also one of the partners of Maria Marta's ex-lover (Lilia Cabral).
Written by Aguinaldo Silva, Império (2014) won a "special edition" to fill the hole left after the end of Amor de Mãe on Globo's prime time. The unprecedented Um Lugar ao Sol, the next telenovela in the 9 pm range, was postponed to premiere in the second half of this year.
In addition to spoilers, the TV news It publishes daily the summary of the nine soap operas that the network repeats due to the Covid-19 pandemic.
---
Learn all about the upcoming chapters of soap operas with the Noveleiros podcast
Hear "#72 – Angel and Alex have explosive encounter in Secret Truths!" on Spreaker.
Subscribe to the channel TV news on YouTube and watch videos with revelations of what will happen in Império and other soap operas.
.