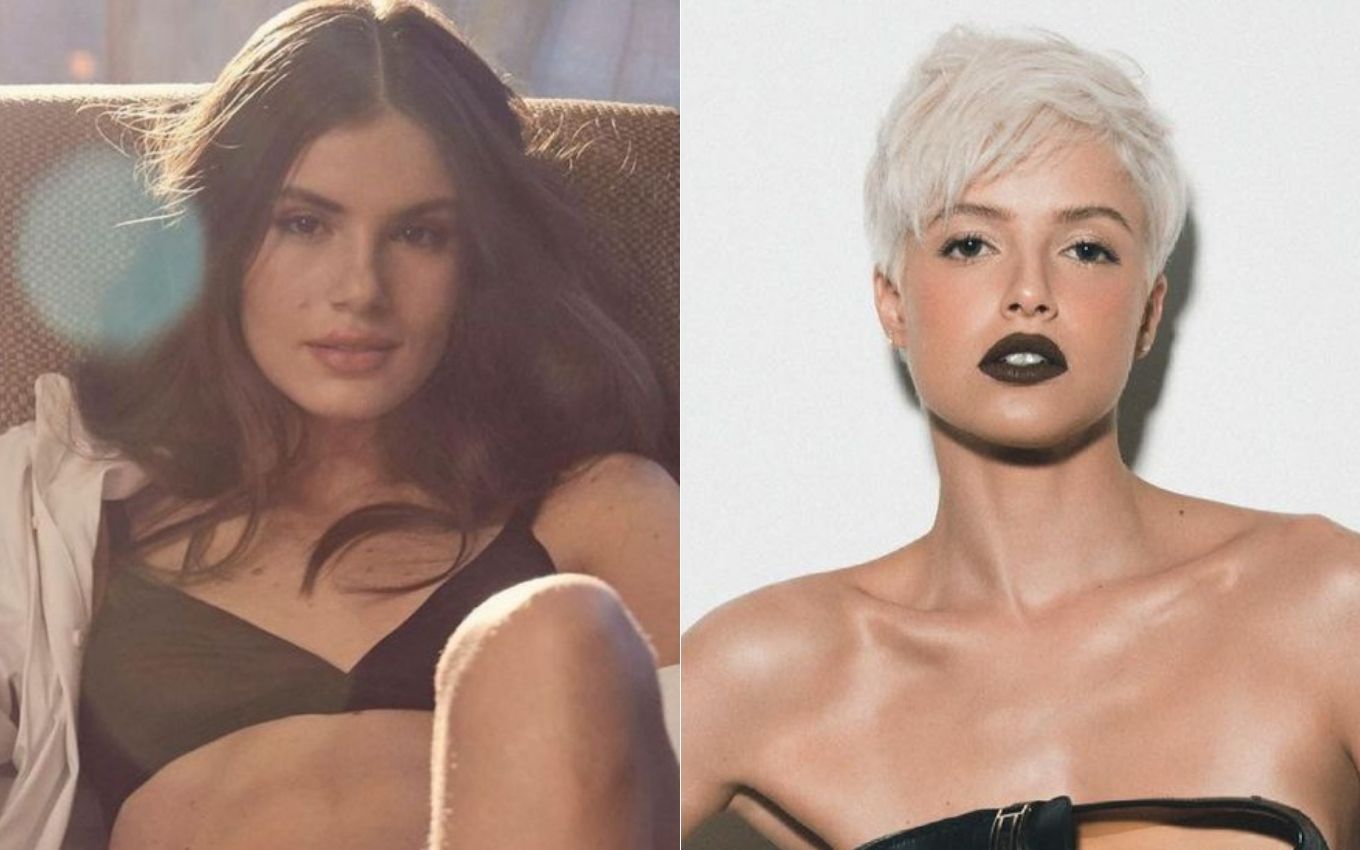 Verdades Secretas 2 already has confirmed in its cast the repeat of Camila Queiroz, Agatha Moreira, Rainer Cadete, among others, in addition to the arrival of stars like Romulo Estrela and Zezé Polessa. Written by Walcyr Carrasco, the sequel to Globo's eleven soap opera is scheduled for this year and will be released on Globoplay.
Members of the original cast will follow the plot written by Walcyr Carrasco. In addition to Camila (Arlete/Angel), Agatha (Giovanna/Kika) and Cadete (Visky), Guilhermina Guinle will return as her third-time mother Pia; Adriano Toloza will reprise the personal trainer and now Dad Igor; and João Vitor Silva, Bruno, will return acting in hot scenes with men.
The first phase of the serial ended with the protagonist killing Alex (Rodrigo Lombardi) — who should return only in flashback scenes — and marrying Guilherme (Gabriel Leone), who will make a cameo in the sequel. The protagonist will be bankrupt and widowed in the second phase, which will force her to resume her life as a call girl.
With Giovanna suspecting that the girl murdered her father, a detective will be hired by the spoiled one to investigate Angel. The role is in the hands of Romulo Estrela, one of the new names in the series.
Booker of Fanny's agency (Marieta Severo) in Secret Truths, Visky will return with blue hair and more concerned with the gender theme. He will star in many hot scenes, as will Alex's son, who will return far bolder than the virgin boy from season one.
Marieta Severo, Reynaldo Gianecchini (Anthony) and Drica Moraes (Carolina) won't be in Secret Truth 2. But their characters can appear in flashbacks.
The new cast will also feature Sergio Guizé, Paula Burlamaqui, Rhay Poster, Erika Januza, Deborah Evelyn, Bruno Montaleone, Johhny Massaro, Julio Machado, Zezé Polessa, Daniel Andrade, Rodrigo Pandolfo, Giovana Echeverria, Ícaro Silva, Gabriel Braga Nunes, Gabrielle Gambine, Clara Choveaux and Portuguese actress Maria de Medeiros.
Newcomer João Gana even recorded hot scenes with Zezé Polessa, but was cut out of the soap opera after his girlfriend accused him of assault and a viralized video confirmed the violence — Montaoneone assumed his role.
Secret Truths 2 will be released when?
Produced for Globoplay, Verdades Secretas 2 is expected to be released on streaming later this year, but the exact date was not disclosed by the channel. The soap opera will show Angel a widow, bankrupt and with a child to raise — so she will return to prostitution.
Where to watch Secret Truths 2?
The sequel to Secret Truths will be released in two formats. A version with sex scenes only suggested for open TV and another with stronger sequences directly on Globoplay. For now, a rerun of the first phase of the plot is on the air on Globo, but the complete soap opera is available in Globoplay's catalogue.
Originally aired between June and September 2015, Secret Truths was a phenomenon in the 11pm range. All 64 chapters of the production starring Camila Queiroz can be marathoned in Grupo Globo streaming.
Globoplay's basic package, which gives the right to the network's collection of soap operas, movies, series and programs, costs R$22.90 per month. In the annual package, the value is R$ 238.80 (which is equivalent to R$ 19.90 monthly).
---
You can hear more about Secret Truths and all the soap operas on the air in the Noveleiros podcast, from TV news. Also available on Spotify, Deezer, Apple Podcasts and Google Podcasts.
Hear "#72 – Angel and Alex have explosive encounter in Secret Truths!" on Spreaker.
---
Subscribe to the channel TV news on YouTube and watch videos with revelations of what will happen in Império and other soap operas.
.