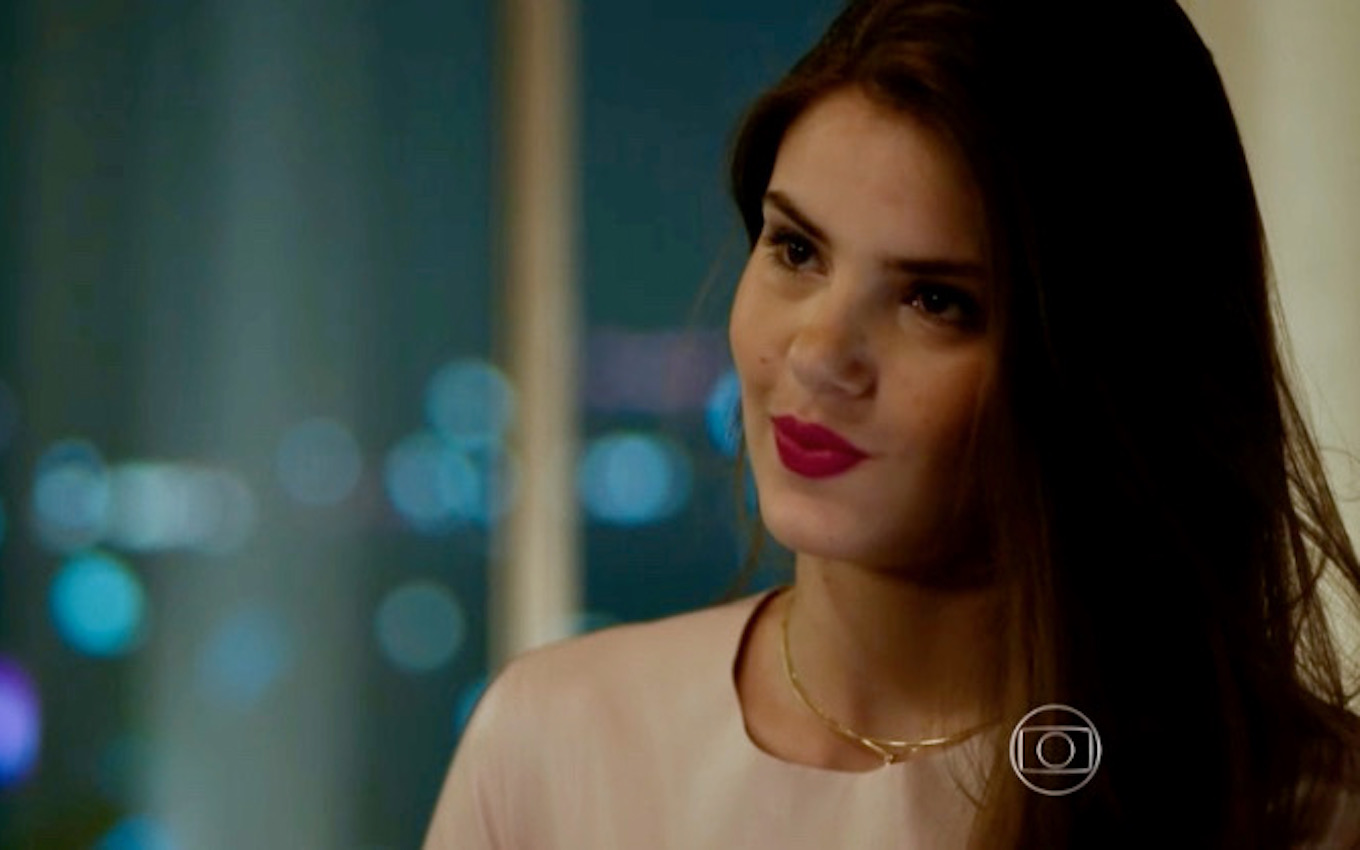 Arlete/Angel (Camila Queiroz) will find a way to get rid of Alex's (Rodrigo Lombardi) sexual harassment in Secret Truths. After the businessman's marriage to his mother, the young woman will live in fear of her stepfather's advances. She will then make a risky decision. The student will talk to Guilherme (Gabriel Leone) for them to get married. The boy will agree on the spot, leaving the model relieved in the telenovela at eleven on Globo.
Then, the girl will outwit the owner of Like by convincing Carolina (Drica Moraes) to authorize the union. Smart, she will ask the housewife not to reveal anything to her husband. The scenes are scheduled to air in the rerun on next week.
Carolina will find the teenager's desire strange. She'll even think that to get married in a hurry, Angel must be pregnant. The girl will assure you that you don't. "I met Gui's parents. They loved me. They agreed to let us get married," the model will say.
The character of Camila Queiroz will claim that she already spends most of her time at her boyfriend's house and that her future in-laws will give the couple an apartment to live together. "His parents think that I help to put sense into Gui's head. He keeps doing the entrance exam for Medicine, but he doesn't have a vocation. He decided to attend to his father, he's going to do Administration", will tell the young woman, happily.
As Gui is heir to several farms, Angel will still reveal his plan to his mother: to live in the interior of the State of São Paulo so that she can attend a good university and still have a better quality of life than she would have in São Paulo. "Mother, let me marry Gui? It will be better for me, you know I need your permission", the student will ask. Carolina will fulfill the request.
Alex (Rodrigo Lombardi) is going to piss off dinner
Surprise dinner with a shack
When the entrepreneur finds out, he'll be a beast. Gabriel Leone's character's parents will arrive at Alex's apartment for a family dinner. Guilherme will make the marriage proposal in front of Alex.
"What? You two, get married? No way! I won't admit it," Alex will snarl. He will then start a fight with Carolina in front of the visitors, humiliating his wife and leaving his jealousy for his stepdaughter wide open. gave me permission. And my father, I'm sure, won't be against it."
Later, alone with Angel, Alex will tell her that he loves her and that she is trying to run away from that love. The girl will counter angrily.
I'm getting married to stay away from you! I discovered that love has many forms of being. I'm building a love with Gui, more solid than passion. I will be happy with him, and make him happy. It's like I was drowning in the sea, and then I found Bill, for real! Bill is my lifeline. He's nice, good. I already told you, I will be happy.
Originally aired in 2015, Verdades Secretas returned to the air on Globo in a kind of "warm up" for its sequel, which will show the character of Camila Queiroz seven years after the end of the first version shown on open TV.
With scenes hotter than in the first version, Secret Truths 2 debuts with ten chapters on the 20th of this month on Globoplay.
---
Find out where to watch Secret Truths, in addition to discovering the other endings of the soap opera. O TV news it also publishes the summary of the eleventh sheet.
---
Subscribe to the channel TV news on YouTube and watch videos with revelations of what will happen in Secret Truths and other soap operas.
.