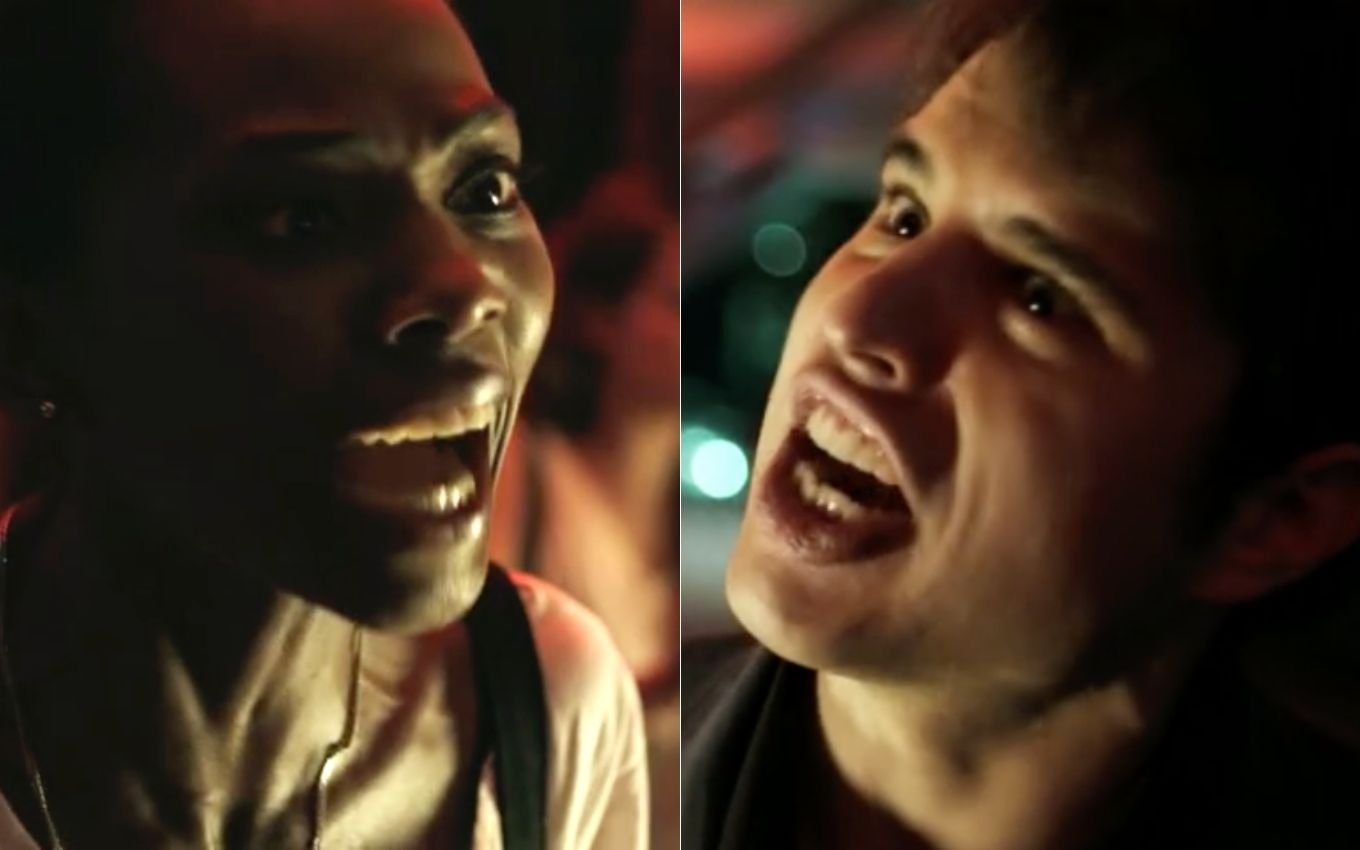 In Verdades Secretas, Edgard (Pedro Gabriel Tonini) will freak out when he sees Lyris (Jessica Córes) receive a proposal for a pink book and will stab his bride to death. The engineer will curse the model as a piranha and a slut on the way out of Maurice's (Fernando Eiras) parade before murdering her in the last chapters of the Globo telenovela.
Lyris will let her agency friends know that the job for the Frenchman is her last show, as she will have promised to give up her modeling life for her fiance, who will have discovered that Alex (Rodrigo Lombardi) never raped her. She made a show with the rich man because she wanted to.
On leaving the event, a man will approach her to propose a program. Arlete/Angel's friend (Camila Queiroz) will reject it out of hand, but Edgard, who will be watching the scene from afar, will go crazy.
"Hi! Can I have a word?", the stranger will approach (the actor hasn't had his name released). "Do I know you?", will ask Fanny's employee (Marieta Severo). "You don't know, but you can. Let me give you my card. I wanted to invite you to dinner, who knows how to make the night longer. What do you think?", the potential client will offer.
"Oh, I appreciate it, but I can't," Lyris will say, but her fiance will come close already putting on a show. "What's this all about? Are you making a pink book, Lyris? I was talking, got a card, was going to make an appointment," yells Edgard. "That wasn't it," the freak's fiancee will try to say.
"Take it easy with her there, man," will shout Giovanna (Agatha Moreira). "Don't make a fuss!" will order Visky (Rainer Cadete), approaching the confusion. "Don't get involved!", the jealous one will answer. "You were going out with the guy, Lyris! He was setting up behind my back. Want to gore me?", the suspicious question will ask.
Edgar stabs Lyris in Secret Truths
"No, no! I was just polite," the Fanny Models contractor will respond. "I was going to make a pink book, yes! Slut! Piranha", will shout the engineer, who will take a pocket knife and give several blows on the model, which will fall to the ground.
Edgard will continue to be yelled at and will be held back by several men, while Lyris will bleed on the ground, being rescued by his agency colleagues. Moments later, already at the hospital, a doctor will break the news to the model's parents and friends: she couldn't resist.
Originally aired in 2015, Verdades Secretas returned to the air on Globo in a kind of "warm up" for its sequel, which will show the character of Camila Queiroz seven years after the end of the first version shown on open TV. Secret Truth 2 opens with ten chapters on the 20th of this month on Globoplay.
Find out where to watch Secret Truths, in addition to discovering the other endings of the soap opera. O TV news it also publishes the summary of the eleventh sheet.
---
Subscribe to the TV News channel on YouTube and watch videos with revelations of what will happen in Secret Truths and other soap operas.
.