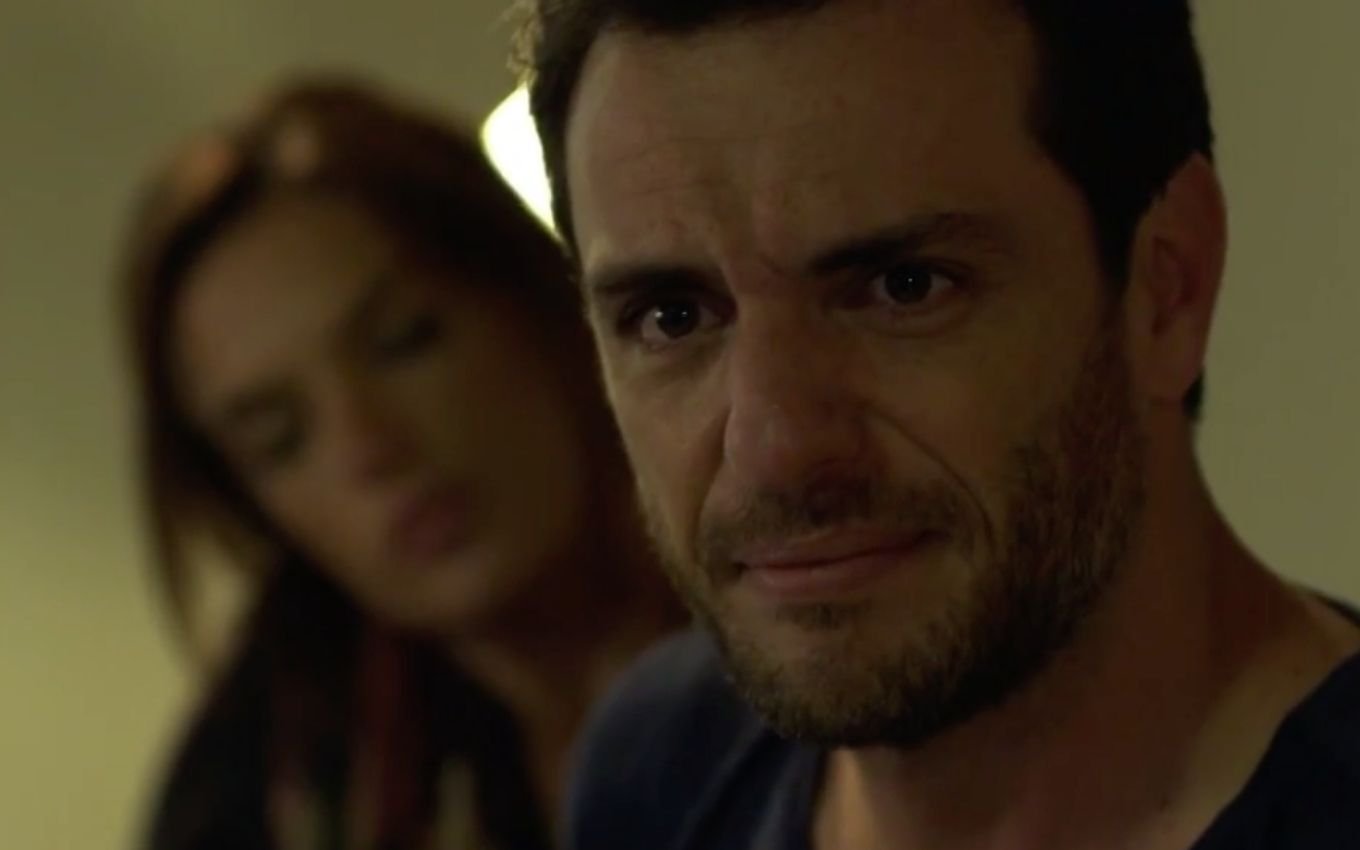 In Secret Truths, Alex (Rodrigo Lombardi) will play the "voyeur" as he watches Angel (Camila Queiroz) go to bed with Guilherme (Gabriel Leone). Obsessed with the model, the businessman will cry with rage and envy in the telenovela at eleven on Globo and will be comforted by Samia (Alessandra Ambrosio).
In the scenes that will air next Thursday (23), the millionaire will be jealous of Angel during the trip with Giovanna (Agatha Moreira) and her friends to Angra dos Reis (RJ). To escape the clutches of the former client, the former hooker will rejoin Gui, who will take her to a romantic dinner away from everyone.
"I think I have to end this party, end this riot out there," the rich man will say, watching the movement from inside the mansion. "What's this, Alex, leave the kids there," his girlfriend will say. "Samia, it's my house, my responsibility. There's this girl there, this Arlete, Angel, I don't know how she talks", will say the pervert for nymphets.
"What's wrong?" the professional model will ask. "She's flirting with my nephew, she's a minor. I saw the two of them just now going far away," the jealous man will disguise. "Alex, wake up, girl her age already has sex. What's your problem with this Arlete?", Giovanna's stepmother will question.
"Problem? Me, no problem. It's my nephew Guilherme's problem. He's a kid, he's going to mess with her I know," will lament Bruno's father (João Vitor Silva), with teary eyes.
Samia will try to distract her boyfriend, who will have to make do with the "age of legal age". Meanwhile, Angel will be enjoying a hot night of love with Guilherme, who will make vows of love to Carolina's daughter (Drica Moraes).
However, the next day, Alex will take advantage of a loophole to grab Angel out of sight and let her know she belongs to him.
Secret Truths 2
Originally aired in 2015, Verdades Secretas returned to the air on Globo in a kind of "warm up" for its sequel, which will show the character of Camila Queiroz seven years after the end of the first version shown on open TV. Secret Truths 2 is scheduled for release on Globoplay by the end of this year.
The rerun of the saga written by Walcyr Carrasco is also an attempt to stop the audience from escaping to the new season of A Fazenda, reality by Record. Find out where to watch Secret Truths, in addition to discovering the other endings of the soap opera. O TV news it also publishes the summary of the eleventh sheet.
---
Learn all about soap opera chapters with the Noveleiros podcast
Listen to "#74 – José Alfredo Makes Emergency Decision in Império!" on Spreaker.
---
Subscribe to the channel TV news on YouTube and watch videos with revelations of what will happen in Secret Truths and other soap operas.
.