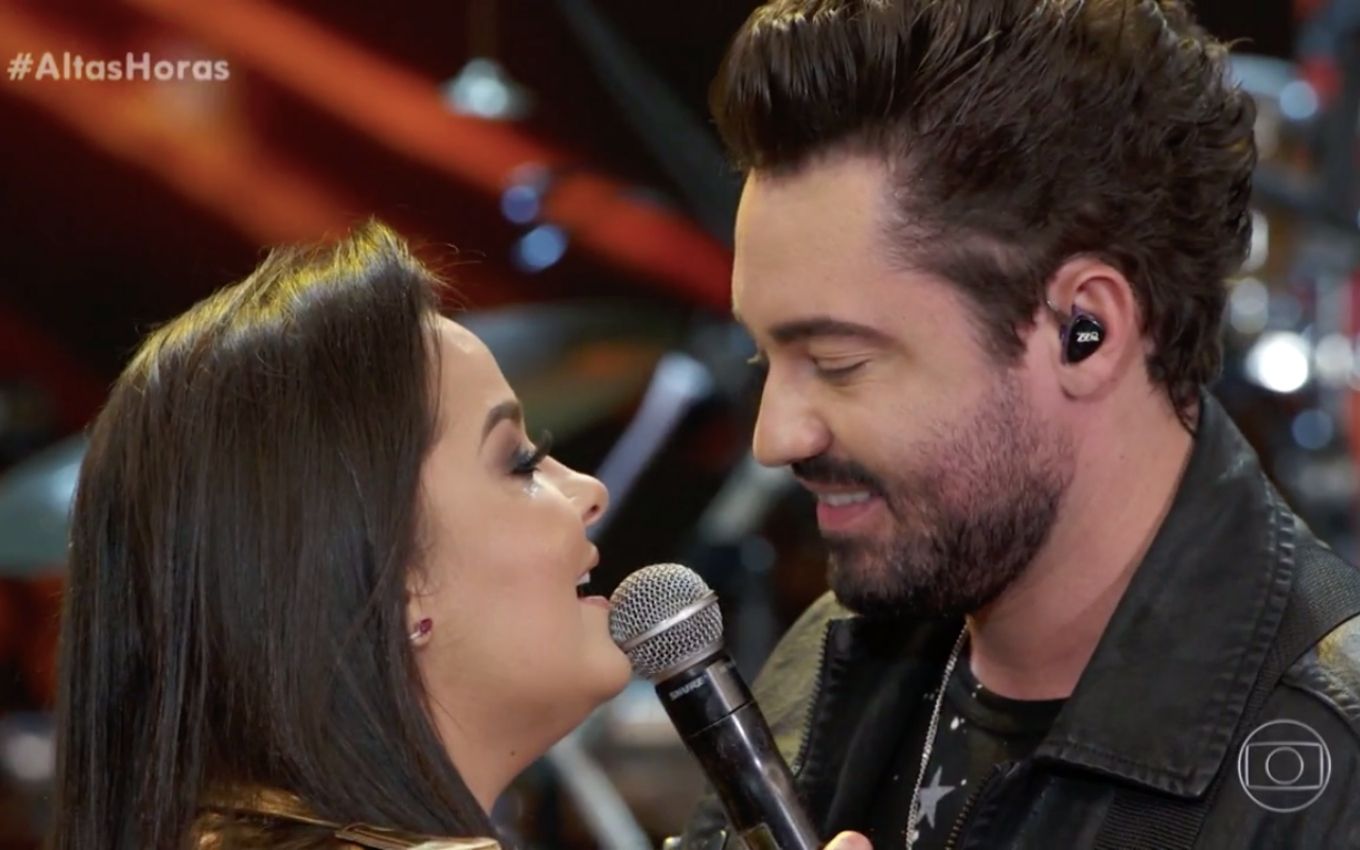 At Altas Horas, Serginho Groisman made fun of Maiara's yo-yo courtship, of the duo with Maraisa, with Fernando Zor, Sorocaba's partner. The two sertanejos were invited to sing on Globo's Saturday program (9). "When we do a recorded program, we say: 'For God's sake, hold on until Saturday!'", Joked the presenter.
"Hey, Soroca, 2020 was marked by many events, right. Among them, a 'date, separate, date, separate, date, separate, return, separate, returned, stopped, returned, stopped why?'", Asked the attraction holder. "This boy created a new type of relationship by the way. He is married, single, but he has a new mode", agreed the singer.
"People call it 'take off coat, put on coat'", acknowledged Fernando Zor. "I'm kidding, but it seems that every time it passes, this jacket is warming me up more. If it continues like this, it will catch on fire", declared the musician, making all the participants of the attraction sigh.
Virtual guests of Altas Horas, Michel Teló and Thais Fersoza also joined in the fun. "Have you ever seen a dating like that, back and forth, of two such nice people?" Asked Groisman. "Boy, I'm getting to know this one to speak the truth," said the judge at The Voice Brasil.
Then the host joked about asking the couple not to split up before showing a recording of them appearing together. "And, when we do a recorded program, we say: 'For the love of God, keep it until Saturday! Can you hold it until Saturday? Give it? Until Saturday it can!', But he knows this is a joke" warned Serginho, laughing.
"But I'm happy, she's happy too, because we're together," said Zor, making the virtual audience sigh as well. "When that passes [este programa], Serginho? ", Jeered Sorocaba, ending the matter while everyone laughed.
Feedback Policy
This space aims to expand the debate on the subject addressed in the news, democratically and respectfully. Anonymous comments are not accepted nor do they violate ethical and moral laws and principles or promote illegal or criminal activities. Thus, slanderous, defamatory, prejudiced, offensive, aggressive comments that use bad words, incite violence, express hate speech or contain links are summarily deleted.
.