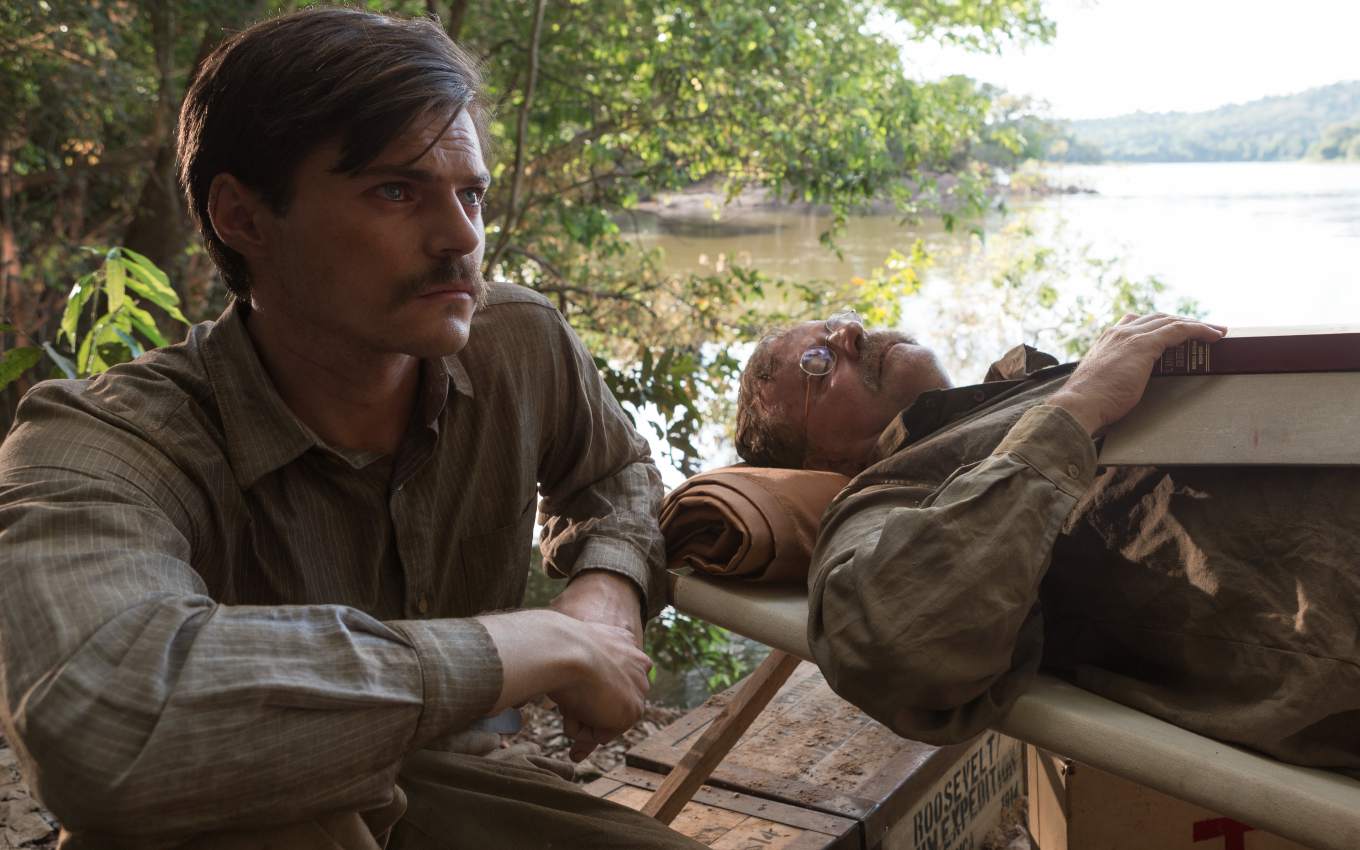 The miniseries O Hóspede Americano, which premiered on Sunday (26) on HBO, tells the story of an expedition carried out by Americans and Brazilians in the beginning of the 20th century, in a region of the Amazon that is still untouched. The recordings took place in 2018, with professionals from Brazil, the United States and the United Kingdom. Since then, the destruction of part of the forest, by burning and smuggling of wood, has called the attention (negatively) of the foreign team that visited this piece of Brazil.
American Aidan Quinn plays Theodore Roosevelt (1858-1919), who was president of the United States. In the story, he joins the then general Cândido Rondon (1865-1958), played by Chico Díaz, on an exploration trip to the last uncharted river in Brazil: the Rio da Dúvida.
Aidan Quinn had already come to Brazil for work 30 years ago: he participated in the film Brincando nos Campos do Senhor (1991), by Hector Babenco (1946-2016), also recorded in the Amazon region. But the actor showed disappointment when talking about the current problems that threaten the preservation of the Amazon.
"Having worked in the Amazon in the past and now seeing what has changed is very discouraging. It's very sad. But I think there is hope, there has to be hope as long as you live. globally, it's undeniable. I think we need leaders who have decency," says the actor.
Matthew Chapman, screenwriter of the miniseries, also does not look kindly on the environmental situation in Brazil, with so many burnings in recent years, under the government of Jair Bolsonaro.
"Even though he was a Republican, Roosevelt was a man who read a book a day, who understood the theory of evolution, how nature worked. Rondon was also cultured, had a clear philosophy. It is sad to see two remarkable men at that time and compare them with modern political leaders, who don't have that kind of depth," he says.
"I hope that reason and compassion will prevail. Things are so difficult right now, it's tragic how, so many years after Darwin came up with the theory of natural selection, people are still arguing about it. People are still denying it. global warming. I hope this series shows the beauty of what is being destroyed," added the screenwriter.
The American Guest is a four-episode miniseries that airs on HBO every Sunday, and is also available on HBO Max.
.