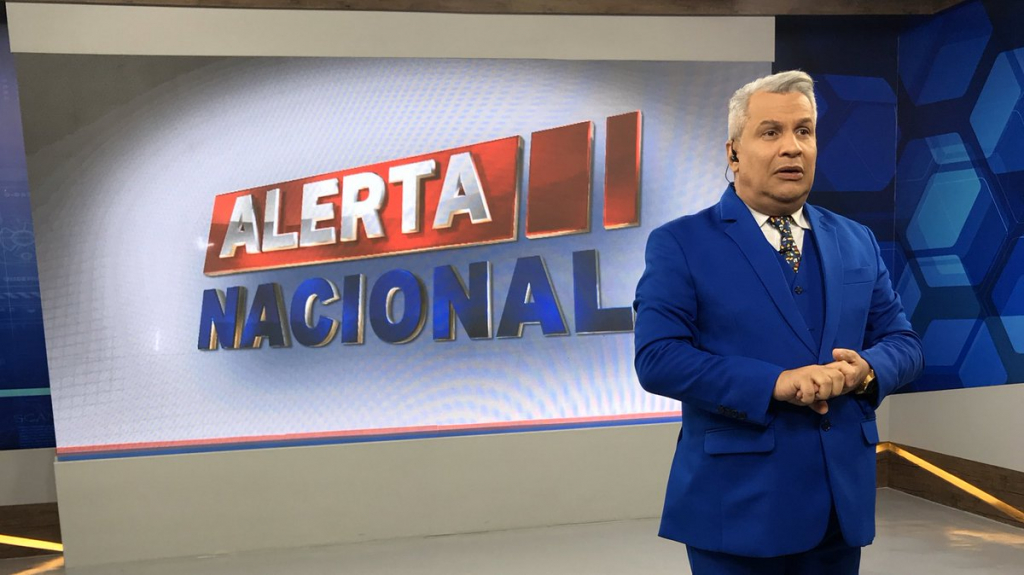 In the edition of the program last Tuesday, 29, the presenter of RedeTV! acknowledged that he was wrong to refer to the LGBTQIA+ public as the 'disgraced race'
Disclosure/RedeTV!
Sikêra Júnior during the presentation of the 'National Alert' program

The host Sikera Junior vented and apologized after losing sponsors for having given a homophobic statement during RedeTV!'s "National Alert". In last Tuesday's edition of the program, he acknowledged that he was wrong when referring to the public LGBTQIA+ as "disgraced race". "I need to acknowledge that I went out of my way, in the heat of the comment, defending the innocence of children I've always defended. I may have used words I regret, I'm human. I made a mistake, a mistake and I will make a mistake", he said. "To you who felt offended, I ask your forgiveness. I extrapolated like never before and I'm still against what I saw in the commercial. But as a family man and a good man, what I can do right now is to ask for forgiveness", he concluded.
Last Friday, Sikêra Júnior was prejudiced when talking about homosexuals. "We are silent, swallowing this wretched race, who want us to accept the child… Leave the children behind, boy", said the communicator. Without completing his reasoning, he ranted against a fast-food chain ad in favor of accepting diversity. "You don't have children, you don't procreate, you don't reproduce. I came to the following conclusion: you need treatment. What is this thing about picking up children from Brazil? If you want to give that tail, give it, but don't take the kids," Sikêra continued.
After the negative repercussion, in the LGBTQIA+ Pride Day, Sleeping Giants Brasil launched a campaign asking brands that sponsor Rede TV!'s "Alerta Nacional" program, abandon the attraction in solidarity with the gays, lesbians, bisexuals, transsexuals and other people offended by the presenter. As a result, MRV, Tim, HapVida, Magazine Luiza, Nivea and Ford announced that they no longer sponsor the program and other communication channels of the presenter Sikêra Júnior, from RedeTV!. The journalist was also criticized by public figures. The singer Ludmilla, who in July 2019 took over the relationship with Brunna Gonçalves, one of his dancers, spoke out against the contract with Rede TV!. "It is through hate speeches like this that many people are attacked and murdered every day. A very recent case is that of Roberta Silva, a 32-year-old trans woman, who was burned alive in Recife", said the funkeira, in a public appeal for the Federal Public Ministry to investigate the presenter.